Report: 'Obama's favorite general' lost security clearance amid Stuxnet probe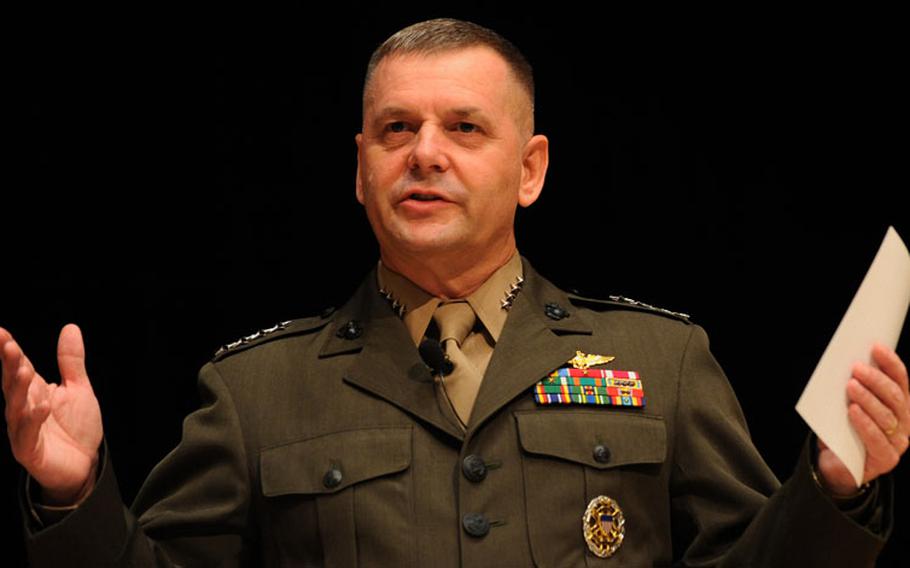 Retired Gen. James "Hoss" Cartwright, a former Joint Chiefs of Staff vice chairman accused in an investigation into leaked classified information about the Stuxnet cyberattack, has been stripped of his security clearance, Foreign Policy is reporting.
The retired four-star Marine general once known as "Obama's favorite general" lost his security clearance earlier this year, the website said.
In June, Cartwright learned he was the target of an investigation into leaks of classified information about a 2010 Iran cyberattack. It involved using a computer virus as a cyberweapon -- named Stuxnet -- that crippled Iran's nuclear capabilies by disabling the country's uranium-enriching centrifuges.
Stuxnet is widely thought to have been developed by the U.S. and Israel.
Details of the cyberattack and some of the source code for Stuxnet became known to the public. The New York Times reported last year that Cartwright was one of three high-ranking officials who had to break the news to President Barack Obama and Vice President Joe Biden that Stuxnet had escaped onto the Internet.
On Aug. 20, Cartwright was unable to attend a Pentagon strategy panel at the facility, raising questions about the status of his security clearance, Foreign Policy said.
Read the entire report at ForeignPolicy.com (requires registration).