From the Stars and Stripes archives
Rep. Inouye visits his ancestral home in Japan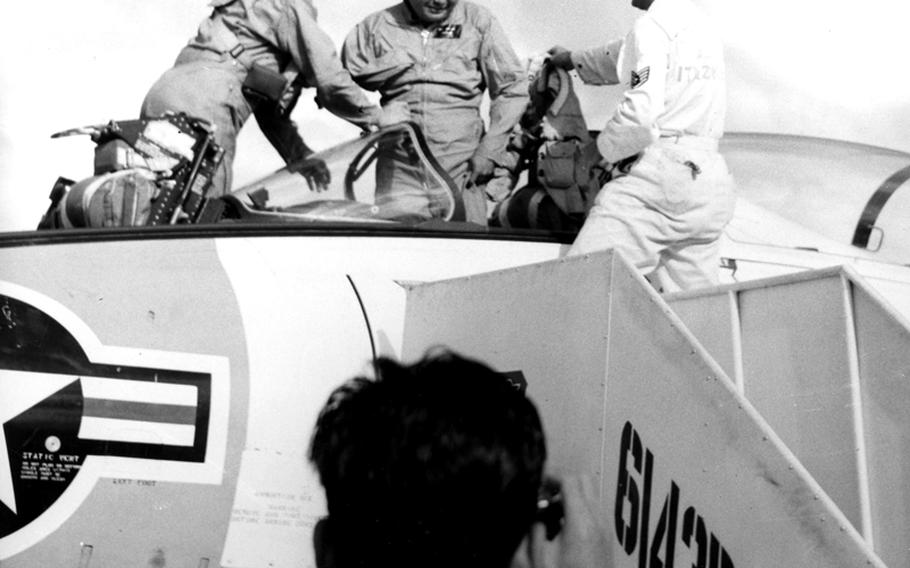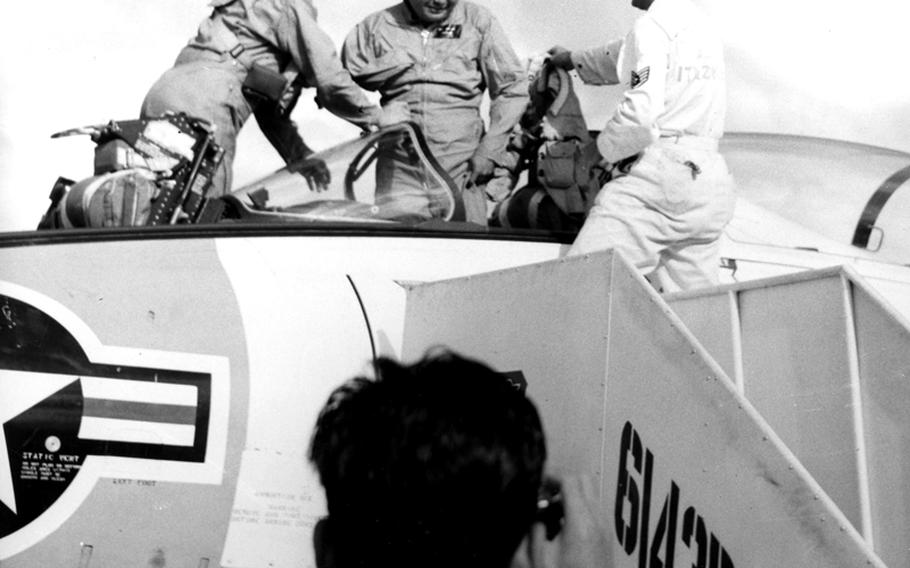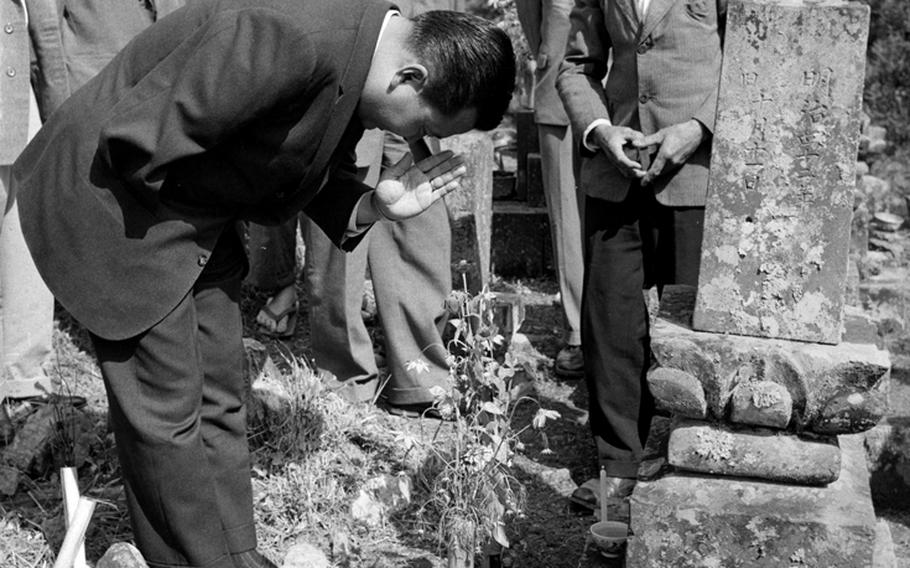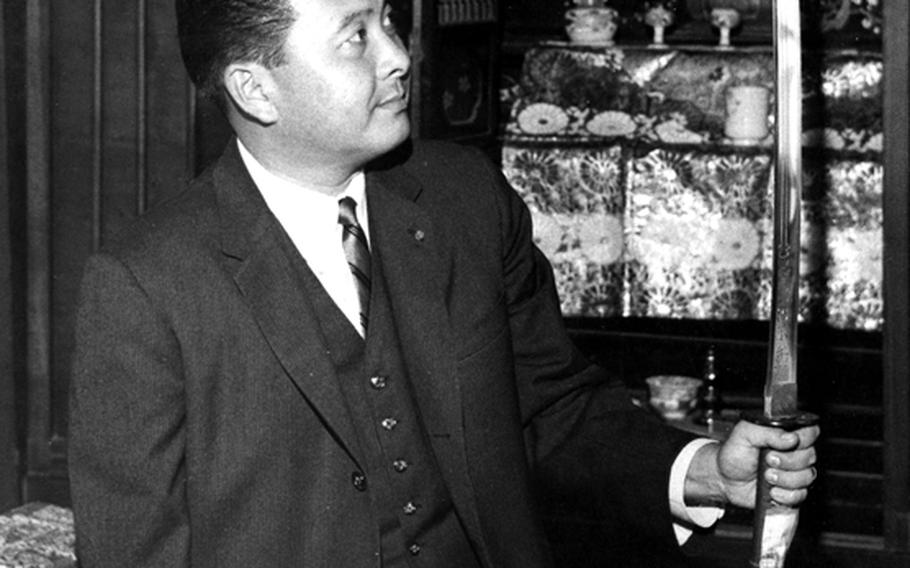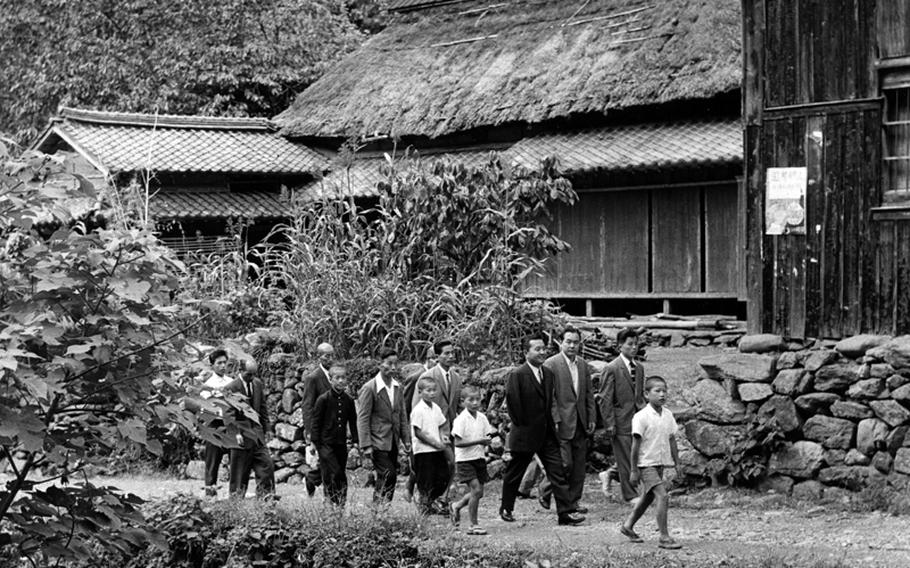 ITAZUKE AB, Japan — Hawaii's Nisei congressman, Rep. Daniel K. Inouye (D), Sunday captured the heart of a Japanese mountain village, using his pleasant smile and sparkling personality as weapons.
Inouye was on a visit to Yokoyama village, his family's ancestral home, about 40 miles from here.
Nearly all of his conversation to Japanese was conducted through an interpreter. But this failed to distract from the warmth of the occasion. Several times he used Japanese to crack small jokes, drawing big laughs from the residents.
Many of the 2,200 citizens of the village were able to meet the Hawaiian legislator during his 3½-hour stay.
Among the villagers are some 400 persons named Inouye — all relatives of the congressman. Many are uncles and aunts who remained in Japan when his father emigrated to Hawaii.
When he arrived in Yokoyama, Inouye said: "This is very beautiful country. I don't see why my father ever left here."
During a visit to his ancestral cemetery, where he placed incense sticks and a candle on the grave of his great-grandfather, Inouye discovered a tombstone bearing the family crest. He said he would use the crest on the next kimono he has made.
Inouye had lunch with a number of his relatives, during which he received a Japanese sword from members of the village assembly. The sword was presented as a symbol of his record during World War II. He later was given a Japanese painting marking his return to the birthplace of his father.
The congressman gave his relations several gifts which he had purchased for the occasion.
Inouye's last act in the village was to visit the site where his grandfather attended school. He was amazed at the modern facilities now provided. The single building of his grandfather's time has been replaced by a gymnasium.
Accompanying Inouye on his trip were Richard W. Petree, U.S. consul in Fukuoka; Charles E. Medd of the U.S. Information Service; and Hideo Haraguchi, vice-president of the Fukuoka Prefecture chapter of the Liberal Democratic Party.
Haraguchi's home is in the vicinity of the village and, when the fact was discovered at a Saturday night reception for Inouye, arrangements were made for him to. accompany the group.
Inouye left Itazuke AB late Sunday for Tokyo, where he is attending the Interparliamentary Union Conference. He was flown to and from Kyushu in a jet trainer of Marine Air Group 11 at Atsugi NAS. The plane was piloted by Maj. Robert H. Klingman.