Obituary
Quiet professional remembered: Bill Dean had lasting impact on ISIS fight
---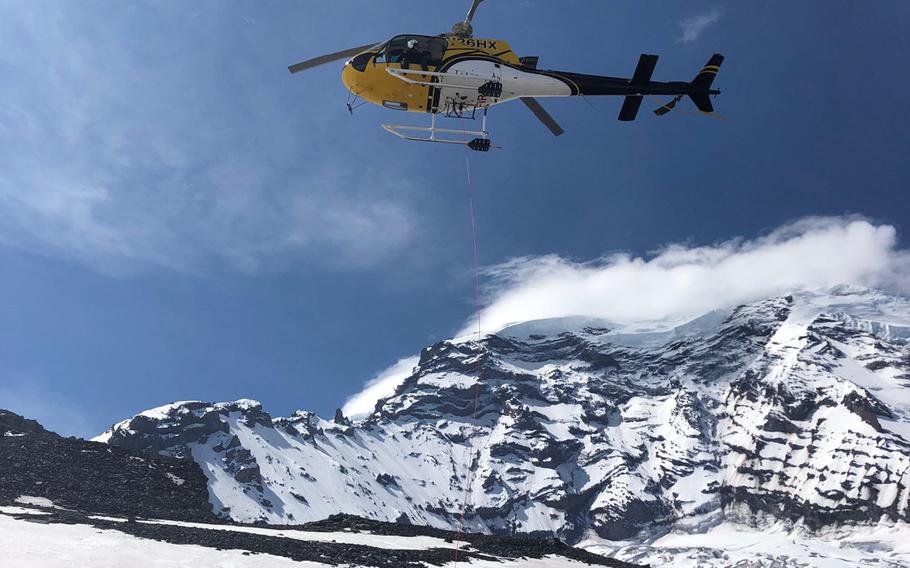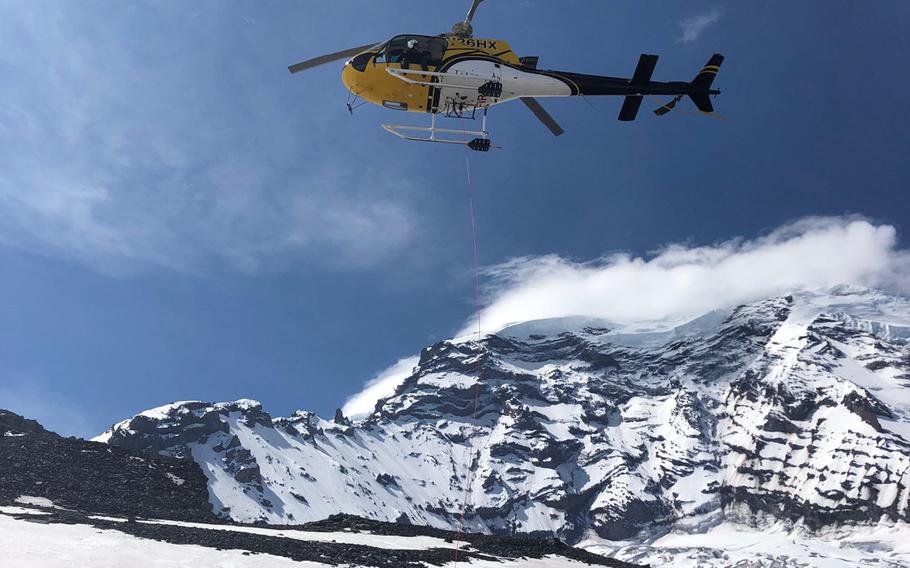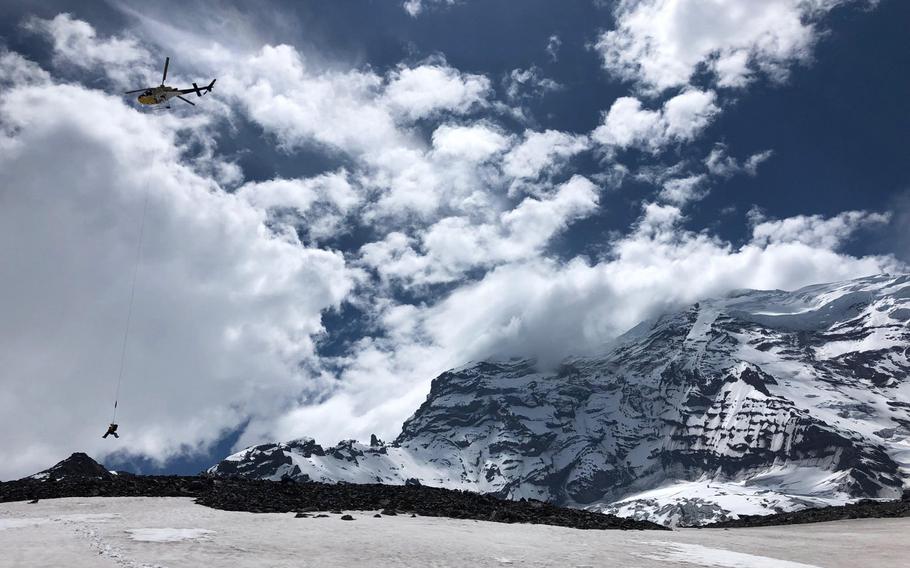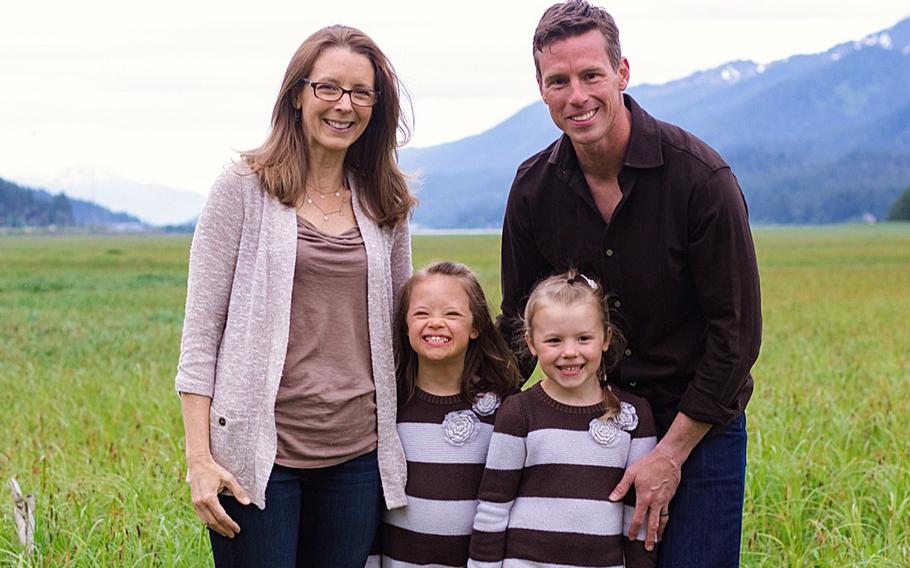 A memorial Monday at an Alaska National Guard armory will celebrate a Special Forces veteran whose role in the fight against the Islamic State group in Syria was relatively unknown before he died in a climbing accident last month.
Arleigh William "Bill" Dean, 45, of Juneau, Alaska, died of multiple traumatic injuries after he was caught in a rockfall along Mt. Rainier's Liberty Ridge, the Pierce County, Wash., medical examiner's office said earlier this month.
Dean had retired from the Army as a lieutenant colonel in August 2017 after a career mostly leading overseas special operations that many Americans may never know the details about, officials said.
"He was a true quiet professional," said Lt. Col. Loren Bymer, a U.S. Army Special Operations Command spokesman, who said in a phone interview last week that Dean was a very private person.
An experienced outdoorsman, Dean was among six climbers camping at a spot over 10,000 feet up the peak when the rocks fell on the night of May 29. Two others were injured, said Kevin Bacher, a spokesman for the National Park Service.
The route Dean was climbing is the most challenging and dangerous of the 14,410-foot volcano's regularly climbed routes, even for experienced and fit climbers like Dean. It's set in deep wilderness and is "extraordinarily beautiful," Bacher said.
The rockfall, which was not caused by the climbers, was the first incident on the route since an avalanche swept a six-member group off the mountain five years ago, Bacher said. Four other climbers were rescued after being stranded in the same area just days after Dean was killed.
Since the accident, Dean has been hailed for his instrumental contributions to the fight against terrorism, particularly ISIS in Iraq and Syria.
"This is devastating news," Brett McGurk, the former presidential envoy for the Global Coalition to Counter ISIS, said on Twitter in the days after Dean's death. "Bill Dean was a quiet warrior who helped lead the campaign against ISIS in Syria. His courage and ingenuity turned a bleak situation into a winning campaign."
Dean played a main role during the 2015 battle against ISIS in Kobane, and in other areas of Syria, said Polat Can, a senior leader in the U.S.-backed Syrian Democratic Forces, in a June 1 tweet.
"Sad to lose a friend such [as] officer Bill who was a friend for our people and our forces," Can said. "Our condolences for his family and his friends."
Dean was one of a handful of American soldiers who helped engineer the anti-ISIS campaign, said a former defense official involved in the effort.
"You could probably count it on two hands … the principal American military officers who forged that relationship" to turn U.S.-backed militias in Syria into a force that could hold Kobane and conduct sustained offensive operations, the former defense official said in a phone interview last week.
"If there was an American achievement in northeastern Syria militarily with the SDF, Bill Dean's fingerprints are on it," the official said.
Earlier this month, Dean's body was returned to his family in Juneau, the local police department said on Facebook.
A GoFundMe campaign for his wife and two young daughters, set up by family, had raised more than $75,000 as of Friday morning.
"We would appreciate it if you would also include a reflection or memory of Bill and what he meant to you so that his girls will always remember how their dad changed the world," the page said.
Several friends and family members declined to speak to Stars and Stripes for this story, directing all inquiries to Bymer.
But as news of Dean's death spread, dozens of people on social media, from Dean's high school football coach and teammates to his former U.S. Military Academy classmates and Army colleagues, have remembered the 1997 West Point graduate for his intelligence, faith, leadership and devotion to family.
"He was a superb lieutenant, everything you could ask for," Brian DeToy, a retired lieutenant colonel and former West Point professor, said via email. "I had absolute trust and confidence in Bill Dean. Always."
DeToy served with Dean in the infantry at Ft. Lewis, Wash., in 1999 and 2000, he said.
"I could see in Bill an officer of exceptional promise," he said. "The sky was the limit for him."
They also deployed together as part of the Multinational Force and Observers, a mission on the Sinai Peninsula overseeing a peace treaty between Egypt and Israel.
A student of history and related subjects, Dean was as adept a scholar as he was leading raids, DeToy said.
As a Green Beret, Dean completed some of the most elite training in the military, earning the Ranger Tab, Special Forces Tab, Expert Infantryman Badge, Air Assault Badge, Senior Parachutist, Freefall and Special Operations Diver badges, the Army said in a statement last week. He was awarded the Legion of Merit, the Bronze Star Medal four times, the Combat Infantryman Badge and several other decorations, it said.
He deployed seven times to Iraq and once to Jordan, the service said. In a separate statement, Bymer said Dean had deployed more than a dozen times to the Middle East and North Africa.
One of many "sensitive missions" he led was an overseas task force of U.S. military and other government agency personnel, as well as those from partner nations, Bymer said. Dean led the unit's assessment, selection and training program from 2011 to 2013, he said.
DeToy last saw Dean around that time, when DeToy was teaching at West Point and Dean was there recruiting for his secretive unit, he said.
"He had aged and matured, of course, but as his core he was the same Bill Dean of old — calm, competent, deeply caring and earnest," he said. But "he was ready for family time and a different life challenge" and seemed likely to retire at 20 years of service.
"He had certainly given his all and contributed immensely to our Army and nation," DeToy said.
Soon after, he helped lead "one of the most successful unconventional warfare campaigns in U.S. history," said the former official involved in the campaign. But Dean and the others on his team come from a community "that does not pat itself on the back in a public way." After retiring, Dean founded a wilderness adventure firm, Task & Purpose reported earlier this month. A climber, skier and endurance athlete who competed in the 2001 Eco-Challenge in New Zealand, a 220-mile race, he also worked as a project lead for Self-Reliant Leadership's outdoor expeditions, a biography on the firm's website said prior to his death.
After Dean's death, the biography on Self-Reliant Leadership's site was replaced with a message from the company's founder, Special Forces veteran Jan Rutherford.
"Bill Dean was Superman and Captain America combined," the message stated. "It's inconceivable that mother nature did what the enemy couldn't."
garland.chad@stripes.com Twitter: @chadgarland
---
---
---
---