Quantico closes base schools for a deep clean after Marine tests positive for coronavirus
---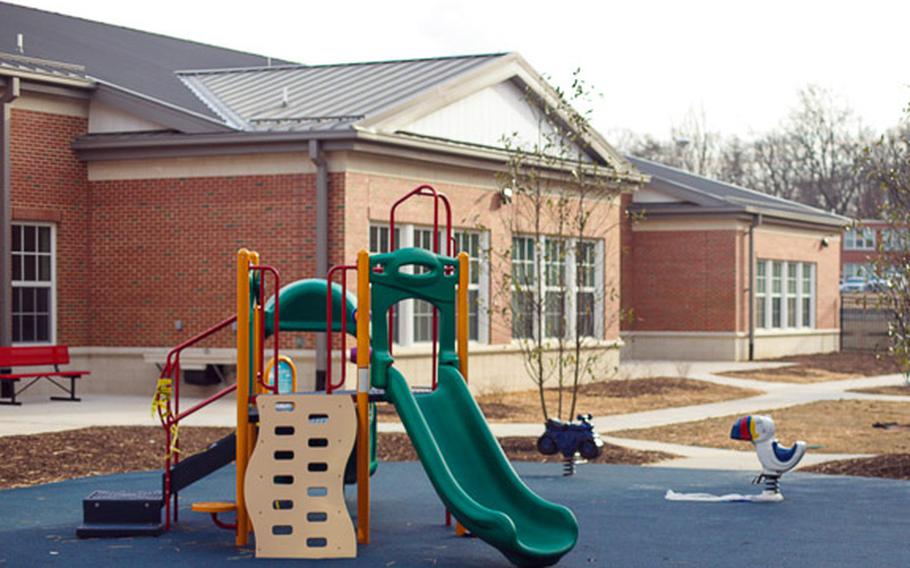 • Read more coronavirus stories here.
Schools at Marine Corps Base Quantico have been closed for cleaning after a Marine living at the Virginia base tested positive for the new coronavirus over the weekend, officials said.
Crossroads Elementary School and Quantico Middle High School will be closed all day Tuesday "out of an abundance of caution," said Helen Balilo, Department of Defense Education Activity superintendent for New York and Virginia. They are slated to reopen on Wednesday, she said in an online statement.
Some administrative and year-round staff will report for duty during the closure, Balilo said, adding that "a thorough environmental cleaning of both schools will be conducted as a further preventive measure."
The Marine, who was being treated in isolation at Fort Belvoir Community Hospital, was showing improvement, Balilo said. The Marine's family was not showing symptoms.
The isolated Marine had recently returned from official travel to Ethiopia, according to Military.com.
Those who had been in close contact with the Marine had been notified and were self-quarantined, the base said. None were showing symptoms as of Sunday, but they were expected to receive follow-up medical assessments.
The base authorized liberal leave Monday, it said on social media, with mission-essential personnel expected to report for duty. No training or other scheduled events have been cancelled.
The base's child development center and youth centers would also be conducting extra cleaning as a precautionary measure. Children experiencing any illness should be kept home and, if necessary, medical personnel should be contacted, the base said.
At the gates, personnel would be expected to hold up their ID cards to be scanned to limit contact, the base said.
---
---
---
---