Pushing for VA policy change, congresswoman opens up about sexual assault
---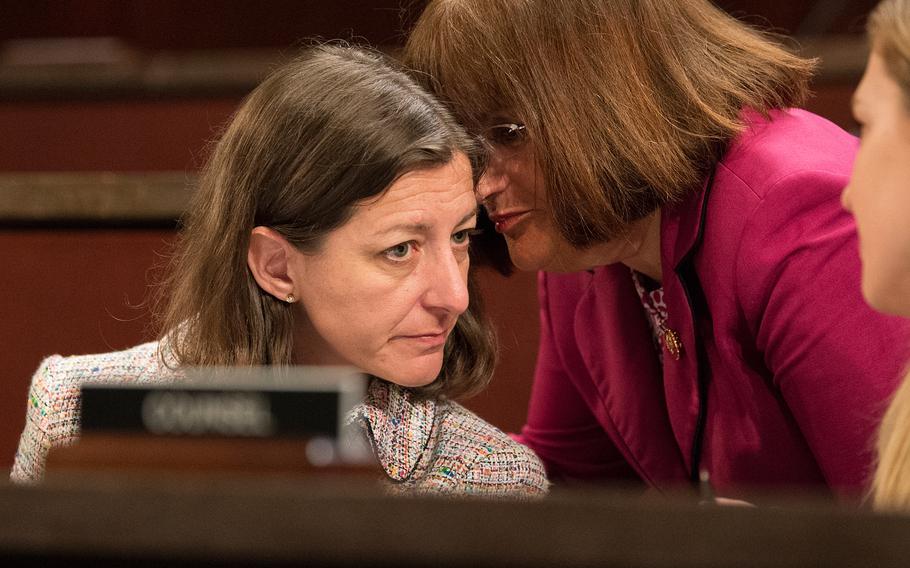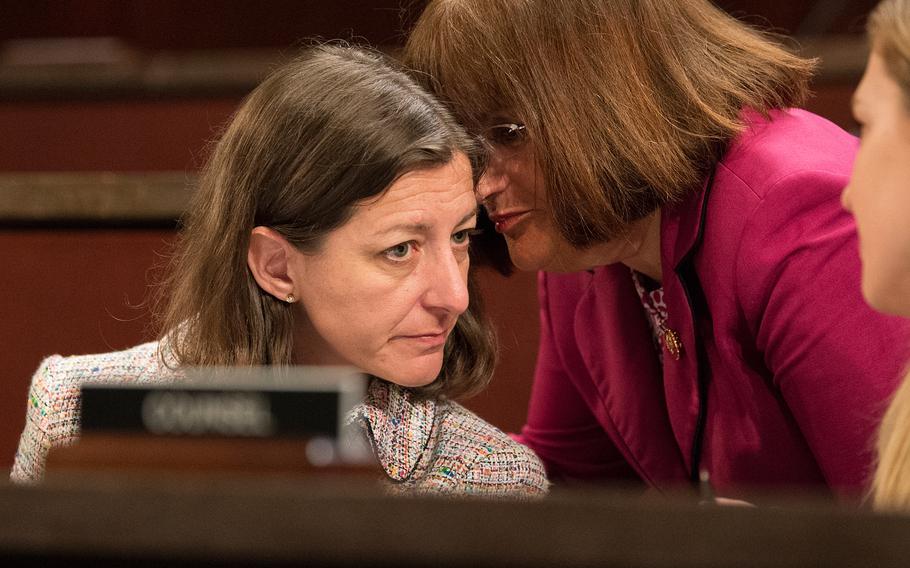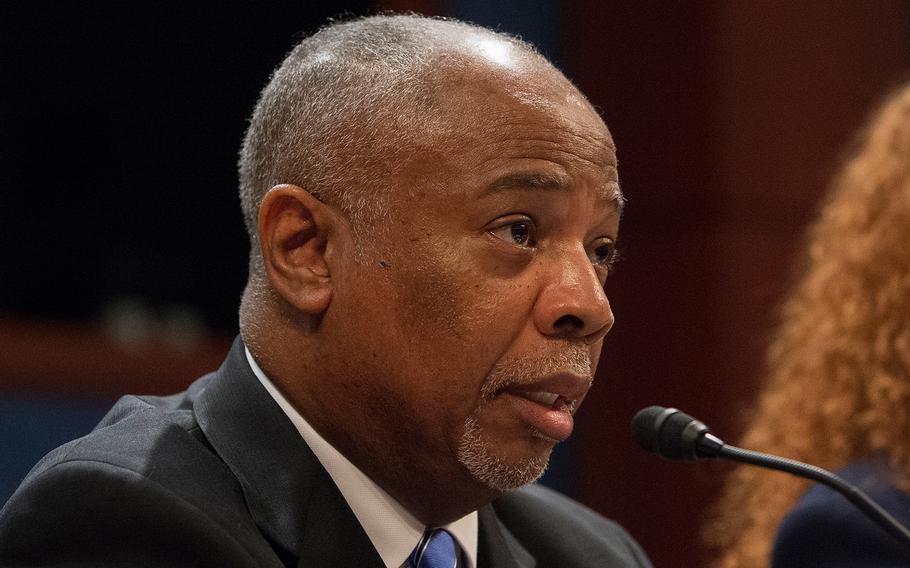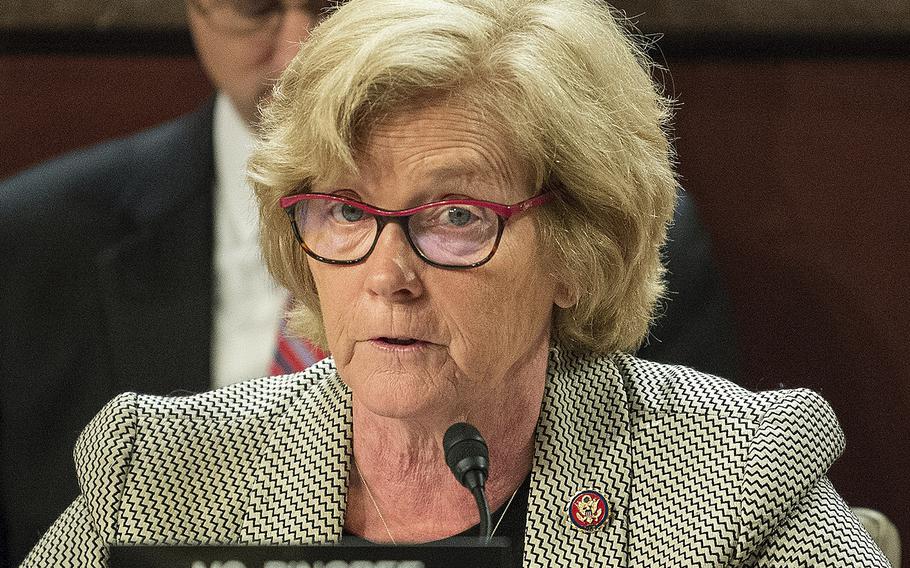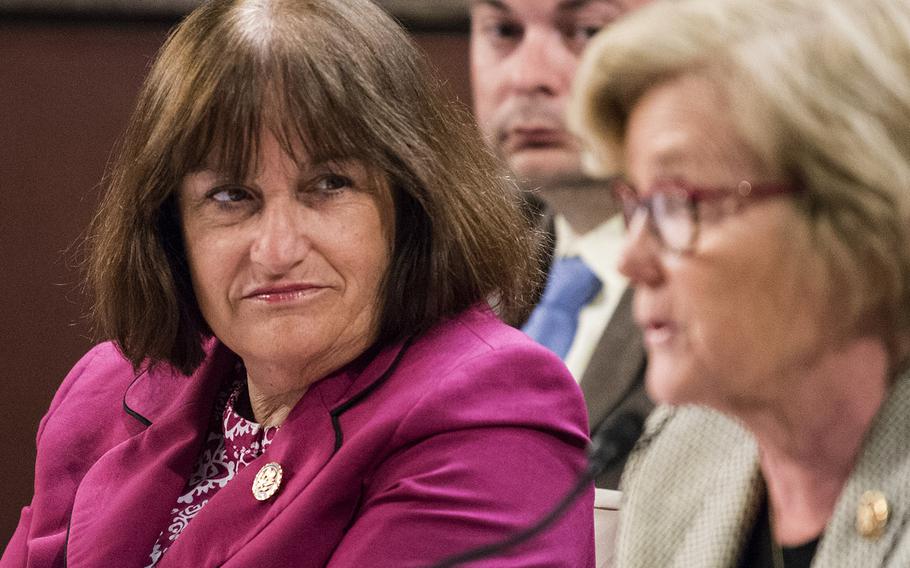 WASHINGTON – Rep. Annie Kuster, speaking in a House hearing room Thursday, revealed details about the personal repercussions that she experienced from a sexual assault she endured as a young woman.
Kuster, a Democrat from New Hampshire who has previously spoken openly about her sexual assault, shared that 40 years later, she can't be alone in her home. Sometimes, she wakes up in the night screaming.
The realization that they were the after-effects of her assault didn't come until 2016, after she opened up about her experience on the House floor.
"It was in the midst of a press interview, and a reporter asked, 'What are the ramifications of this?'" Kuster said. "I started to say, 'Oh, I'm fine,' and then I realized — I didn't even understand the connection."
"I've never told anybody this," she added.
The remarks came Thursday during a hearing about the inconsistent history of the Department of Veterans Affairs and its decisions about disability benefits for veterans who claim they suffer from post-traumatic stress disorder related to military sexual assault. Last year, an investigation by the VA Office of Inspector General found the VA mishandled 1,300 claims for military sexual trauma during five months in 2017 — rejecting the claims without due diligence.
Kuster and other lawmakers have been attempting for years to pass legislation that would create more leniency for veterans who experienced military sexual trauma to get connected to VA benefits. Often, evidence is difficult to find for sexual assaults in the military because many of them are not reported, and victims don't typically seek immediate medical care, the bill's supporters argue.
About her own experience with sexual assault, Kuster said: "I didn't tell anyone for 40 years."
H.R. 1092, the Servicemember and Veterans' Empowerment and Support Act, would lower a veteran's burden of proof. It requires the VA to afford benefits to veterans who have a mental health condition related to their service, along with an opinion from a medical professional who believes the condition stems from military sexual assault.
VA officials oppose the change, citing the high cost of approving the claims. Willie Clark, deputy undersecretary for field operations with the Veterans Benefits Administration, testified Thursday that the bill would cost the VA an estimated $9.7 billion for 10 years.
Rep. Chellie Pingree, D-Maine, sponsors the House bill. She argued cost concerns shouldn't prevent the change from going through Congress.
"I'm just appalled I have to keep facing this argument every time we try to change the public policy," Pingree said. "We should feel a lot of anger and disappointment in not being able to fix this problem."
Besides lowering the standards of evidence, H.R. 1092 would expand eligibility for VA benefits to veterans who suffer from other mental health issues, besides PTSD, because of military sexual trauma. It would also include veterans who experienced sexual harassment online. VA officials said the agency supported those changes.
Also discussed at the hearing was last year's inspector general investigation, which found half of the claims related to military sexual trauma that were denied in 2017 were incorrectly processed.
Inspectors blamed the incorrect denials on flawed, inadequate training for veterans service representatives, who comb through veterans' records for signs of sexual trauma and make decisions about their claims.
The VA was ordered to review about 9,700 denied claims from 2017 and fix its errors. Clark said the VA was 92 percent complete with that task. The VA has found mistakes in 20 percent of the cases that it's reviewed so far, he testified.
The subcommittee also heard from experts who said survivors of military sexual trauma who come forward can be re-traumatized if they feel like they're not believed.
"By the time a person comes forward, it's taken so much courage… to be treated as if they're not telling the truth would shut them down and probably put them further into the pain that they're already in," said Sharyn Potter, executive director of research at the University of New Hampshire's Prevention Innovations Research Center.
The VA has completed two of six recommendations made by the IG last year about how it handles claims of military sexual trauma. It plans to finish the rest by the end of 2019.
In the meantime, it's uncertain when, or whether, the Servicemember and Veterans' Empowerment and Support Act might move to the House floor for a vote.
"I urge my colleagues to remain vigilant on this issue," Kuster said. "It is not an understatement to say lives hang in the balance."
wentling.nikki@stripes.com Twitter: @nikkiwentling
---
---
---
---