PT belt — much like the kind mocked in the military — sold for $30 at Urban Outfitters
by
Chad Garland
August 15, 2018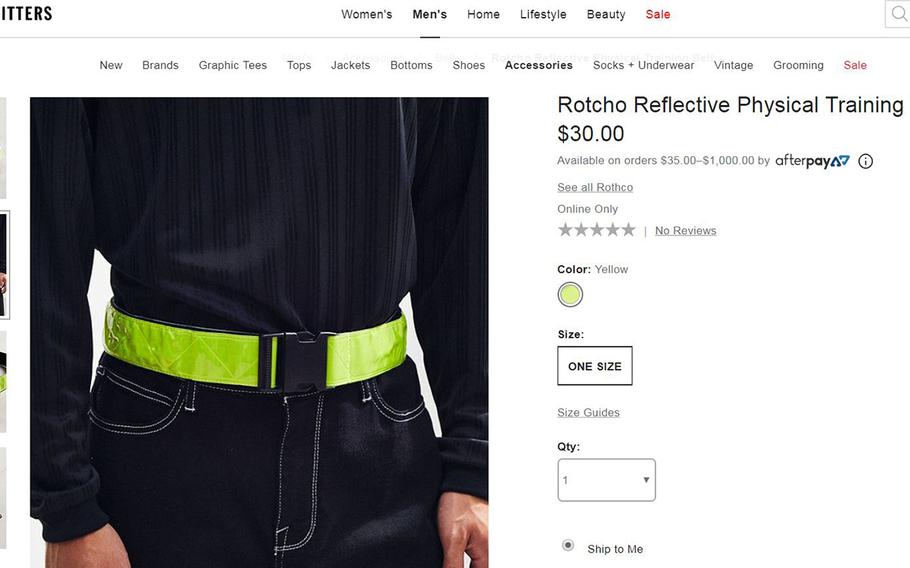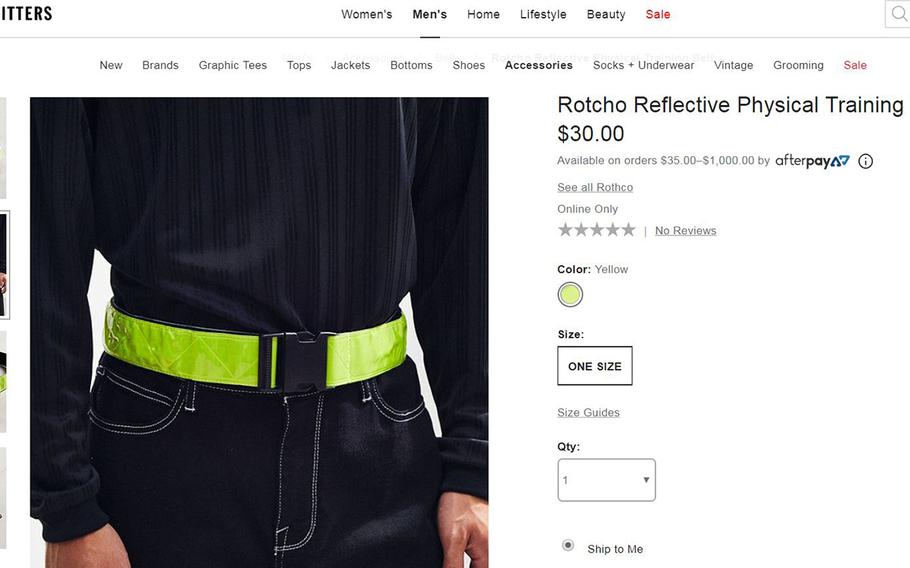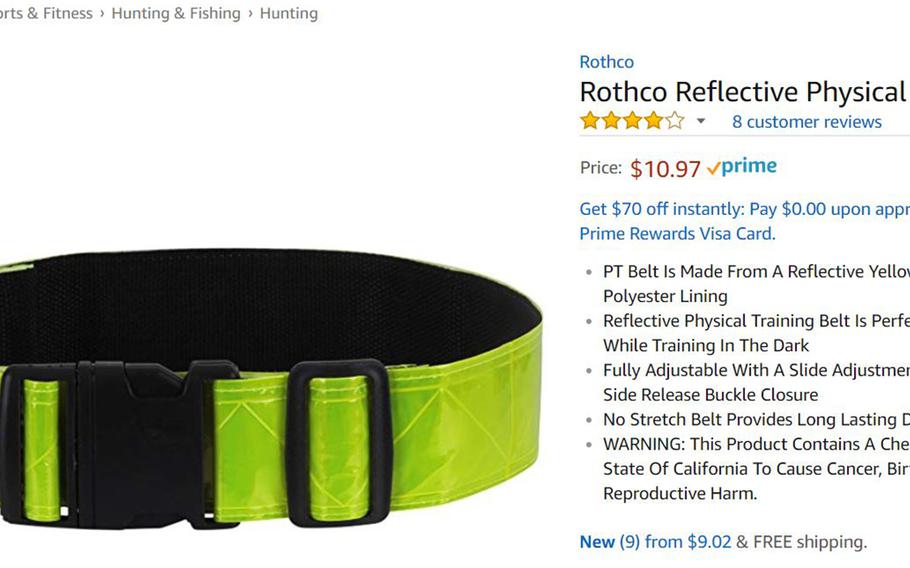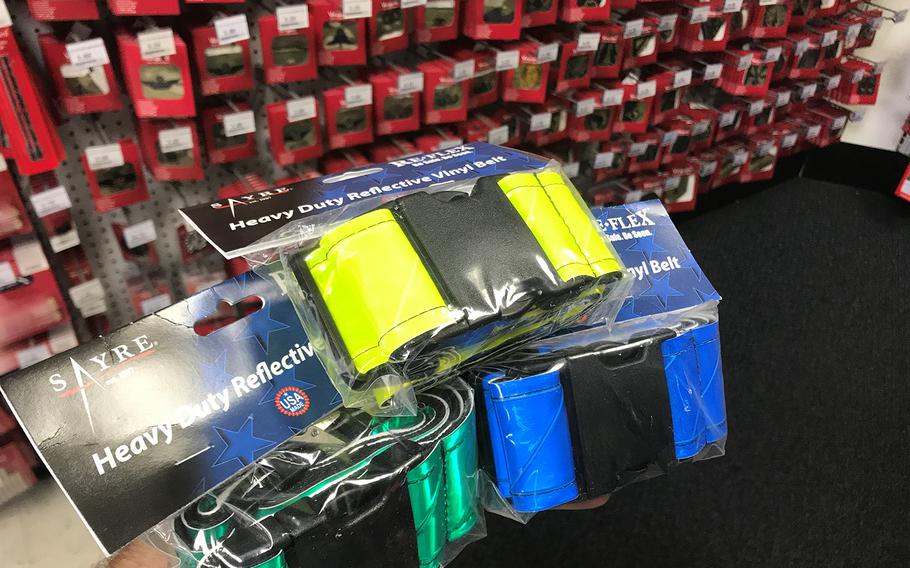 The U.S. military has made its mark on the fashion world many times — consider the leather bomber jacket, khaki pants or the wool peacoat — but few soldiers likely would have pegged the infamous "glow" belt to crossover into world of civilian style.
And yet, a highlighter-yellow reflective plastic belt is being sold for $30 at the Urban Outfitters online shop — about three times what it costs at a military exchange. Shipping for the item, which is only sold online, is another $5.
The "PT belt," to use the parlance of our times — or "Belt, High Visibility," as it's officially known in the military — is a source of much derision among the troops, who have for decades been required to wear the strip of reflective material during physical training and other activities as a safety measure.
In contrast to the "woobie," or poncho liner, a beloved camouflage nylon polyester blanket that does not seem to have caught on among civilians, the safety belts are perhaps the most reviled pieces of military gear, in part due to their mandatory status. In true military fashion, they are often mocked as possessing talismanic properties.
The 44-inch strip of imported polyester is described on the Urban Outfitters site in more practical terms as "perfect for night-time visibility" and "complete with slide adjustment buckle and side release buckle closure." An accompanying photo gallery helpfully includes an image of the belt on the hips of a model clad in black jeans and a black shirt fit for the club.
The one-size-fits-all belt is made by Rothco, which began as a Brooklyn-based World War II army surplus business in the early 1950s and has since grown to produce its own lines of military-surplus-style clothing and gear, including kids clothing, according to the company's website.
The Rothco-made belt is also available on Amazon for less than $11 and eligible for free shipping for Prime members. The Army and Air Force Exchange Service uniform clothing shop sells a similar item by a competitor for around the same price in a range of colors, and other varieties cost even less.
garland.chad@stripes.com Twitter: @chadgarland