Political promises against ground troops clash with military realities
by
Travis Tritten
September 19, 2014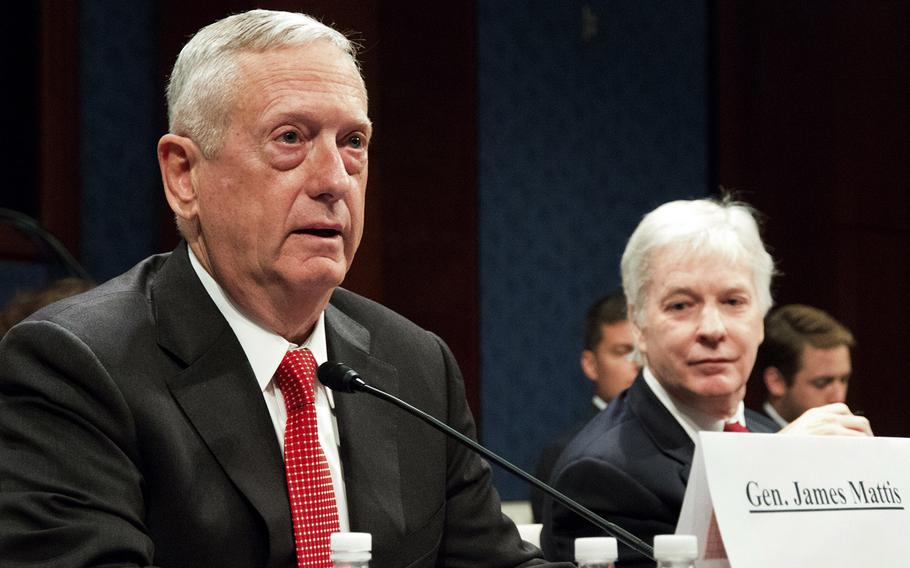 WASHINGTON — The Obama administration won a key political victory with Congress' approval of its proxy army offensive against the Islamic State in Syria, a strategy it hopes will spare the United States from sending troops to the region to fight another ground war.
But Pentagon brass and retired military leaders spent the week hinting at a different military reality, one that could require the use of U.S. ground forces at some point to defeat the extremist group.
The clash between President Barack Obama's repeated guarantees that the U.S. will not deploy "boots on the ground" and the comments of its military officials deepened skepticism on Capitol Hill, where the House and Senate moved quickly this week to approve arms and training for so-called moderate Syrian rebels despite widespread misgivings about the president's war strategy.
The authorization, which passed the Senate on Thursday evening as part of a continuing resolution to keep the government operating into the next fiscal year, rules out ground combat for U.S. forces, but expires in December. Congress will have to consider a more comprehensive authorization for military force in Iraq and Syria when it returns after the midterm elections in November.
Army Chief of Staff Gen. Ray Odierno said Friday that ground forces remain an option for military planners.
"I did not say we need U.S. divisions and brigades on the ground to do this," he said. But "if sometime, someday, that means U.S. forces [and] we think that's the right thing, it might be something we recommend."
Obama's highest ranking military officer, Joint Chiefs Chairman Gen. Martin Dempsey, was among the first to cast doubt on the administration's unequivocal rejection of ground troops when he spoke to the Senate on Tuesday.
"My view at this point is that this coalition is the appropriate way forward. I believe that will prove true," Dempsey said. "But if it fails to be true and there are threats to the United States, then of course I would go back to the president and make a recommendation that may include the use of U.S. military ground forces."
During the testimony, Dempsey also said Gen. Lloyd Austin, the commander of all U.S. forces in the Middle East, had advised that American troops embed with Iraqi forces to guide airstrikes against the Islamic State. Dempsey said he may support such operations in the future.
Obama and Secretary of State John Kerry walked back the comments the following day.
"I want to be clear: The American forces that have been deployed to Iraq do not and will not have a combat mission," the president said during a speech at MacDill Air Force Base in Florida. "As your commander and chief, I will not commit you and the rest of our armed forces to fighting another ground war in Iraq."
Kerry repeated the statement in Senate testimony, saying that the 1,600 U.S. troops to be deployed in Iraq will not enter into combat.
The administration has said it can defeat the Islamic State by supporting Syrian rebels as well as the Iraqi army and the Kurdish peshmerga to serve as ground forces. Meanwhile, it has stepped up airstrikes that began in August, announcing Thursday that France will carry out bombing missions, too. France announced its first strikes late Thursday. Kerry and the State Department are working to build an international coalition against the extremist group that includes Arab and Muslim nations.
But the proxy army strategy was again called into question Wednesday when former Defense Secretary Robert Gates — a respected figure in the Pentagon and on both sides of the aisle in Congress — said the U.S. cannot win without waging a ground war with its own troops.
"The reality is they are not going to be able to be successful against ISIS strictly from the air or strictly depending on the Iraqi forces or the peshmerga or the Sunni tribes acting on their own," said Gates, who used an acronym for Islamic State. "So there will be boots on the ground if there's to be any hope of success in the strategy."
Gates, who oversaw the last Iraq war, said the president "in effect traps himself" by repeating the promise.
On Thursday, retired Marine Corps Gen. James Mattis appeared before the House and criticized the Obama strategy for removing the threat of a U.S. ground offensive.
"Once you go into it, you don't tell your adversary in advance what you are not going to do," said Mattis, who helped direct the 2003 Iraq invasion and occupation that followed. "We have the most skillful, the fiercest and certainly the most ethical ground forces in the world and I don't think we should reassure the enemy in advance that they will never face them."
On Capitol Hill, Republicans pounced on the Obama promise of no ground troops as a political ploy that denies the realities on the ground in the Middle East.
Rep. Buck McKeon, R-Calif., sponsored the House authorization to train Syrian rebels but said Thursday the president should level with the public and acknowledge that U.S. troops will be put into combat and face danger in Iraq and Syria.
"I think that is confusing for the American people and builds distrust of what [Obama] is really saying," McKeon said. "I think they can accept that. They are smart enough to figure it out. If they feel they are not hearing the truth, the whole truth, then they kind of get their backs up."
Security analyst Anthony Cordesman wrote Friday that the military leaders are making the case for more troops including special operators to bolster indigenous forces in Iraq and Syria.
"What Gen. Dempsey, Gen. Odierno, and Gen. Mattis have all made clear … is that they will almost certainly need something more than the 1,400-odd U.S. troops now assigned to these missions," Cordesman in a commentary published by the Center for Strategic and International Studies in Washington. "It is not enough to generate and sustain forces."
Iraqi forces need more forward-deployed advisors, coordinators, air controllers, and intelligence experts, according to Cordesman, who is the Arleigh A. Burke Chair in Strategy at CSIS.
"Iraq still has effective combat units in spite of [former Prime Minister Nouri al-] Maliki, but it is going to need forward special forces, Ranger-type troops, and other teams of experts to help coordinate, train, and link ground and air power," he wrote. "These need to be embedded at the combat unit level, they need to be armed, they need to be capable of self-defense, and they need to be prepared to take casualties and have medical aid."
Stars and Stripes reporter Jon Harper contributed to this report.
tritten.travis@stripes.com Twitter: @Travis_Tritten
---
---
---
---