Police identify 'armed and dangerous' Dyess airman accused of assault
---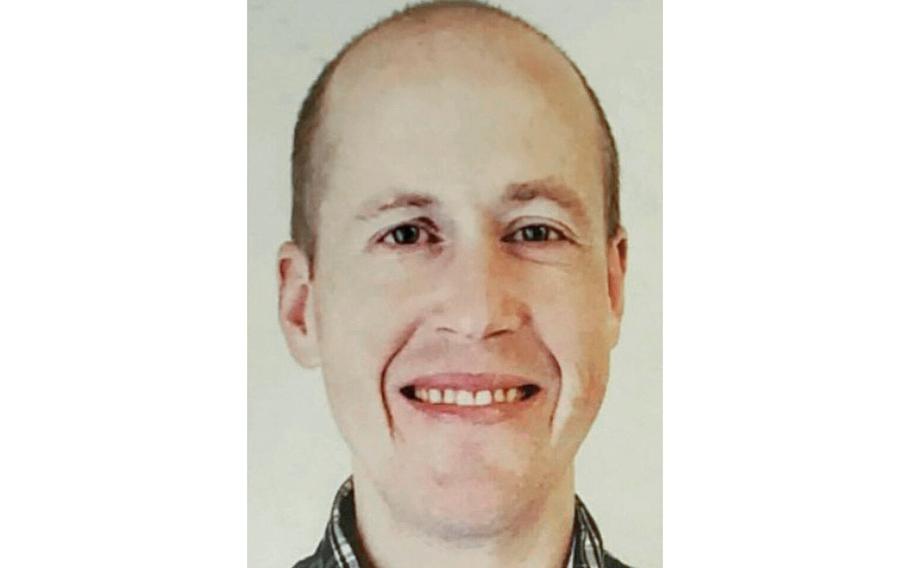 Police in Texas have identified a Dyess Air Force Base airman who is accused of assaulting personnel on base before fleeing and eluding authorities in Abilene.
The manhunt for 37-year-old Erland Injerd was ongoing late Thursday and "he continues to be a possible threat to Dyess personnel," the Abilene Police Department said in a statement. The base is located just west of the city, about 150 miles west of Dallas-Fort Worth.
Police officers responded to a call to assist authorities at base housing Thursday afternoon, where Injerd reportedly assaulted other airmen during an "interaction" with Dyess security forces, before retreating into his home, the department said in an earlier statement.
"The male suspect was armed with at least one weapon and had barricaded himself inside the home," the statement said.
He then kicked out a window and fled on foot, scaling the base's southernmost fence and running into a heavily wooded area, it said.
Police described Injerd as white, with a shaved head and wearing a long-sleeved black top and blue jeans.
"Team Dyess, please remain vigilant for an individual who is considered armed and dangerous," the base said in a post, describing Injerd as 5 feet, 8 inches tall.
Police have warned residents of the area south of base, called Hampton Hills, to shelter in place until further notice.
"This member may pose a continued threat to Dyess AFB personnel, so they are responding accordingly," the statement said.
Local authorities have asked anyone who might see someone matching Injerd's description to call law enforcement.
garland.chad@stripes.com Twitter: @chadgarland
---
---
---
---