Pioneering Black Marine veteran of Iwo Jima honored on 95th birthday
by
J.P. Lawrence
September 2, 2020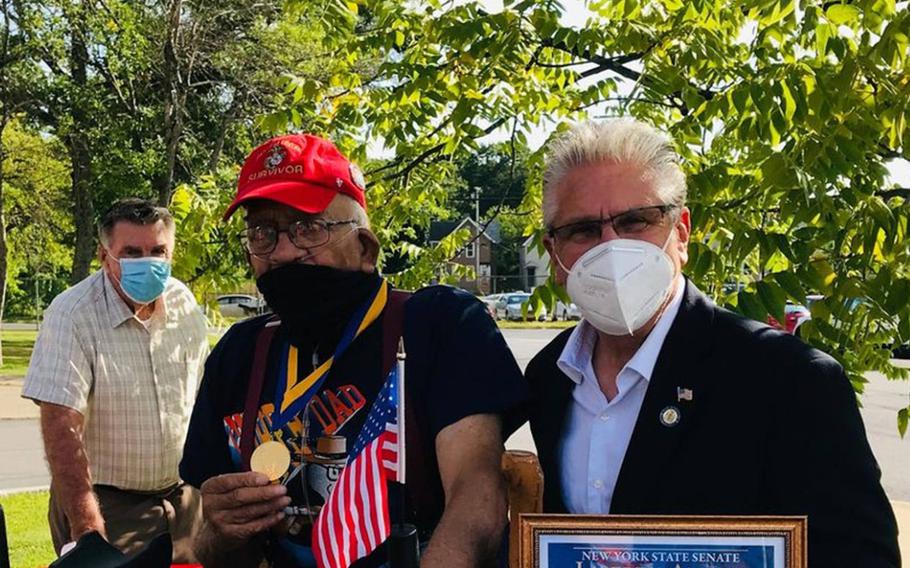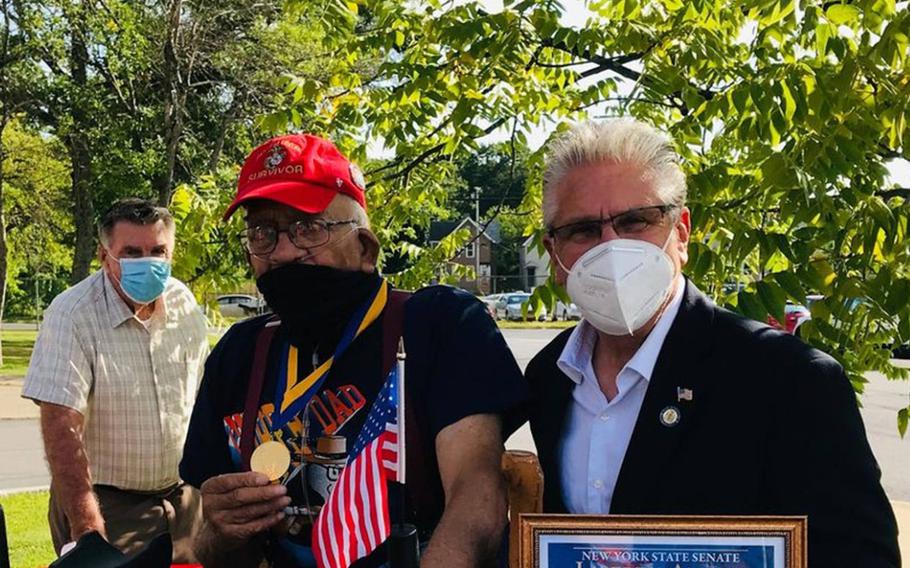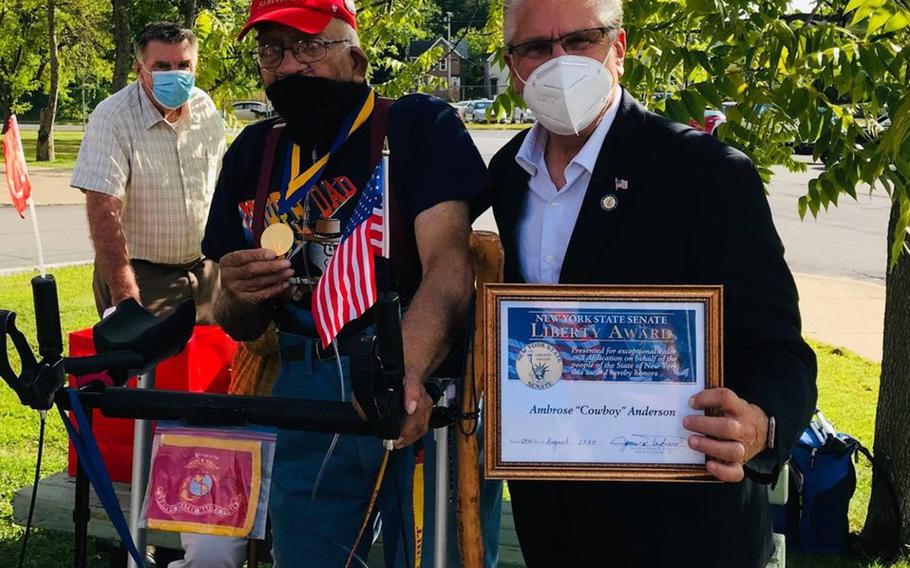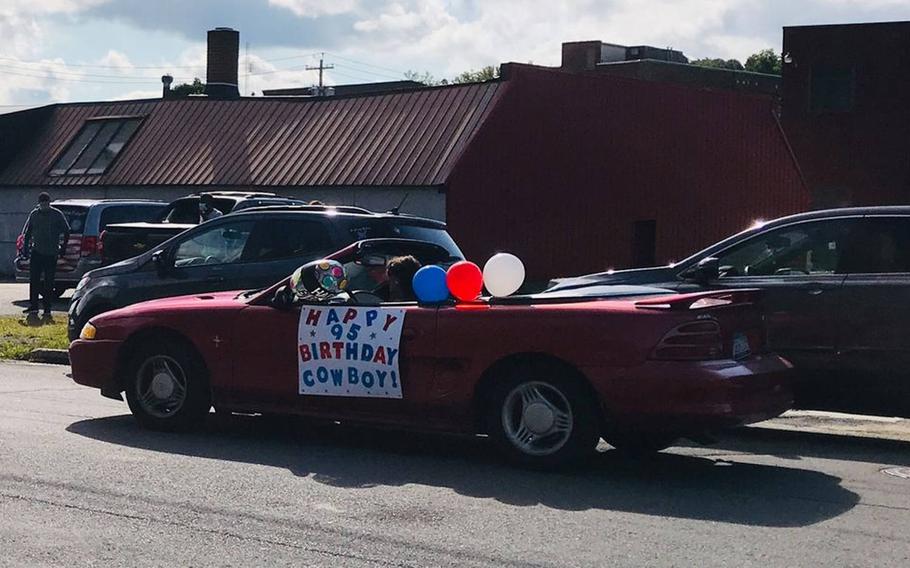 A 95-year-old veteran who was one of the nation's first African American U.S. Marines received a medal and a car parade from the New York Senate as a birthday present.
The recognition was long overdue for Ambrose "Cowboy" Anderson of Gloversville, N.Y. , said a statement by state Sen. Jim Tedisco, who on Friday presented him with the New York State Liberty Medal, one of the state's highest honors for service and valor.
Anderson served during World War II after joining the Marine Corps in 1943. He was assigned to the segregated Camp Montford Point in Jacksonville, N.C., where many Black Marines endured prejudice and racism, the statement said.
While in training, Anderson served under a racist captain, and white military personnel would say that Black service members had tails like monkeys, he said in an interview with the Albany Times Union in 2011.
Anderson later survived Japanese kamikaze attacks while en route to the island of Iwo Jima.
He hauled ammunition and supplies to infantry units while under fire during the Battle of Iwo Jima, the statement said.
The battle, which resulted in the American capture of the island and its airfields, left about 25,000 Marine casualties and 7,000 dead, as well as an estimated 18,0000 Japanese dead, according to U.S. figures. The Associated Press photo of Marines planting the U.S. flag atop Mount Suribachi became one of the most enduring images of the war.
When the war ended, Anderson, a corporal, served in Japan during the U.S. occupation. During the ensuing peace, Black Marines were forced to leave Navy ships from the rear, Anderson told the Times Union, adding he still had bitter feelings about his time in the service.
He and other Montford Point Marines have since received the Congressional Gold Medal after it was authorized in 2011.
"Unfortunately, Corporal Anderson, and many of the African Americans who served at the time experienced racism and discrimination and did not get the recognition he and his colleagues deserved," Tedisco said in the statement. "I am proud and honored to help rectify that in some way with this long-overdue heartfelt recognition by the state of New York for Ambrose Anderson's courageous service."
In an interview with Albany's ABC news affiliate, Anderson said that despite the hardships he faced, "I'd do it all again."
lawrence.jp@stripes.com Twitter: @jplawrence3