Pilot injured in F-16 crash at Holloman Air Force Base in New Mexico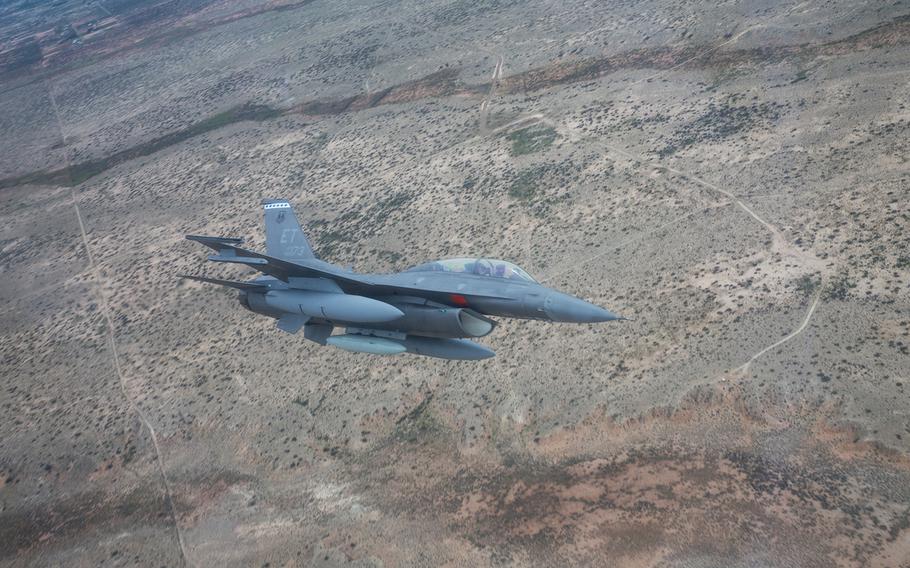 The pilot of an F-16 Flying Falcon ejected safely before the fighter jet crashed during landing at Holloman Air Force Base, N.M., the 49th Wing said in a statement late Monday.
Emergency responders were on the scene after the crash, which happened at about 6 p.m., and the pilot — the only one aboard — was being treated for minor injuries, the statement said.
The wing, located at the base less than 10 miles southwest of Alamogordo, trains F-16 pilots.
It was the second incident since October in which a pilot safely ejected from a Flying Falcon from the base during a night training sortie.
An investigation was underway to determine the crash's cause, the 49th Wing said. No other details were immediately available.
Monday's crash was the second in less than two weeks involving an F-16, also known as a "Viper."
On July 2, 1st Lt. David Schmitz of the 77th Fighter Squadron at Shaw Air Force Base, S.C, was killed when the F-16CM Fighting Falcon he piloted crashed during routine training. The cause of that crash was under investigation, Air Force officials said.
news@stripes.com Twitter: @starsandstripes