GALLERY
Photo gallery | Honoring America's heroes on National Medal of Honor Day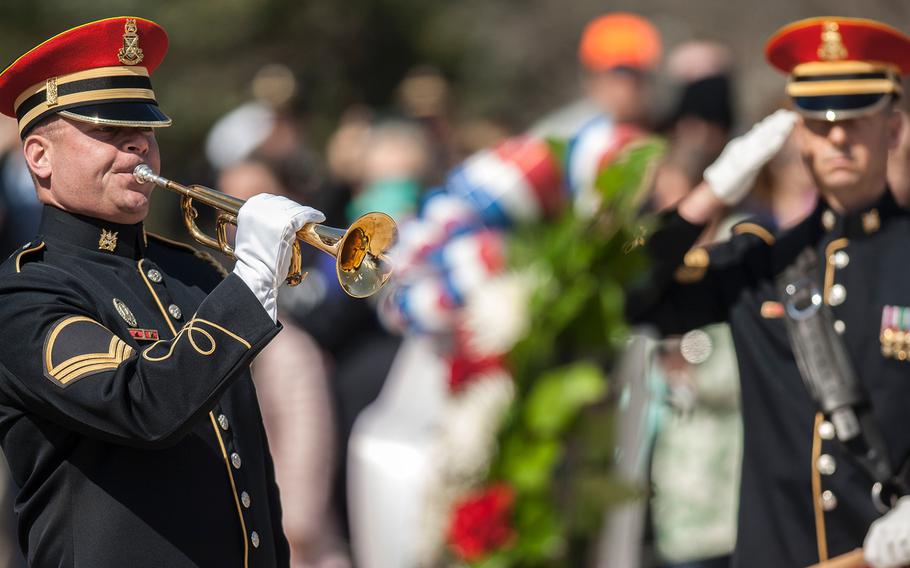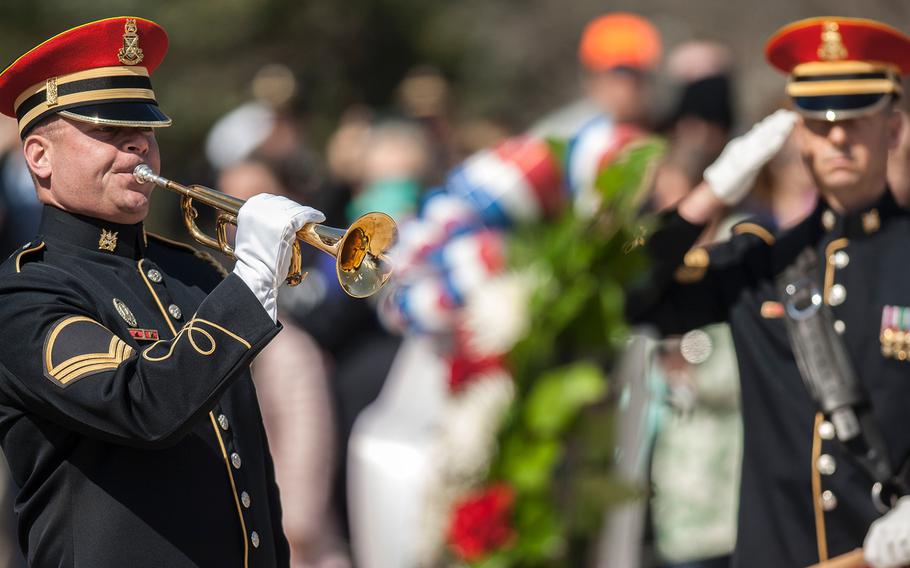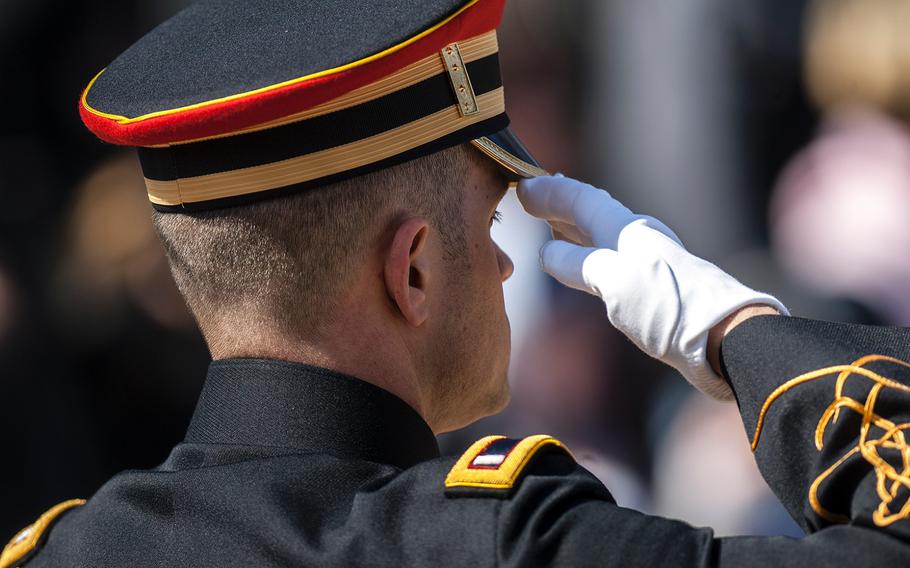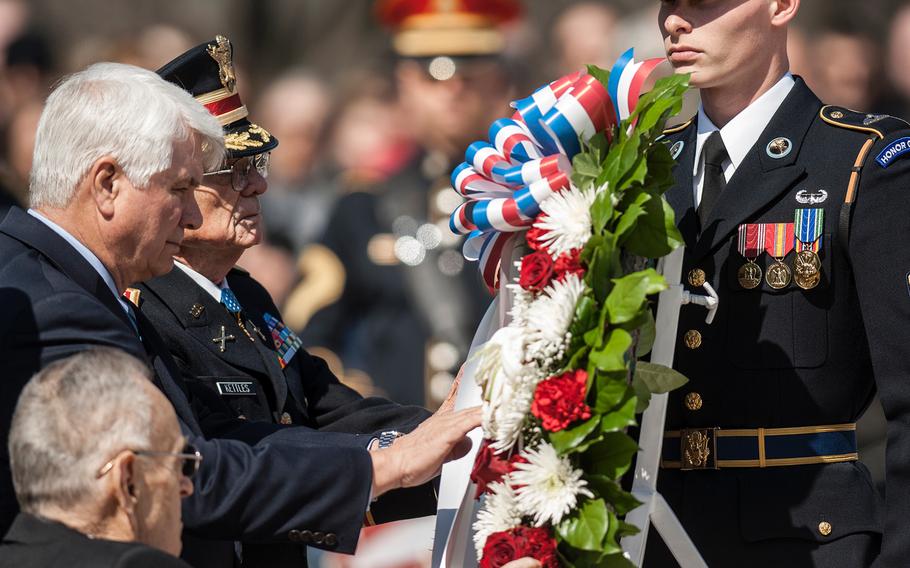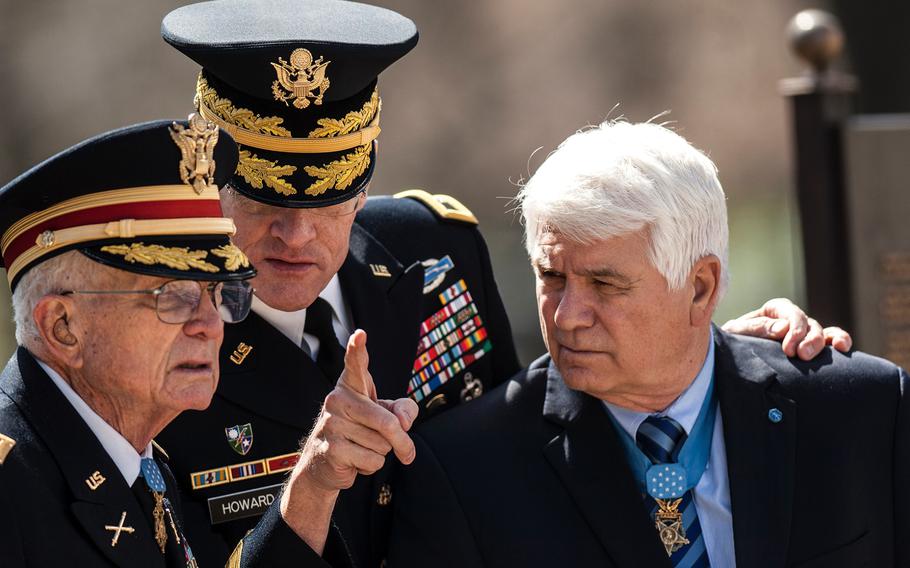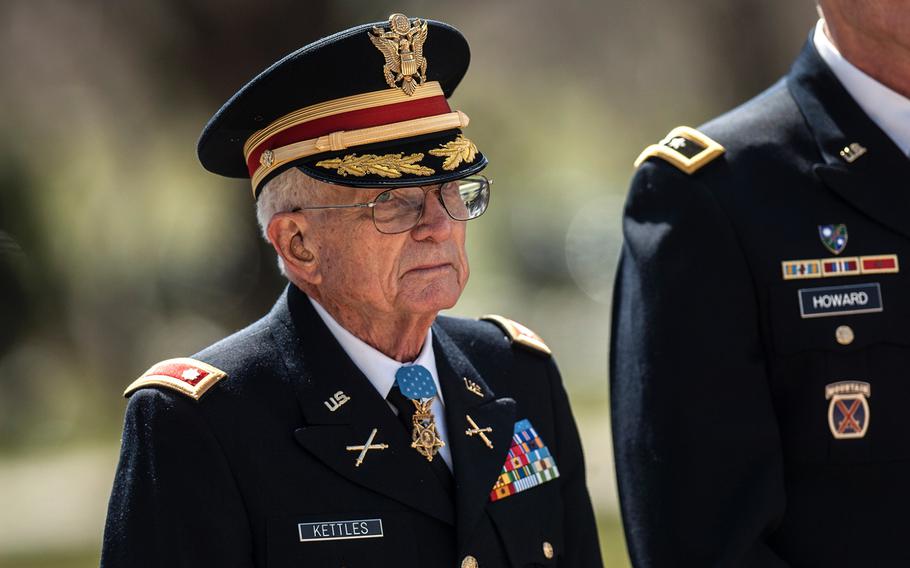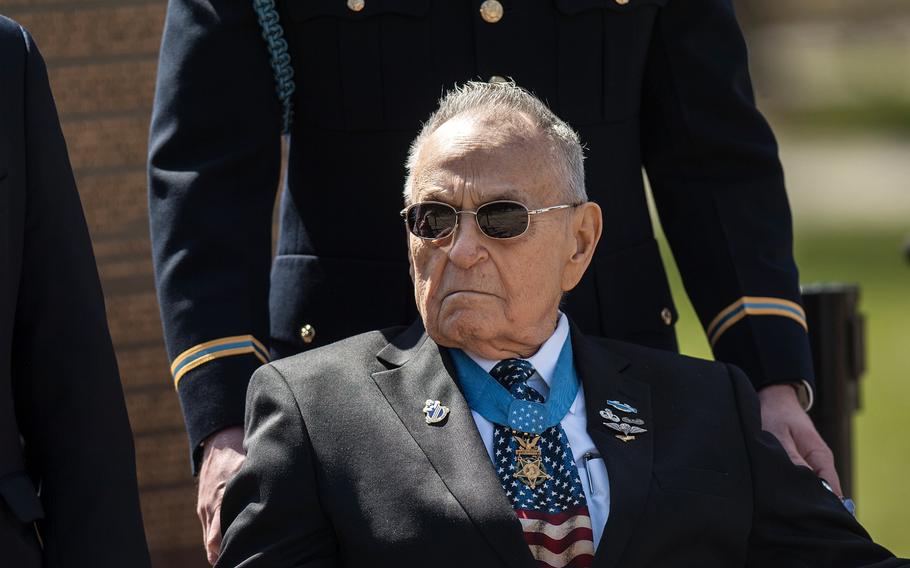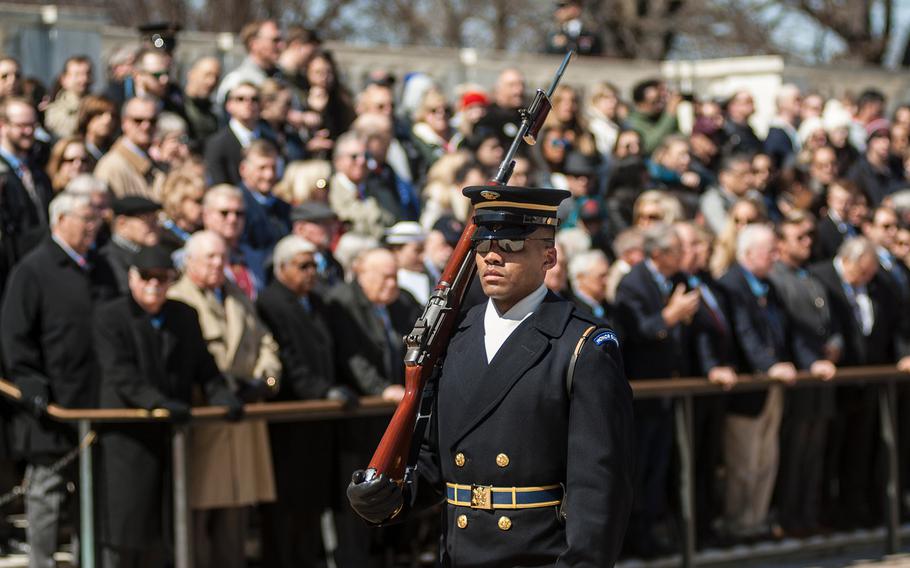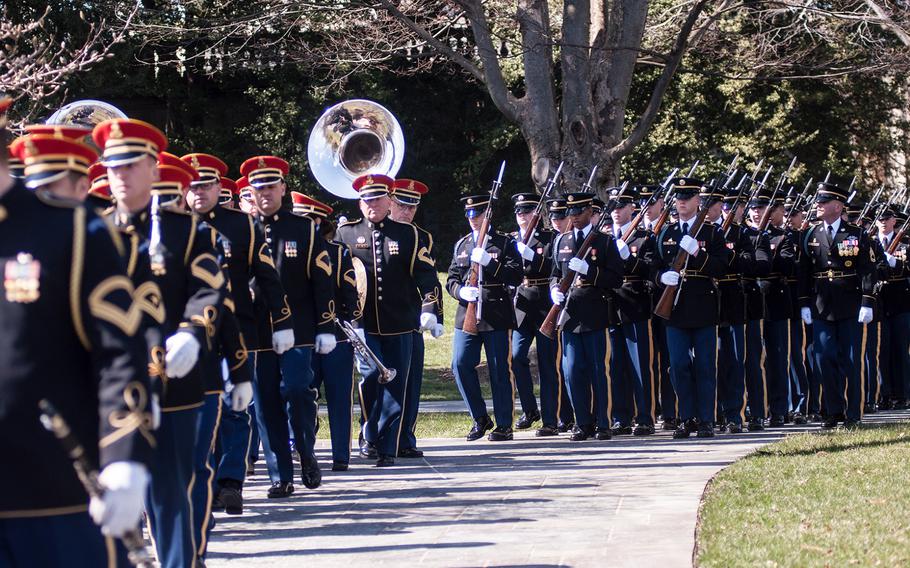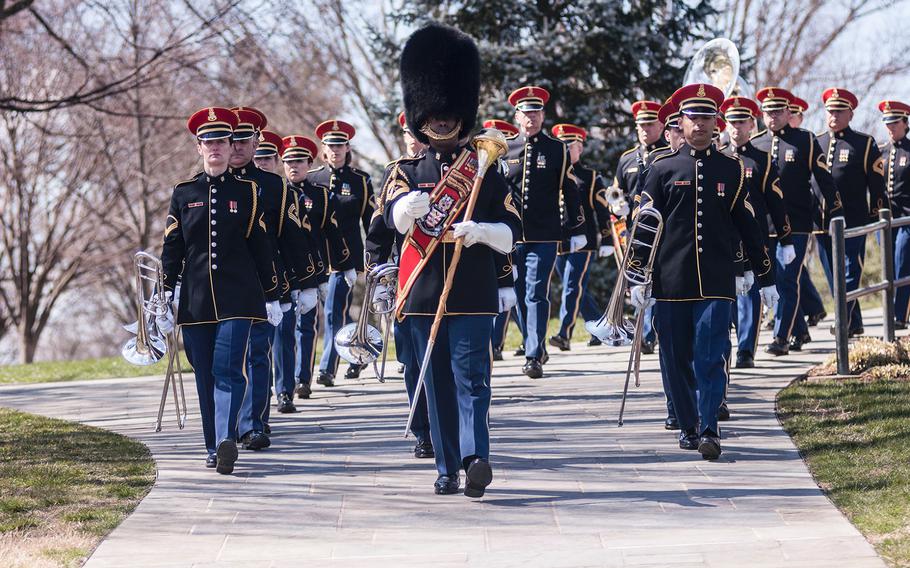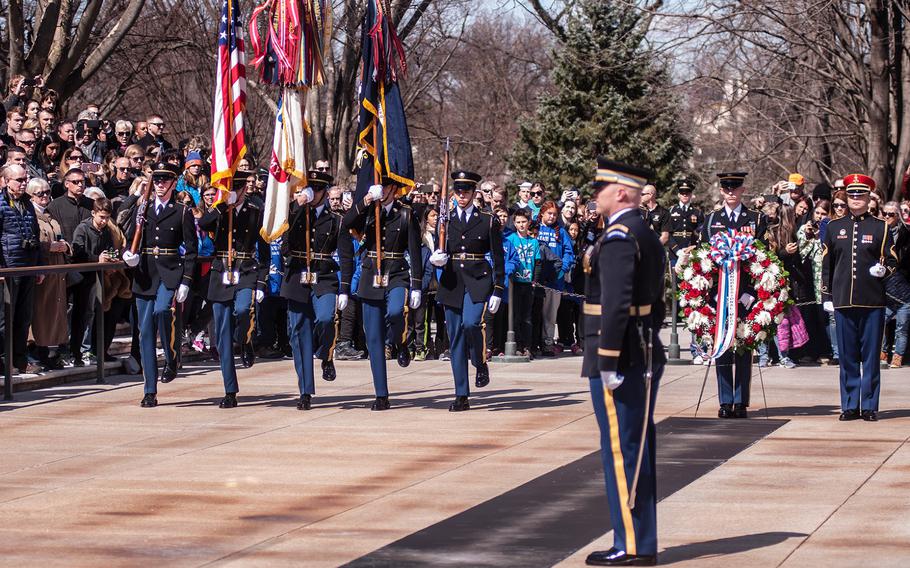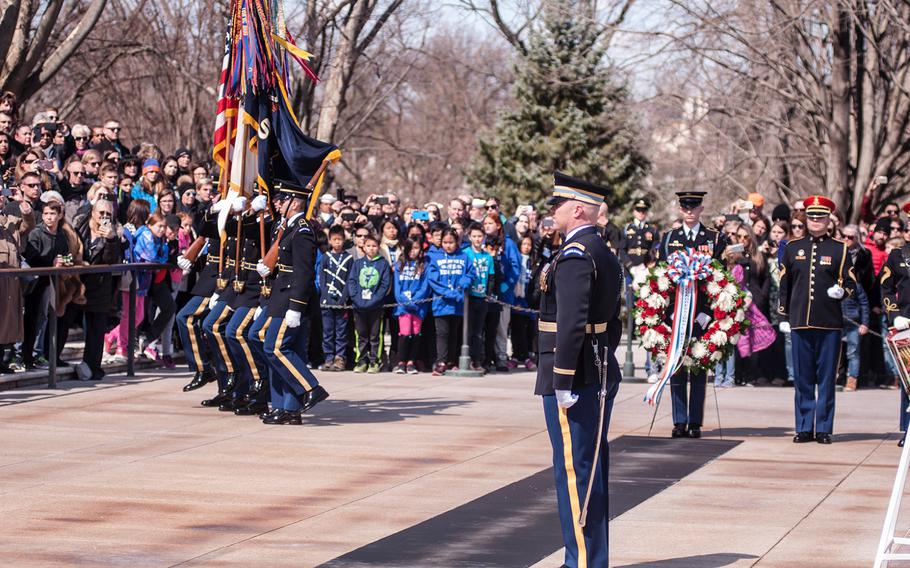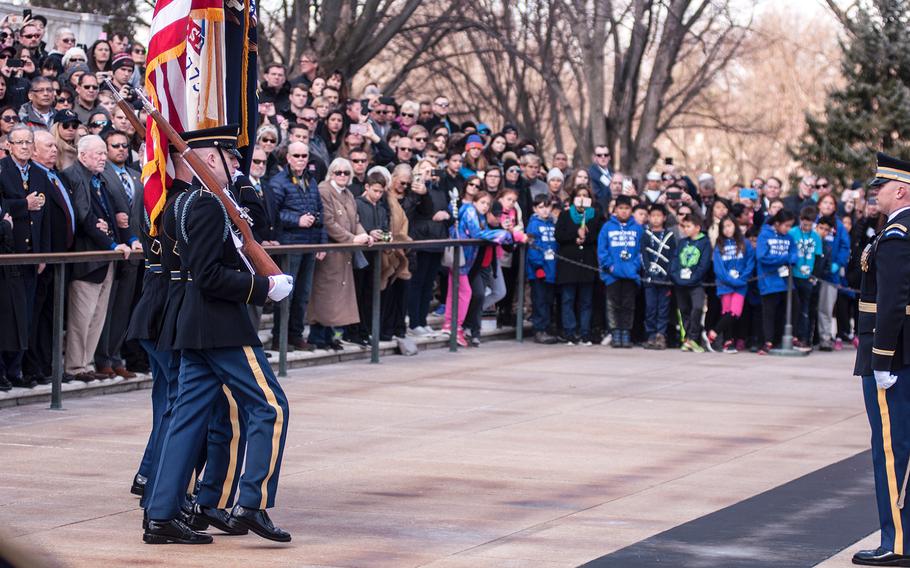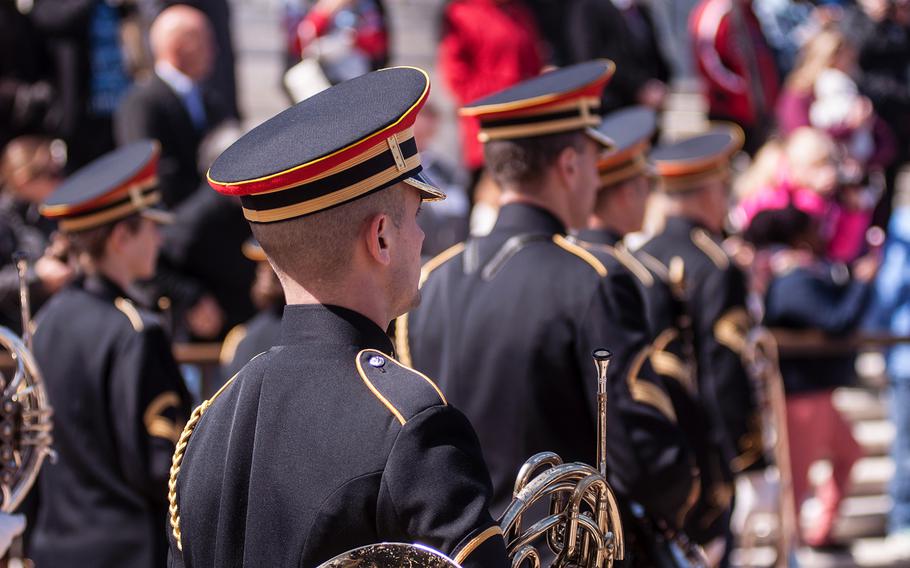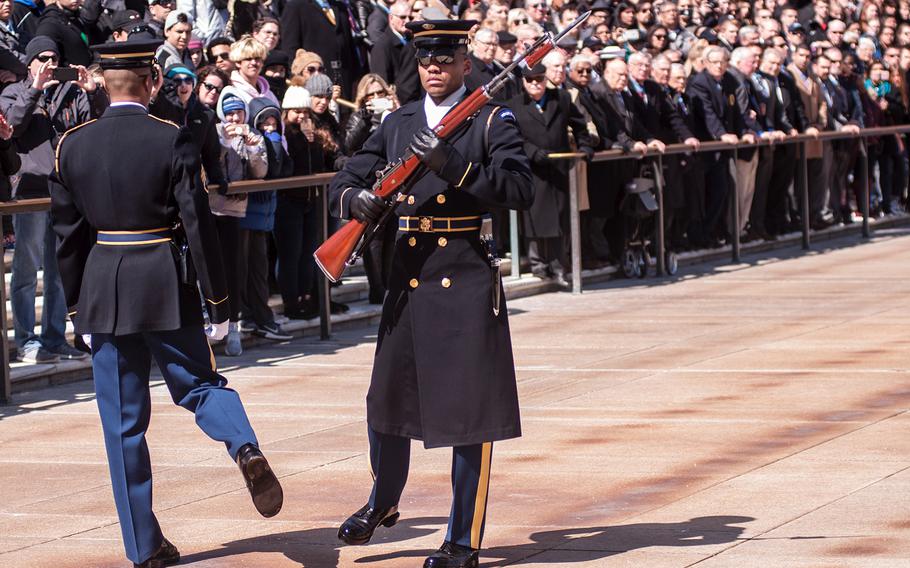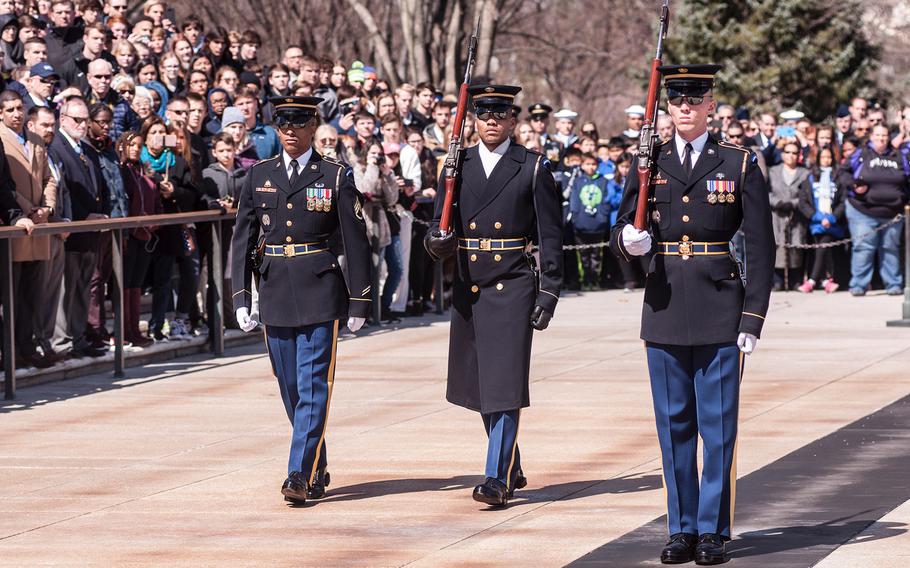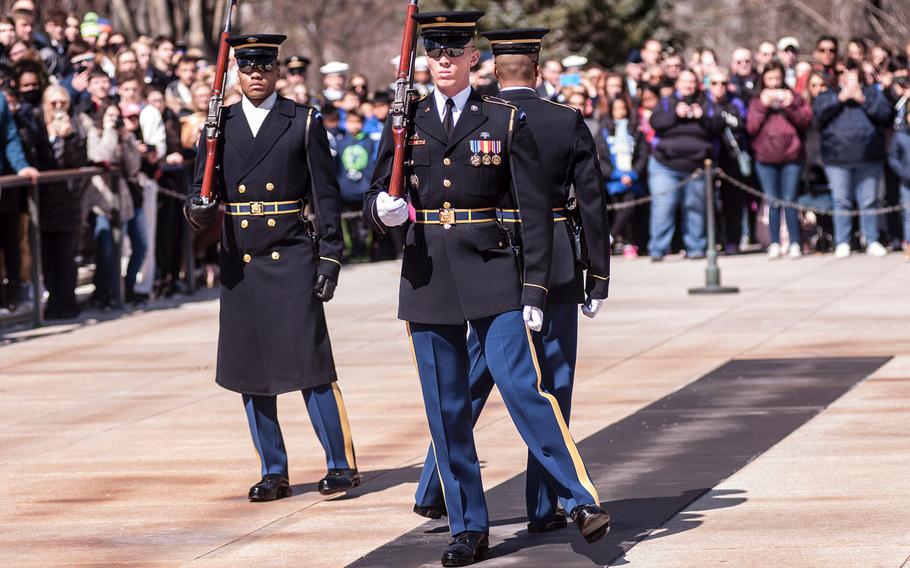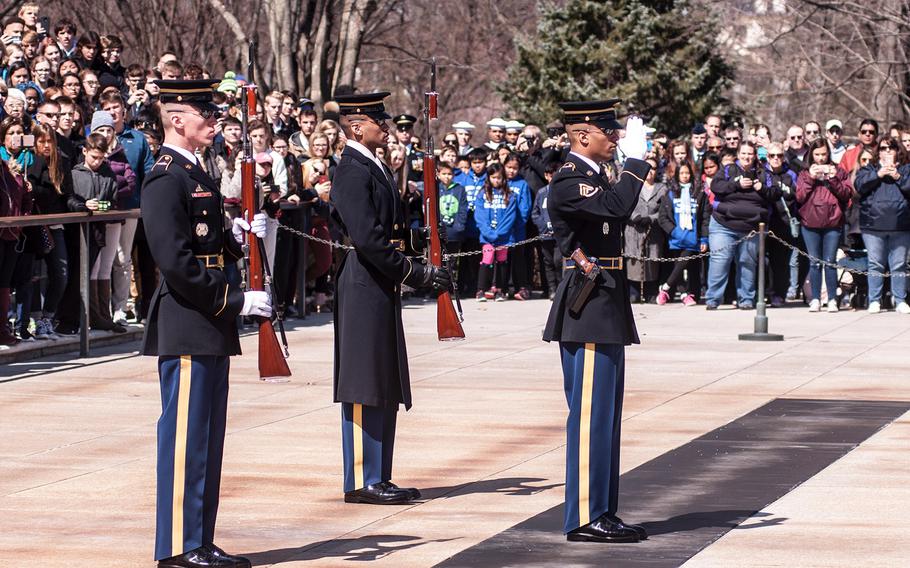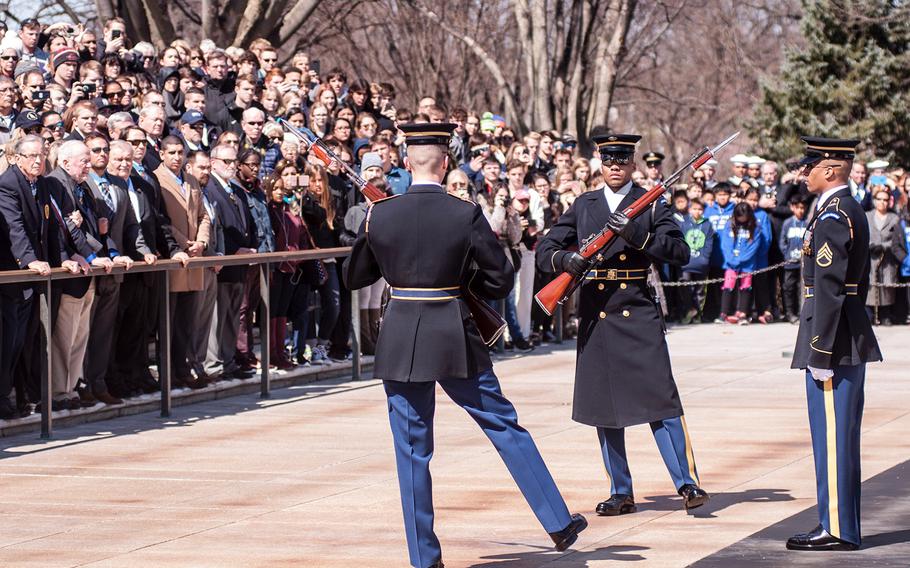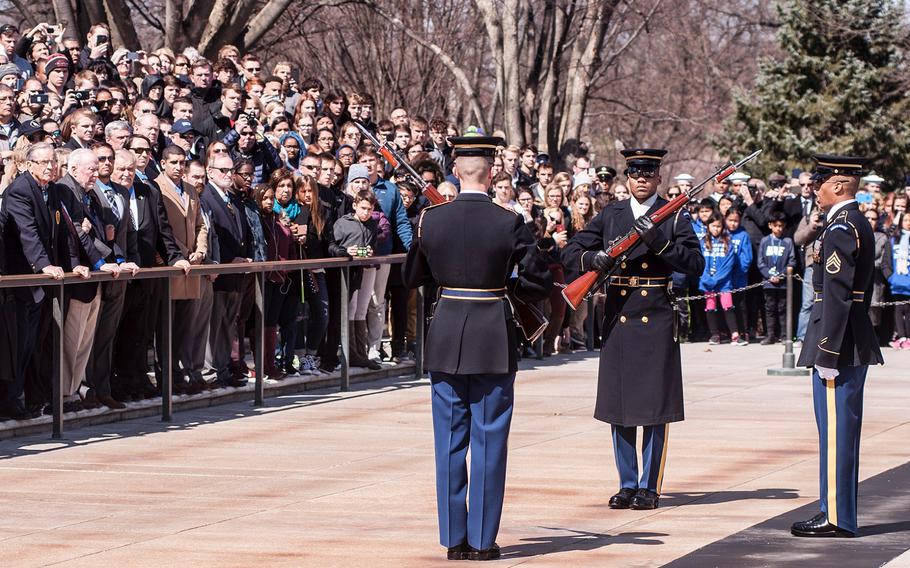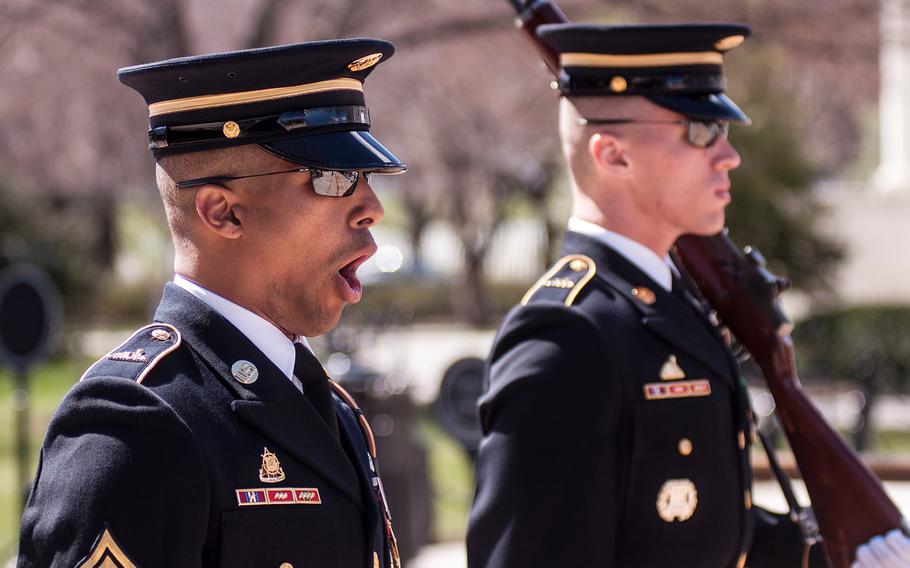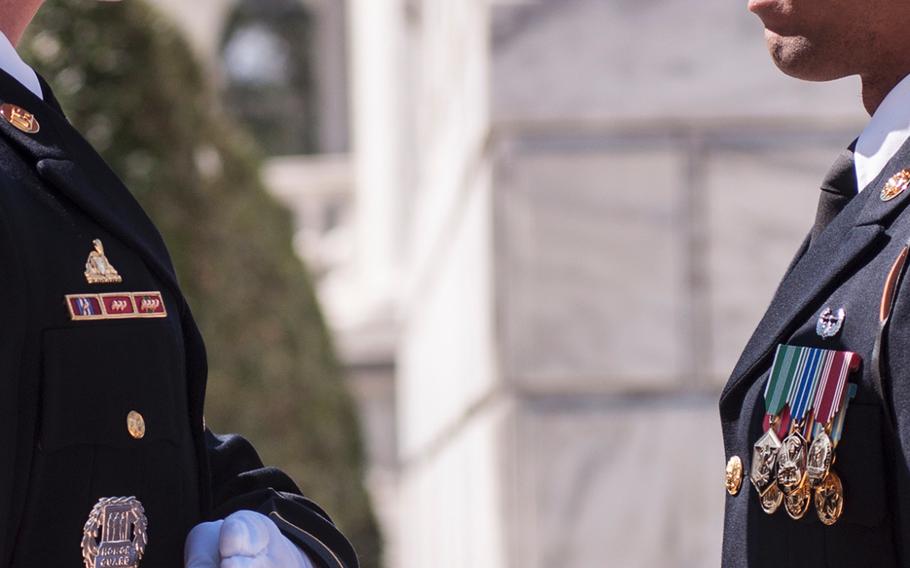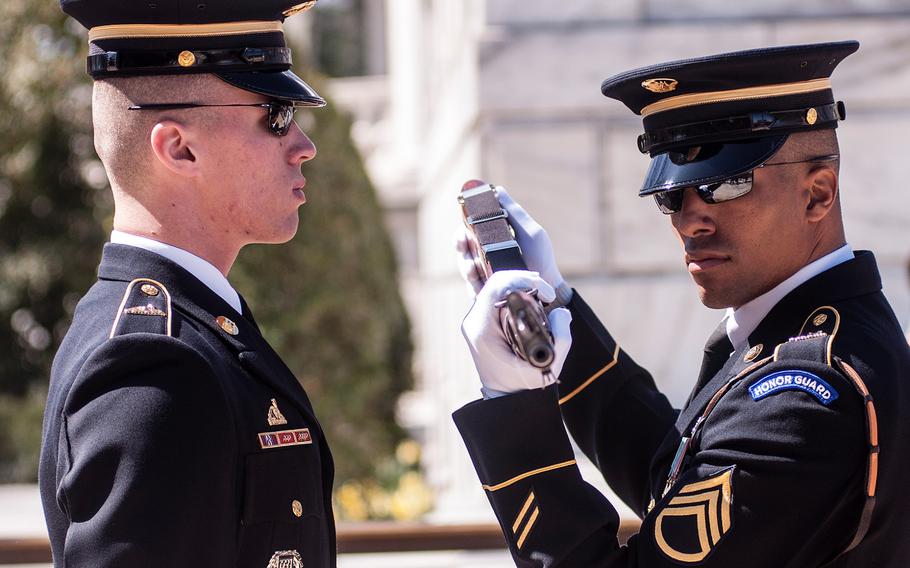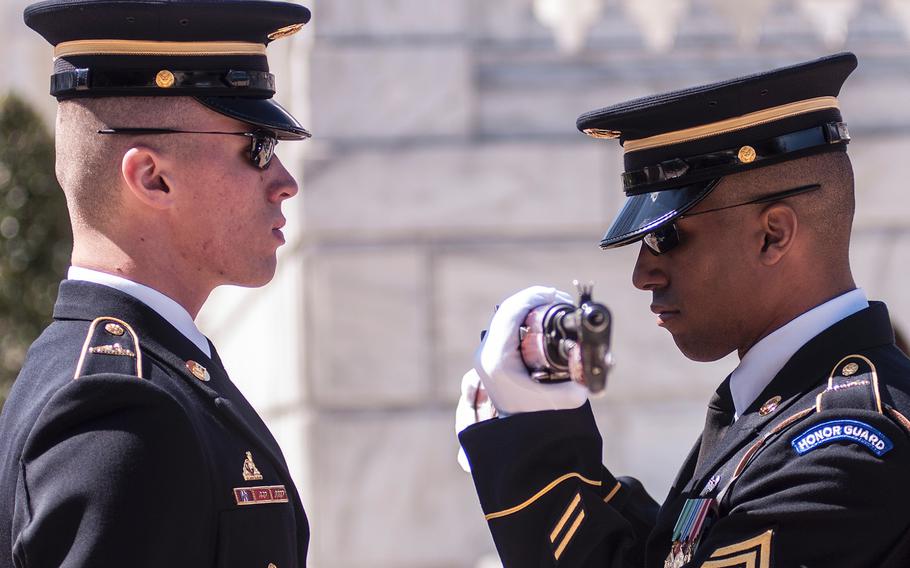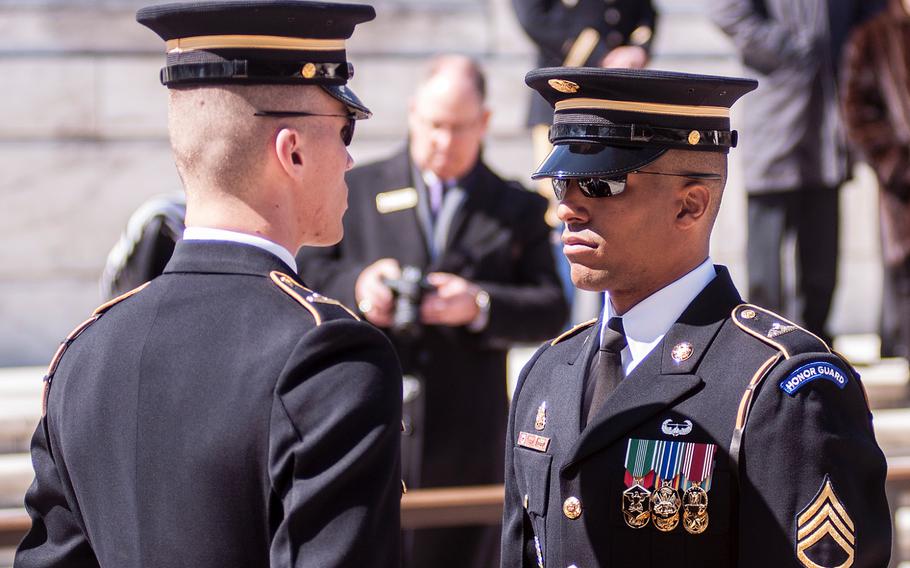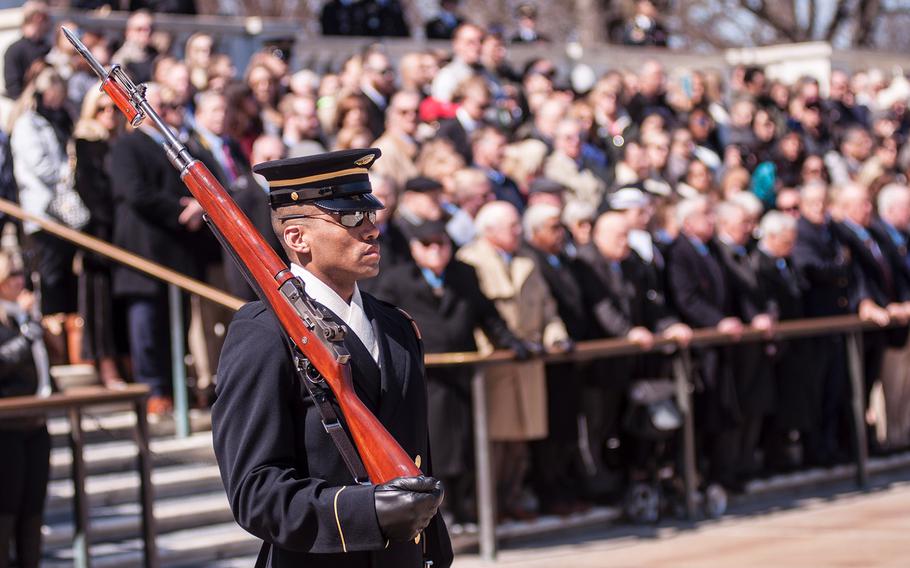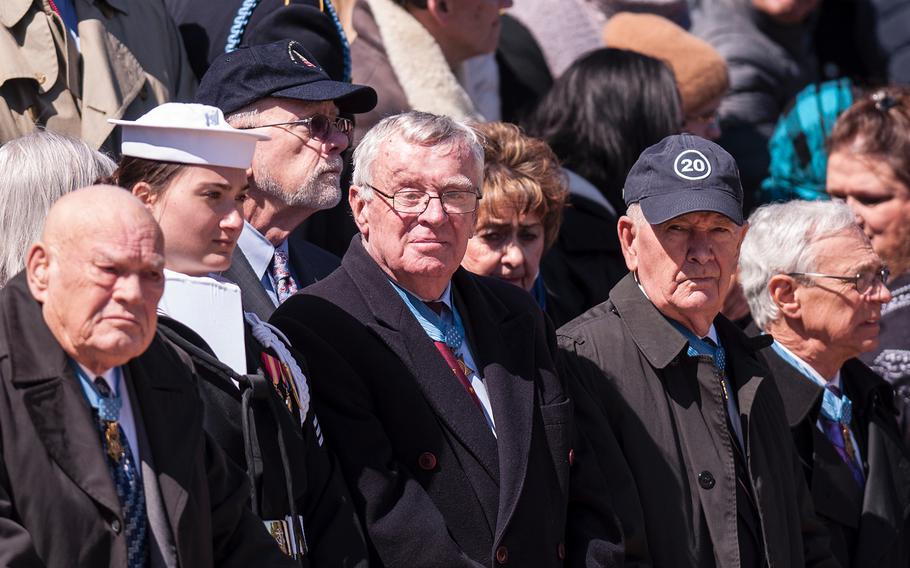 ARLINGTON, Va. — It's hallowed ground to many Americans — the resting place for those who have fought, sacrificed and died for their country.
On Friday, more than two dozen recipients of America's highest military award made their way to Arlington National Cemetery's Tomb of the Unknowns to pay tribute to those who have fallen in combat but have never been identified.
The Medal of Honor recipients were part of a larger crowd of onlookers who quietly and somberly watched as a lone sentinel "walked the mat" to safeguard the tomb.
At 2 p.m., the crowd watched for the much-anticipated changing-of the-guard ceremony, involving a precise inspection of the oncoming sentinel's uniform and weapon. The daily ritual demonstrates, in a dramatic fashion, what it means to serve ones country with dignity and honor.
A special wreath-laying ceremony followed to commemorate National Medal of Honor Day. Commemorative events for the day are typically observed on March 25, but because the date fell on a Sunday this year, observances were held two days early.
According to the Congressional Medal of Honor Society, there are 71 living recipients of the nation's highest military award. All of them know the sacrifices servicemembers make on the battlefield. And for those who were able to make it to Arlington, Friday's visit was just a small token of respect they offer to those serving in America's armed services.