Pentagon report: Senior Defense Department official sexually harassed female staffers
by
Caitlin M. Kenney
December 12, 2019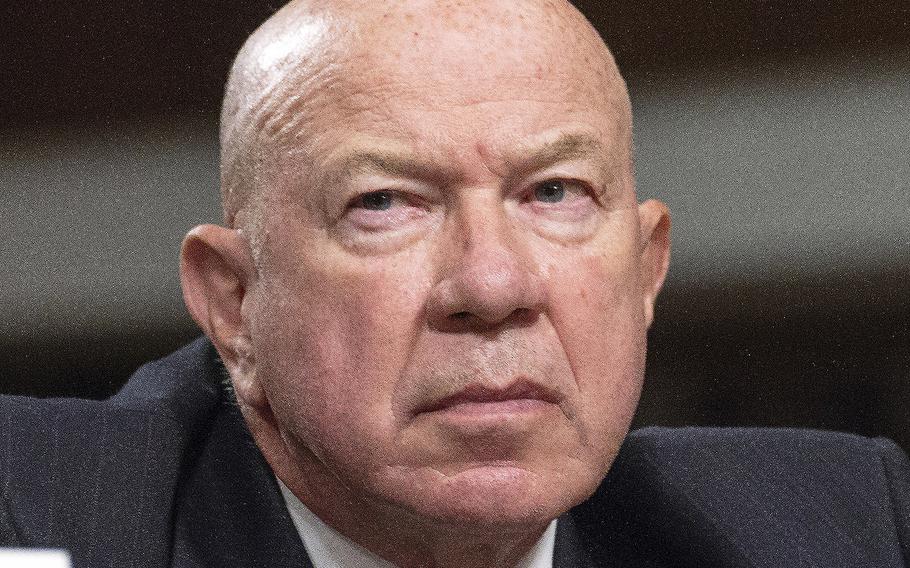 WASHINGTON — A Pentagon investigation has concluded a senior Defense Department official sexually harassed women on his staff, touching them and making sexual comments, according to an inspector general report released Thursday.
The inspector general received a complaint in early February accusing Guy Roberts, assistant secretary of defense for nuclear, chemical and biological defense programs, of sexually harassing a woman on his staff.
Before Roberts had assumed that position in November 2017, he had served in the Marine Corps as an infantry officer and judge advocate, according to the report. He also served as the DoD's acting deputy assistant secretary of defense for arms control and nonproliferation policy.
The investigation into the allegation of sexual harassment was initiated Feb. 22, and though Roberts resigned April 2, the inspector general continued the investigation until it was completed. Investigators interviewed Roberts and 18 witnesses, and reviewed 4,053 official emails and documents.
"We substantiated the allegations that Mr. Roberts engaged in a pattern of misconduct in which he sexually harassed women on his staff. Specifically, he frequently hugged them, touched them, and made sexual comments. In addition, he made jokes that many found inappropriate and offensive and which caused employees to feel uncomfortable," the report states.
The investigators found his comments to staff that were sexual in nature "created a hostile, intimidating and offensive work environment for women on the [nuclear, chemical and biological] staff."
Additionally, sexual comments and jokes that he made in public forums were "perceived by others as offensive. Additionally, his subordinates did at times tell him to stop. Some subordinates asked him not to repeat some of his comments; yet he still continued to make them," the report states.
The investigation found three women had been sexually harassed by Roberts, and they are referred to in the report as Employees 1, 2, and 3.
In the report, Roberts responded to the investigator's findings that it "was not his intent to sexually harass the female employees, and that the women did not tell him his behavior was inappropriate or made them uncomfortable. However, Employee 1 told Mr. Roberts on several occasions that his behavior and comments were unwelcomed and unacceptable."
Roberts told investigators that he disagreed with their conclusions that he sexually harassed and inappropriately touched employees.
"I am surprised and dismayed by the conclusions contained in the report; specifically, that I sexually harassed and inappropriately touched the three employees and others," Roberts is quoted in the report.
He did agree the jokes that he made "were inappropriate," the reports states.
kenney.caitlin@stripes.com Twitter: @caitlinmkenney