Pentagon official confirms military is considering sending more troops to the Middle East
by
Corey Dickstein
December 5, 2019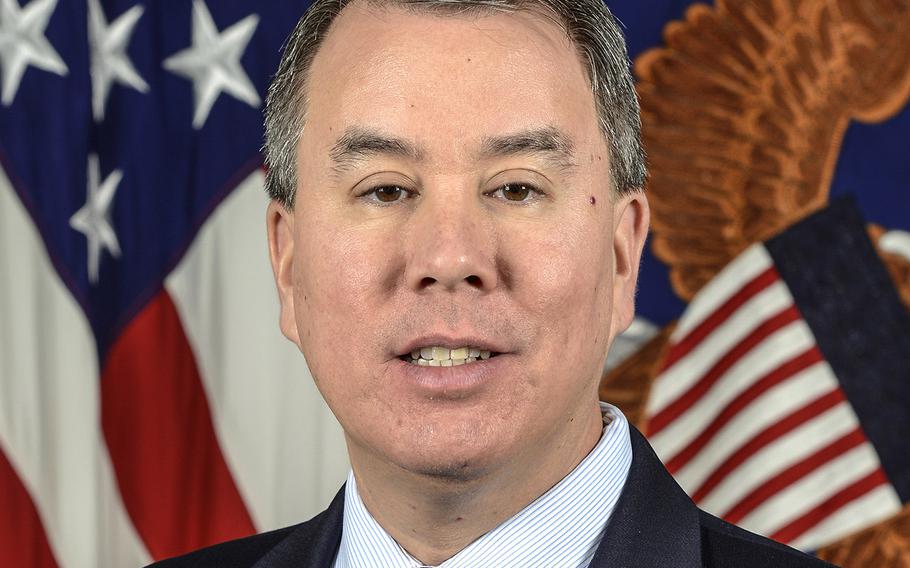 A top Defense Department official told lawmakers Thursday that more military forces could be sent to the Middle East as a check on Iran, after he and other Pentagon officials denied a news report that the increase could be as much as 14,000 new troops.
John Rood, the Pentagon's undersecretary for policy, told the Senate Armed Services Committee that Defense Secretary Mark Esper was evaluating "a threat situation" emanating from Iran, which could lead him to advise President Donald Trump to approve new deployments. Rood was under questioning from multiple senators following the Wednesday evening Wall Street Journal report that cited unnamed U.S. officials who said Trump could make a decision this month on sending those troops.
Rood initially called the Journal story an "erroneous item" during a hearing meant to analyze the Pentagon's 2018 National Defense Strategy, which aims to focus military efforts on near-peer threats such as Russia and China over counterterrorism options that have dominated defense policy for nearly two decades. Rood echoed an earlier denial by the Pentagon's press secretary Alyssa Farah, who tweeted the "reporting is wrong."
"The U.S. is not considering sending 14,000 additional troops to the Middle East," she wrote.
The Pentagon has deployed about 14,000 troops to the Middle East since May aimed at deterring Iranian aggression, following a series of attacks attributed to Iran on commercial shipping vessels and Saudi oil facilities. Those troops have largely included an aircraft carrier strike group, air defense troops, and fighter and bomber aircraft operators.
But Rood, under pressure later in the hearing from Republican Sens. Marsha Blackburn of Tennessee and Josh Hawley of Missouri, admitted top Pentagon officials have been discussing possible new deployments.
"We are evaluating a threat situation. If the secretary chooses to he can make a decision to deploy further troops," Rood told Blackburn, who questioned from where the new forces would come. "Based on what we are seeing [with Iran], it is possible that we would need to adjust our force posture, and I think that would be a prudent step depending on what we observe."
Rood promised to discuss the threat and potential new deployments in a classified setting. Hawley called on better transparency from the Pentagon on the issue.
"It would be helpful to hear from the secretary on this issue," Hawley said, questioning the need for even more troops in the Middle East. "I would like to hear from him today. I think some clarification is in order. I would like to have that in public."
Hours after the hearing, Farah issued a second statement that reiterated the Pentagon was not drafting plans that included a deployment of 14,000 troops to the Middle East. She also said Esper contacted Sen. Jim Inhofe, R-Okla., the committee chairman, to discuss the issue.
"Secretary Esper spoke to Chairman Inhofe this morning and reaffirmed that we are not considering sending 14,000 additional troops to the Middle East at this time," Farah said in the statement sent to reporters and posted to Twitter.
Rood defended the previous deployments, which built the American force posture to more than 3,000 in Saudi Arabia following the drone and cruise missiles strikes on critical oil infrastructure there in September. He said Iran had not conducted similar attacks since additional forces were sent to the Middle East.
"Our objective is to deter further Iranian aggression," he said, adding later: "I think they have done that."
Rood noted much of the U.S. forces that have been surged into the Middle East were naval, hinting more ships could be among the options for increasing troops there.
Adm. Michael Gilday, the chief of naval operations, said Thursday at a separate event that the Navy could "absolutely" surge multiple aircraft carriers into the Middle East if Trump wanted. The USS Harry S. Truman is currently on its way to the region, where it is expected to relieve the USS Abraham Lincoln, which was part of the initial May surge meant to protect American troops and interests in the Middle East from potential Iranian aggression reported by the intelligence community, Pentagon officials said at the time.
Stars and Stripes reporter Caitlin M. Kenney contributed to this report.
dickstein.corey@stripes.comTwitter: @CDicksteinDC