Pence's press secretary to move to the Pentagon, plans 'frequent briefings'
by
Corey Dickstein
August 14, 2019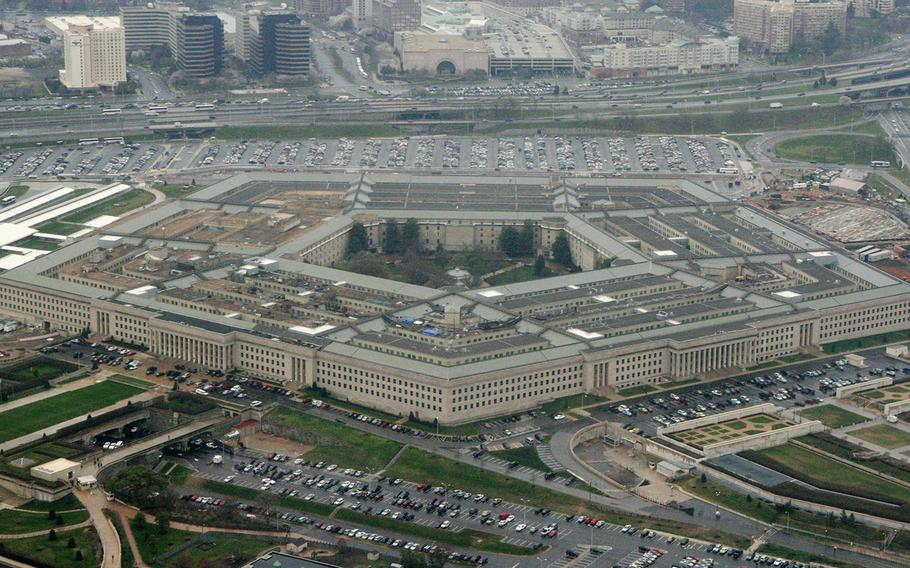 WASHINGTON — Vice President Mike Pence's press secretary, Alyssa Farah, will move across the Potomac River next month to take the same title at the Pentagon, she announced Tuesday on Twitter.
Farah, who has served about two years on Pence's staff at the White House, will become the Defense Department's press secretary in September, she said. Traditionally, that role has been responsible for on-camera briefings with reporters, though a top Pentagon spokesperson has not done so in more than a year.
"After 2 unforgettable years at the White House with the [vice president], I'm honored to head to [the Defense Department] to serve as press secretary on behalf of [Defense Secretary Mark Esper and] the men [and] women of our armed forces," Farah wrote on Twitter. "I look forward to joining the team helmed by [Chief Pentagon spokesman Jonathan Hoffman].
A Pentagon official confirmed plans now call for Farah to conduct on-camera briefings. She will report to Hoffman, the department's top communications official, who will continue the behind-the-scenes role that he has taken since joining Defense Department in May, said the official, who spoke on the condition of anonymity to discuss internal planning.
For the past six months, in addition to her role as Pence's press secretary, Farah has worked as his communications director. According to the Washington Post, which first reported her upcoming job change, she has served as a top adviser to the vice president, has a reputation as a professional and generally worked well with White House reporters.
Farah, 30, has also spent time on Capitol Hill, where she was previously the spokeswoman for the conservative House Freedom Caucus and worked as communications director for Rep. Mark Meadows, R-N.C.
Though the Pentagon has held rare on-camera briefings with top uniformed and civilian leaders on specific subjects during the last year, the last time a top Pentagon spokesperson appeared before reporters in the building's briefing room was May 31, 2018.
Dana White, the Defense Department's previous press secretary, who also served as the Pentagon's top communication's official, resigned from her job in December, saying via a statement that she was leaving alongside former Defense Secretary Jim Mattis, who resigned in protest over several of President Donald Trump's military decisions. At the time, White was also the subject of a Pentagon Inspector General inquiry into allegations made against her of disrespecting and misusing her subordinates. The probe, completed in June, substantiated charges that she misused her staff by ordering them to conduct her personal errands, but it did not substantiate allegations that she treated staffers disrespectfully.
White never explained why she failed to hold a traditional news briefing for the final seven months of her tenure.
Farah told the Post on Tuesday that she planned to "hold frequent briefings."
dickstein.corey@stripes.com Twitter: @CDicksteinDC