Parents of toddler poisoned at unlicensed day care in Army housing sue government for negligent oversight
by
Wyatt Olson
August 28, 2020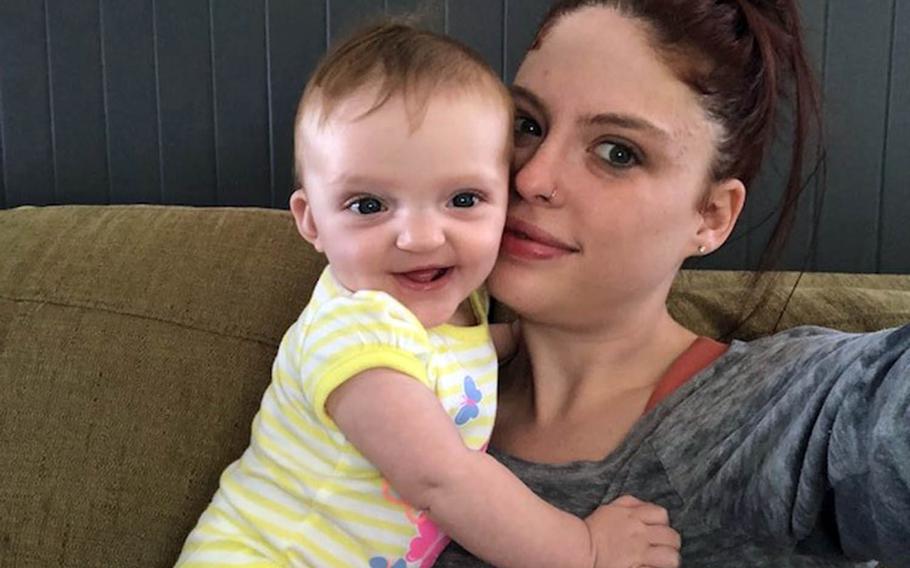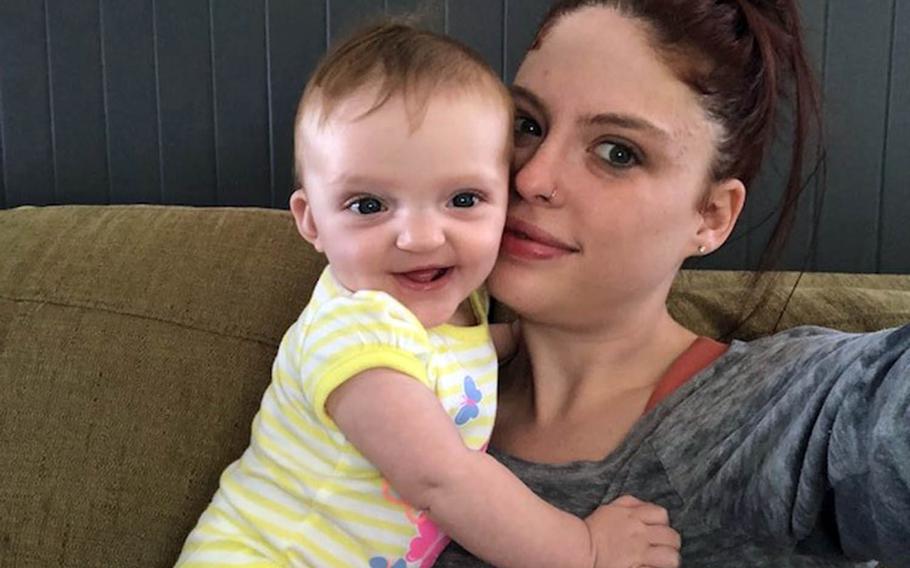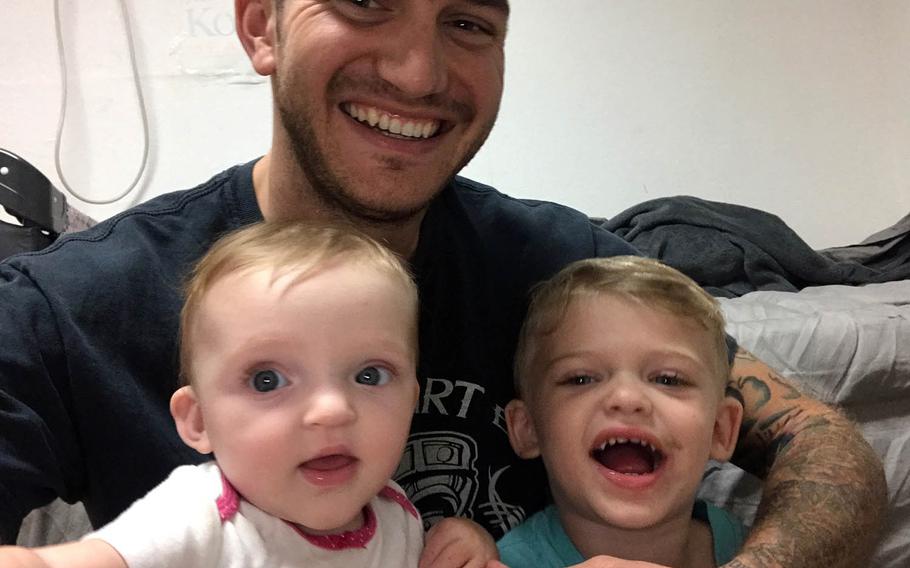 FORT SHAFTER, Hawaii — The parents of a 7-month-old girl who died last year at an unauthorized home day care in Army housing in Honolulu filed suit Wednesday alleging that negligence by active-duty military personnel and federal employees led to her death.
The lawsuit, filed in U.S. District Court of Hawaii, names the United States of America, Island Palm Communities and 10 as-yet unnamed individuals as defendants.
Abigail Lobisch died on Feb. 24, 2019, while staying overnight at the unlicensed day care at Aliamanu Military Reservation, Honolulu, operated by Dixie Denise Villa.
An autopsy determined Abigail's death was caused by a lethal amount of diphenhydramine, an over-the-counter medication that also goes by the brand name Benadryl. Her bloodstream contained roughly double the amount that has proven fatal in other infant deaths.
Villa has been charged with manslaughter and is awaiting trial while out on bail.
The Army has jurisdiction over Aliamanu, which lies on the western outskirt of Honolulu. Island Palm Communities is a private company that manages housing in partnership with the Army in Hawaii.
"Our civil lawsuit is directed against the United States for its failure to enforce safety rules," said Loretta Sheehan, the attorney representing Anna and James Lobisch. "At the end of the day, in our case it's irrelevant whether Ms. Villa or somebody else in that household poisoned Abigail. What matters is that a child care establishment was being run out of that household, exposing children to neglect and to danger, and Abigail was the one who finally paid the price."
The suit seeks an unspecified amount of compensation for "severe and devastating emotional distress" suffered by the Lobisches over their daughter's death.
"We just don't ever want something like this to happen again to anyone — to any child, to any parent," Anna Lobisch said during a phone interview Thursday. "I've said this before: We're never going to have closure from what happened. It's not going to bring Abi back, but we're hoping that justice will be served."
Army Garrison Hawaii on Thursday referred questions about the lawsuit to the Pentagon, but it was after hours in Washington, D.C.
Villa and her husband, Aaron Villa, a chief petty officer in the Navy, moved into their home at Aliamanu in late 2017 after he was transferred from Naval Air Station Whidbey Island in Washington, the lawsuit said.
The suit alleges that Villa operated an unauthorized home day care at the Whidbey neighborhood known as Maylor Point. In 2015, one of Aaron Villa's superiors ordered the chief petty officer to "shut it down," the lawsuit said.
Children at risk Soon after moving to Aliamanu, Denise Villa began operating an unauthorized day care, and a neighbor began seeing and hearing things that led her to believe children were being left unsupervised and at risk of hurting themselves.
The neighbor, Katie Camario — referred to only as "K.C." in the lawsuit — made numerous calls over months to staffers at Island Palm Communities, submitting photos and video of incidents in Villa's backyard.
In early January 2018, Camario saw a toddler crying in the backyard for about five minutes; no one tended to the child, the lawsuit said.
"On January 8, 2018, K.C. heard a child yelling: 'fire, fire!'" the lawsuit said. "She came to the window and saw a boy of about 4-5 years of age holding a long lighter. The boy was attempting to light a trampoline in the backyard on fire. K.C. saw a flame come out of the lighter."
Handed the lighter, another child put it in his mouth, the lawsuit said.
In this instance, Camario called the military police, who responded to the Villa home.
But the unauthorized day care continued to operate.
'Cease and desist' During a town hall meeting at Fort Shafter shortly after Abigail's death, Col. Thomas Barrett, then the commander of U.S. Army Garrison Hawaii, told the audience that the Army had issued two "cease and desist" orders to Villa in early 2018, but that she "had disregarded those orders," the lawsuit said.
"The government has a tremendous number of safety rules when it comes to providing child care on base," Sheehan said. "Child care providers are required to go through rigorous background checks, interviews, references. They have to go through training. They are subject to unannounced inspections. They are subject to recall training. So there's quite a safety net there when it comes to child care on base."
But in this case, government officials apparently did not follow those safety rules.
"Nothing was ever enforced," Sheehan said. "Nobody was ever barred from base. Military housing was never taken away. There was never a refusal to renew their lease. The government appeared to simply wag its finger at Ms. Villa and didn't shut her down, and the failure to shut her down as a child care provider led to the death of Abigail Lobisch."
olson.wyatt@stripes.com Twitter: @WyattWOlson