Online sales boom for US military exchange stores amid coronavirus restrictions
by
Christian Lopez Seth Robson
April 29, 2020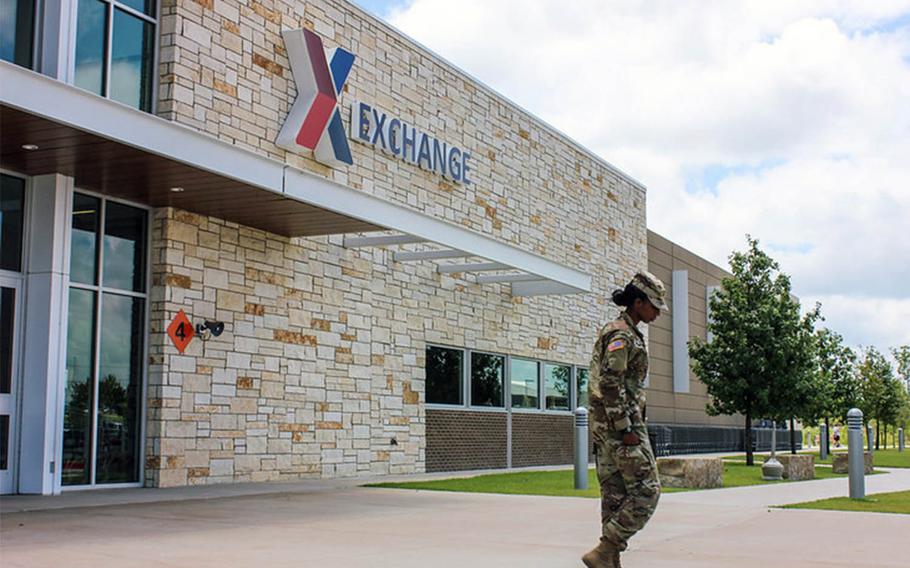 Stars and Stripes is making stories on the coronavirus pandemic available free of charge. See other free reports here. Sign up for our daily coronavirus newsletter here. Please support our journalism with a subscription.
YOKOTA AIR BASE, Japan — Military exchange stores at U.S. bases worldwide have reported a surge in online sales as troops and their families hunker down to help curb the coronavirus' spread.
"April's [online] sales are currently 157% higher than this time last year," Army and Air Force Exchange Service spokesman Chris Ward said in an email Tuesday.
March sales at AAFES' shopmyexchange.com website finished 72.8% higher than a year ago, he said.
The Navy Exchange also reported a leap in online sales.
"Overall, online NEX retail sales are +64.2% for the month of April and +35.2% year-to-date," Navy Exchange Service Command spokeswoman Courtney Williams said in an email Friday.
Erica Lynn, a cashier at the exchange at Yokosuka Naval Base, Japan, said Tuesday that staff are handing customers flyers advertising online sales.
"The most common object that I've noticed being purchased online would be baby-related products," she said.
However, Lynn said plenty of shoppers are still coming into the store.
"I've only had one customer who was worried about me touching things while I checked out his items due to COVID," she said, referring to the disease caused by the coronavirus.
Air Force spouse Megan Smeaton, 41, of Wheaton, Ill., who was shopping Wednesday at the Yokota exchange in western Tokyo, said she's bought books and kid's clothes online recently but that she's too busy helping them with "e-learning" to browse much.
Wheaton said she's checked out AAFES' online store but prefers coming into a brick-and-mortar shop for essential items such as toiletries and deodorant.
"I buy diapers and some essential items online to make sure I am able to get it, in case it goes out of stock," said Navy spouse Chisaki Johnson, who was shopping at the Yokosuka exchange Tuesday.
Another Yokosuka customer, Petty Officer 2nd Class Anthony Clemmons, said he's not a big online shopper.
"In my experience I wouldn't say it's harder to go shopping here, but it for sure takes longer since we are all distancing in line," he said. "If I was to shop online, I'd probably get meat or toiletries if those are options."
robson.seth@stripes.com Twitter: @SethRobson1
lopez.christian@stripes.com Twitter: @CLopez_Stripes