On Memorial Day, a reminder of the sacrifices that resulted in 'liberty over tyranny'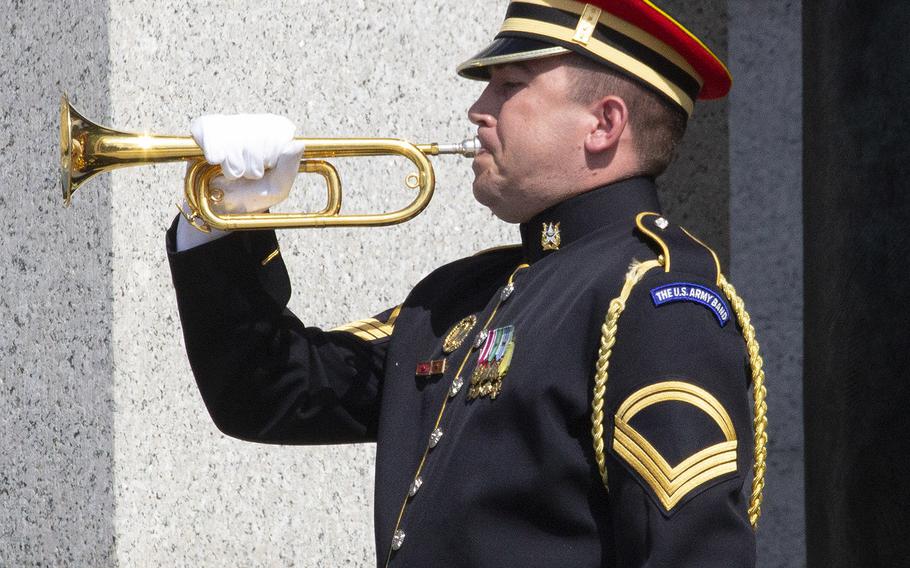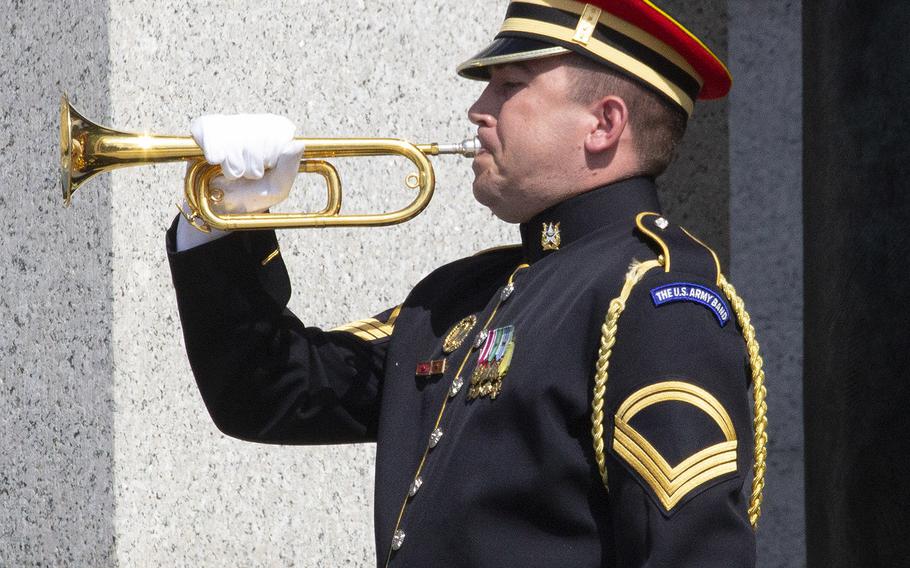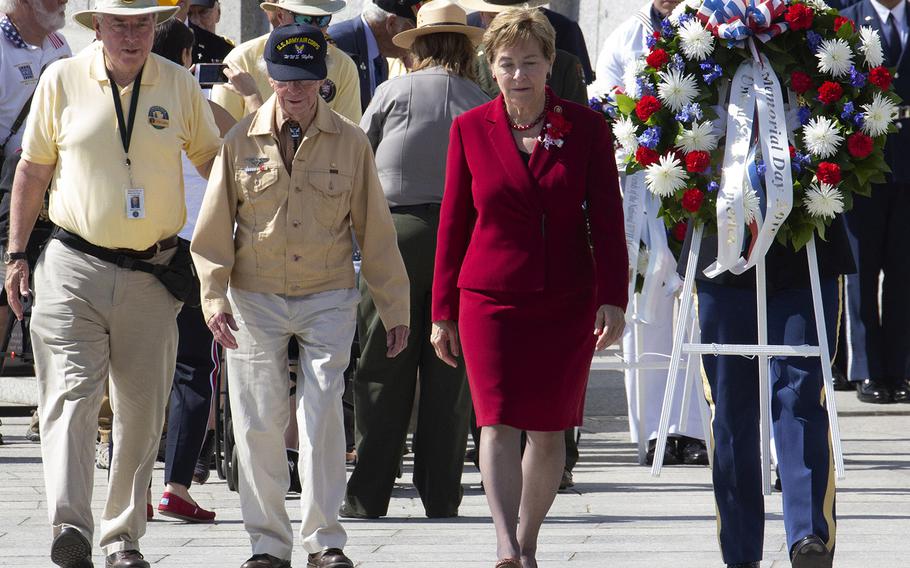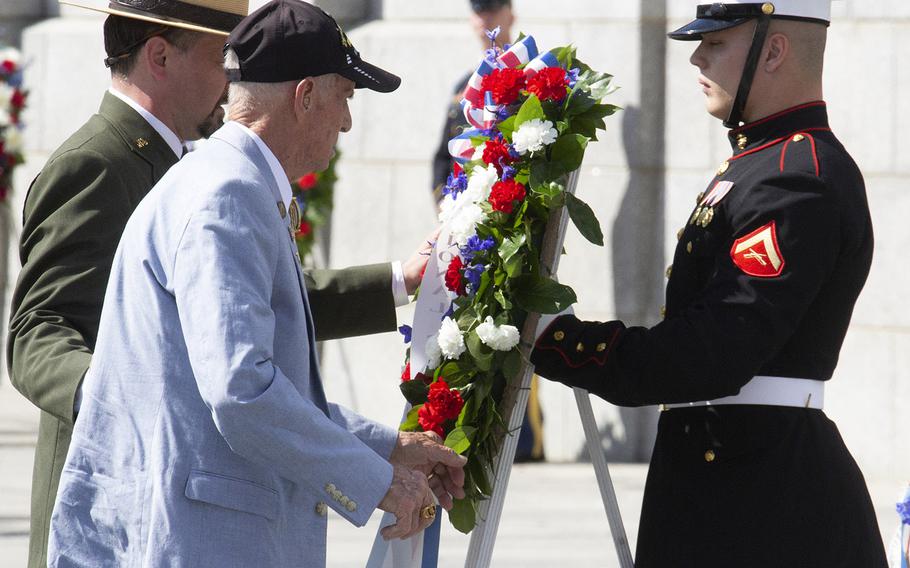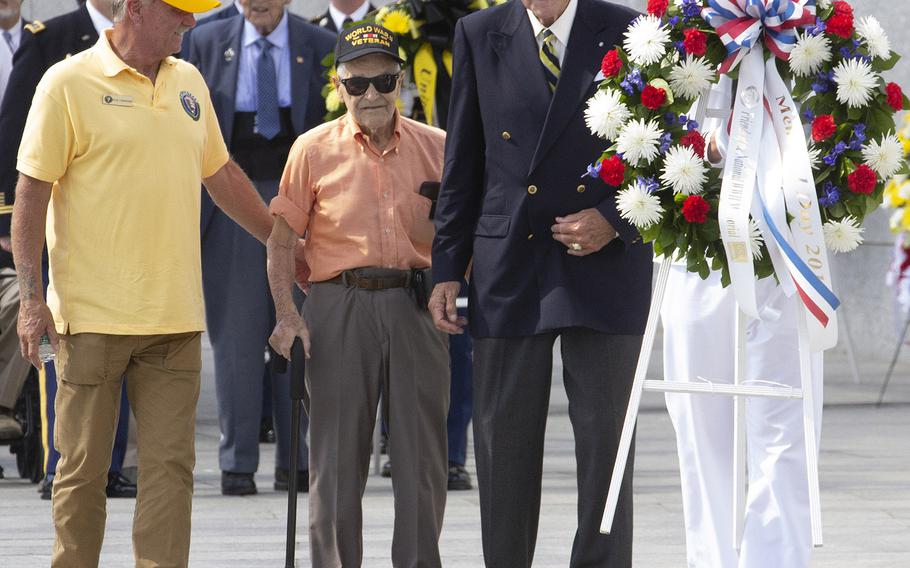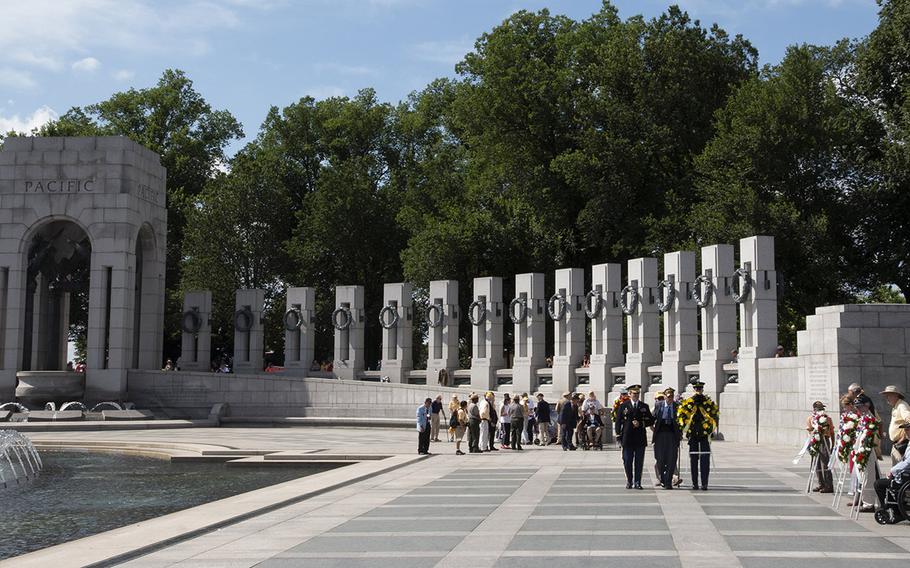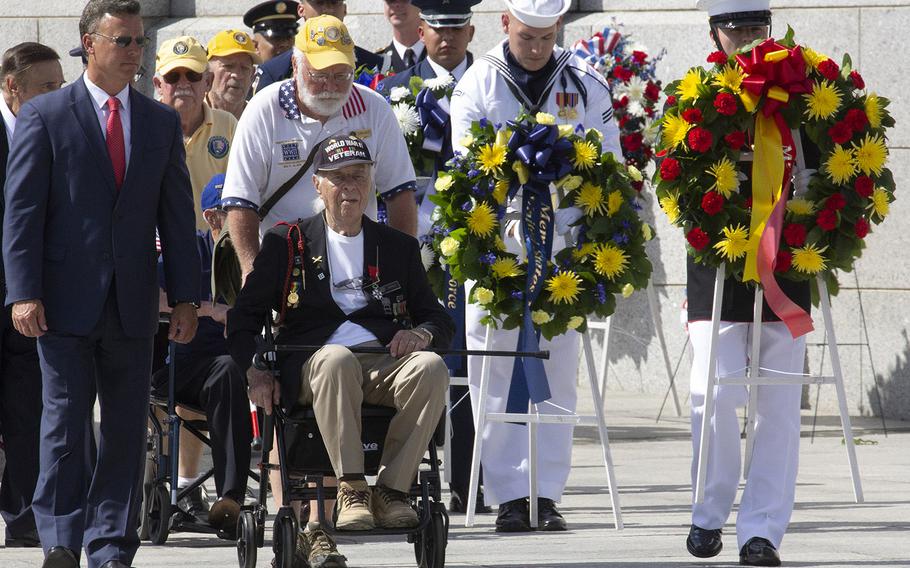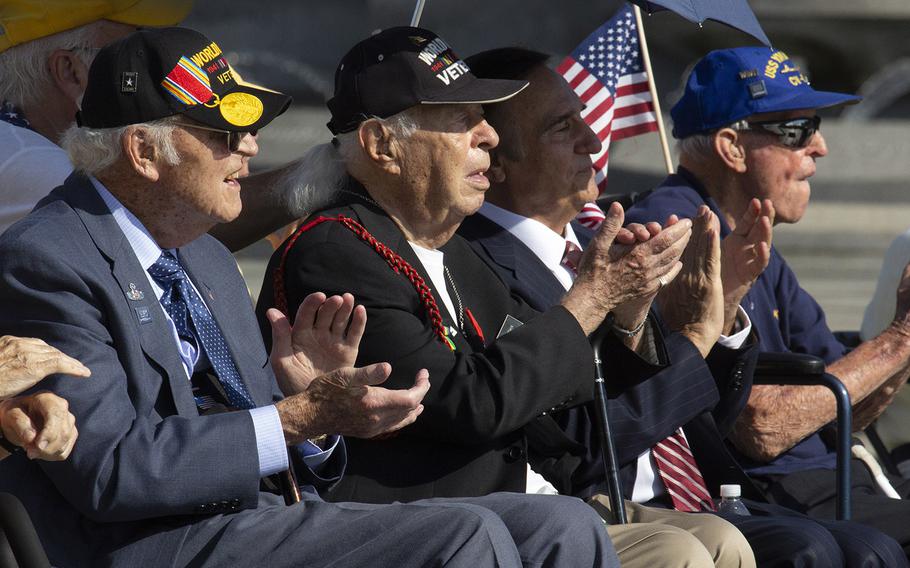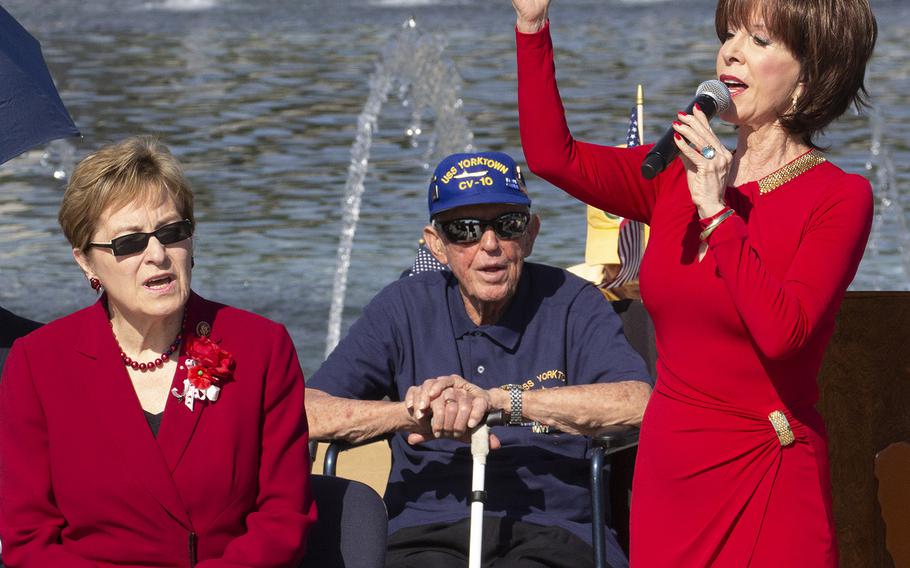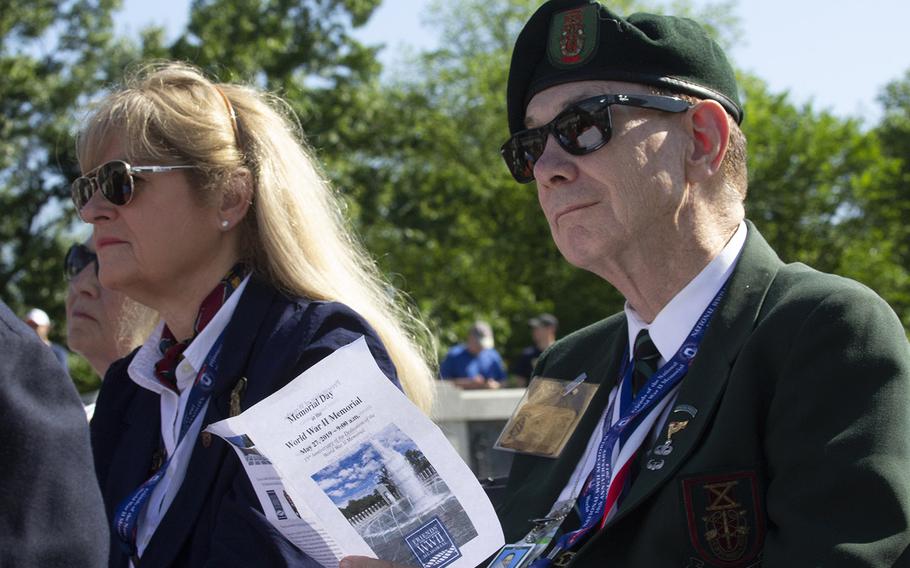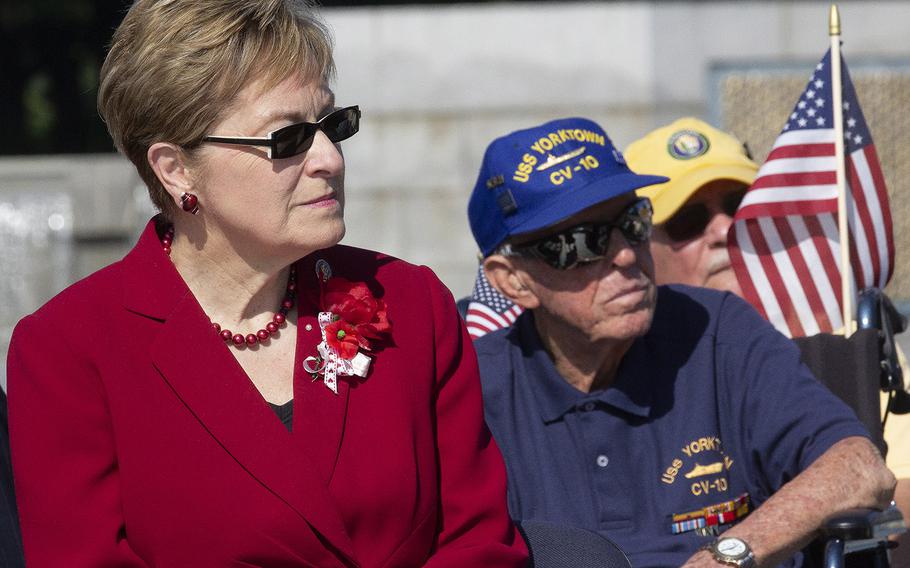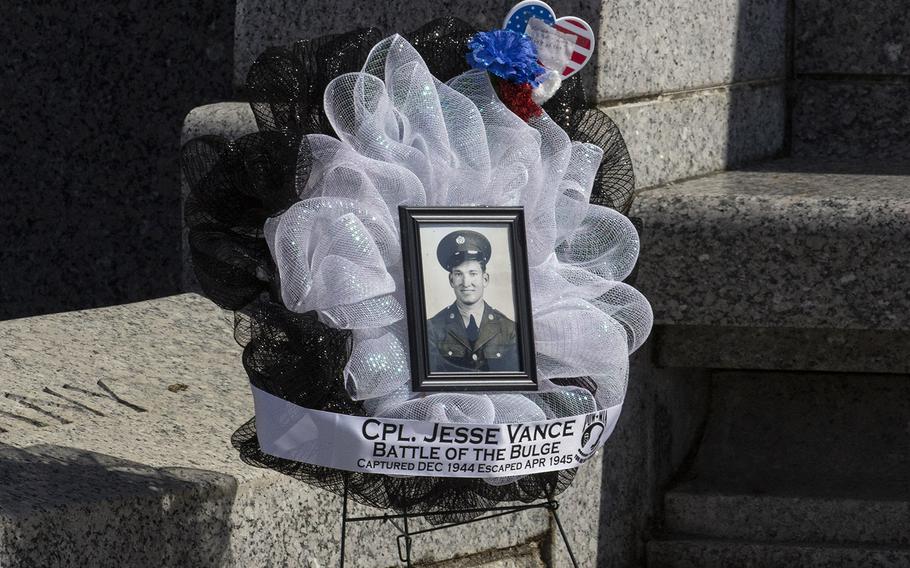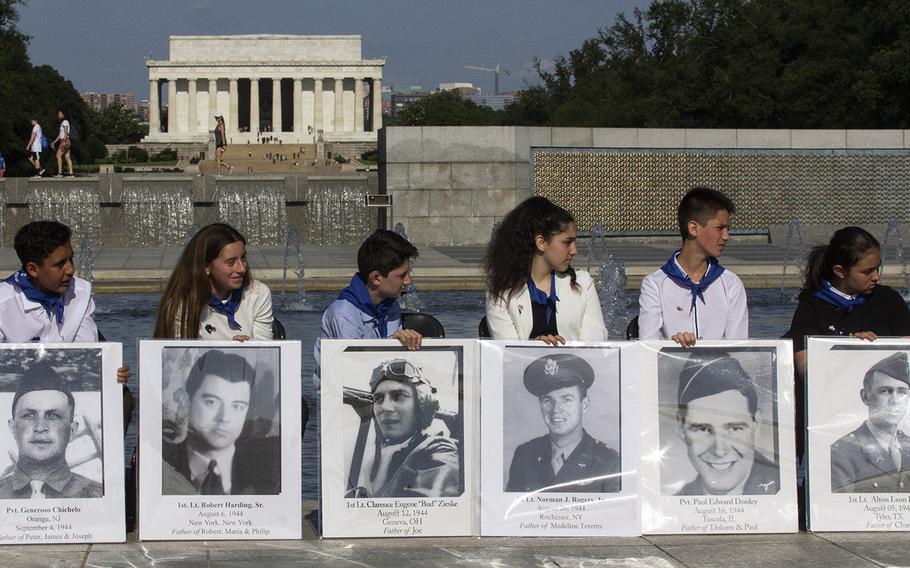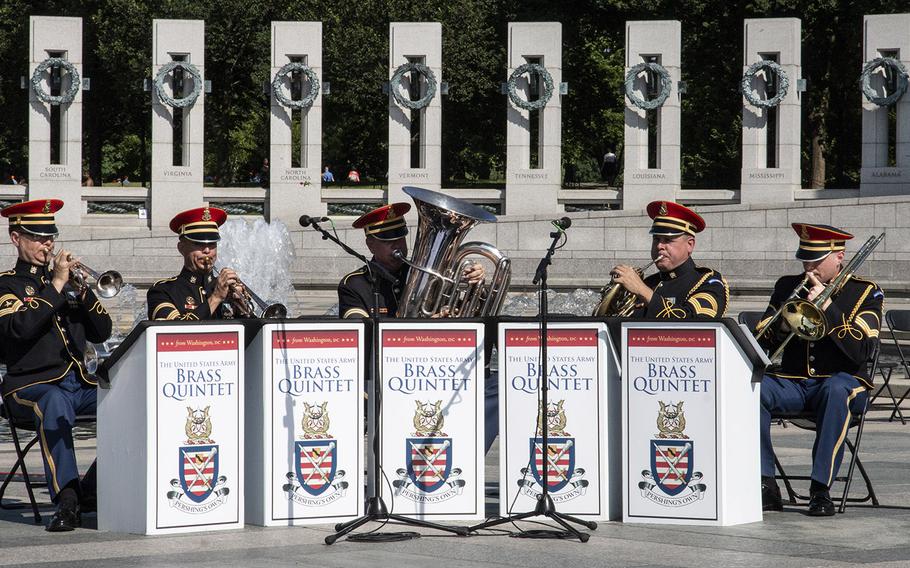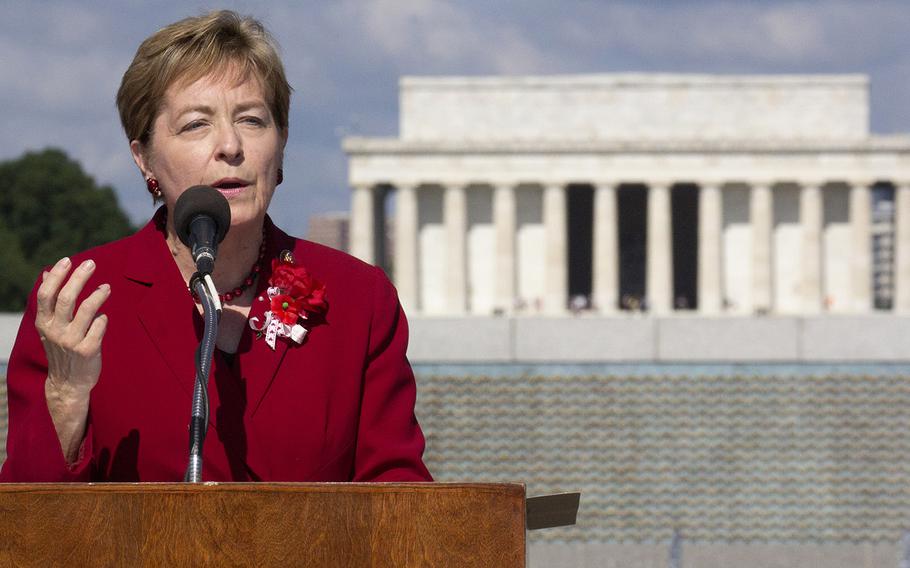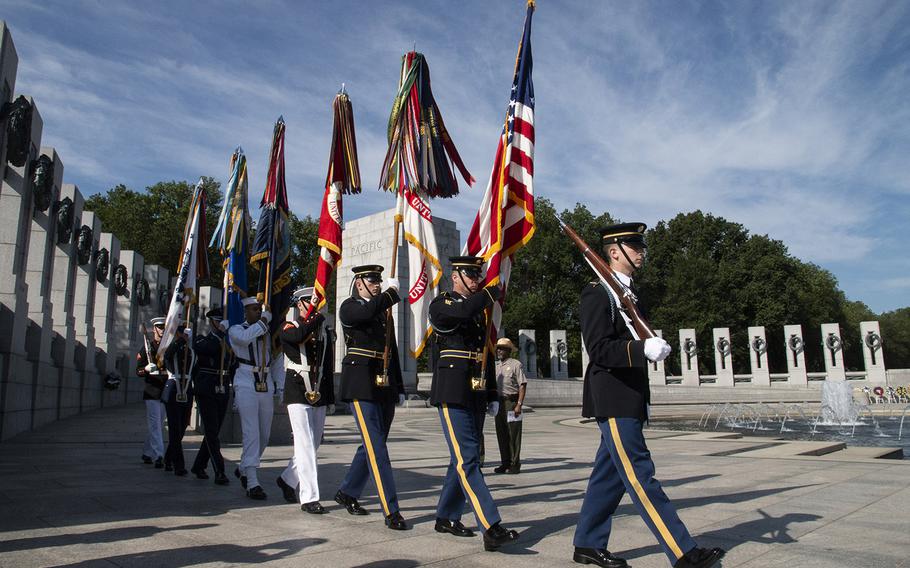 WASHINGTON — The World War II veterans and others who visited the National World War II Memorial Monday morning for the traditional Memorial Day ceremony were reminded by one of the key figures in the memorial's creation that the "overwhelming genius and valor" of what has become known as the Greatest Generation "achieved a profound victory of liberty over tyranny for our modern world."
"Since its dedication in 2004, over 65 million visitors have journeyed here to honor and bear witness to their vast courage," said Rep. Marcy Kaptur, D-Ohio. "This outpouring of affection is a deserved tribute. Yes, those American men and women we honor here set forth across the world's oceans or served on our homefront in total war mobilization to defend liberty and its inherent truths that all people are created equal, that they are endowed by their creator with certain inalienable rights, that among these are life, liberty and the pursuit of happiness, in the face of profound evil. They prevailed, for us and for generations to come."
Kaptur, who sponsored the legislation in the 1990s that led to the memorial's opening 15 years ago, noted that "since America's founding, over 1,300,000 Americans have sacrificed their lives in service to our nation. Another 1,500,000 wounded have given to us. These are overwhelming figures to contemplate. We bow low before them. This Memorial Day, and every Memorial Day, honors them."
Kaptur spoke of the distinction between freedom and liberty, saying that the two "hold distinctly different meanings. Freedom is the condition of being free, not under the control of another. But liberty is the deeper condition of having been free from a repression. A dictatorial regime, or starvation, or poverty, or disease, or forced evacuation, or war. Those who have been liberated have overcome some form of human debasement or degradation.
"America's very being was created to liberate people. Today most of our citizenry has been born into freedom. Historically we are the undeserving, intergenerational benefactors of heroic selflessness. Surely, history will ask us and each succeeding generation, 'what have we done for liberty, to measure up to the nobility of those who gave us our freedom?'"
Kaptur said those who fought in World War II "did it to prove to the world that liberty belongs to everyone."