Obama to announce details of financial rules to protect troops
by
Heath Druzin
July 21, 2015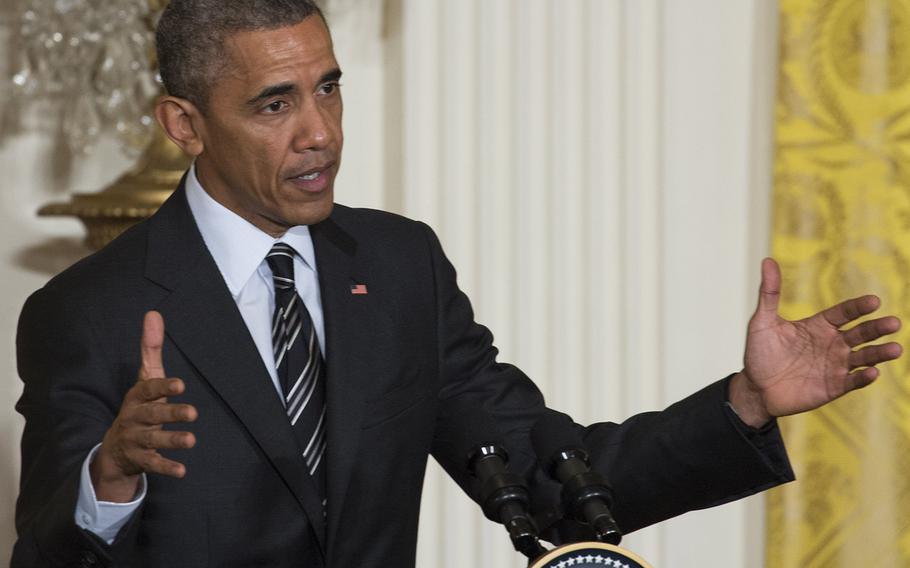 PITTSBURGH — During a speech at the Veterans of Foreign Wars conference Tuesday, President Barack Obama will announce changes in consumer protections rules meant to keep predatory lenders from taking advantage of troops.
The Military Lending Act was passed in 2006 to tighten rules on payday loans and similar short-term loan operations that often pop up near U.S. military installations. But loopholes allowed many businesses to continue charging rates that sometimes topped 400 percent, according to White House and Defense officials.
"We know this is a serious problem in the field," Brad Carson, acting undersecretary of defense for personnel and readiness at the Department of Defense, said during a media call ahead of Obama's speech.
The new rules are meant to cap interest rates on loans to U.S. troops at 36 percent without exception, a move that officials said is not only good for troops, but important for the readiness of the American military. Officials said that troops take out short-term loans at twice the rate of other Americans, and that commanders say financial problems caused by cycles of debt have caused some troops to leave the service and made others less effective.
Companies that take advantage of troops also threaten the country's security, Holly Petraeus, assistant director for the Consumer Financial Protection Bureau's Office of Servicemember Affairs, said during the media call.
"If it's charging outrageous rates, it's hurting servicemembers and their families and by extenstion our nation's defense," she said.
In addition to the consumer protection rules, Obama will discuss the Iran nuclear deal and the ongoing VA crisis, White House officials said.
druzin.heath@stripes.com Twitter: @Druzin_Stripes