Obama on 9/11: 'There is nothing we Americans cannot overcome'
---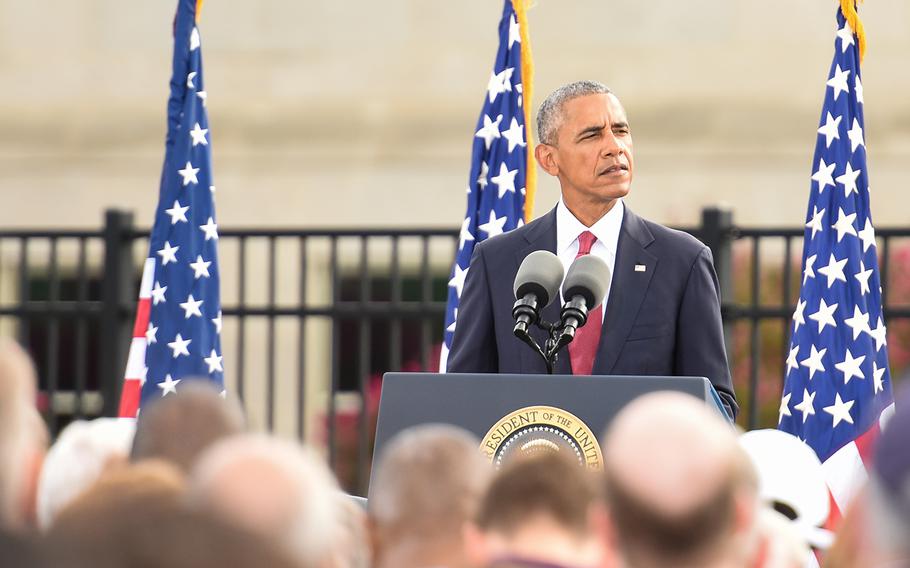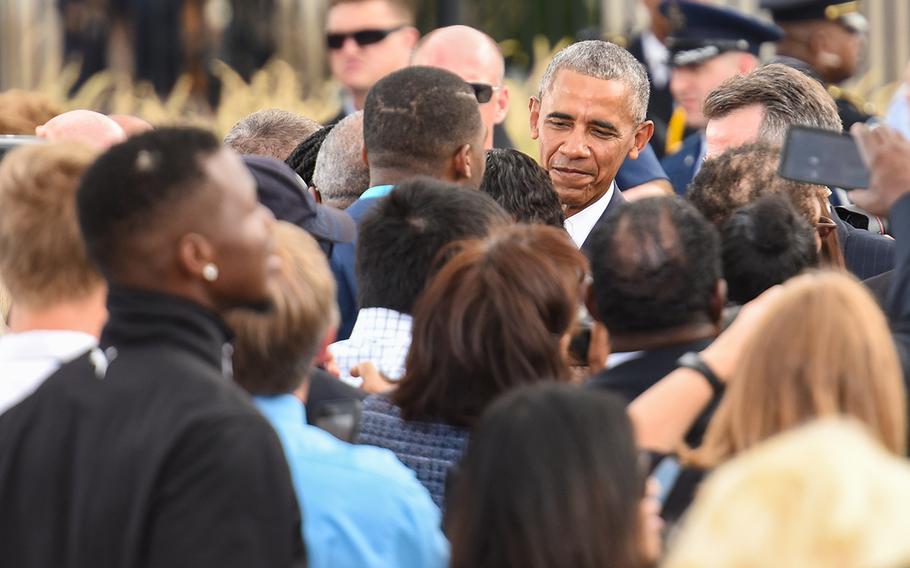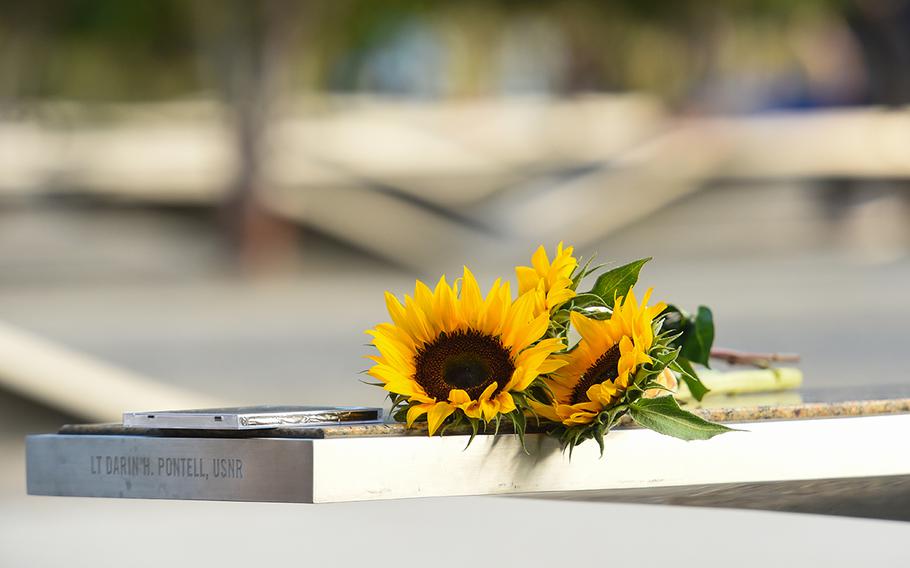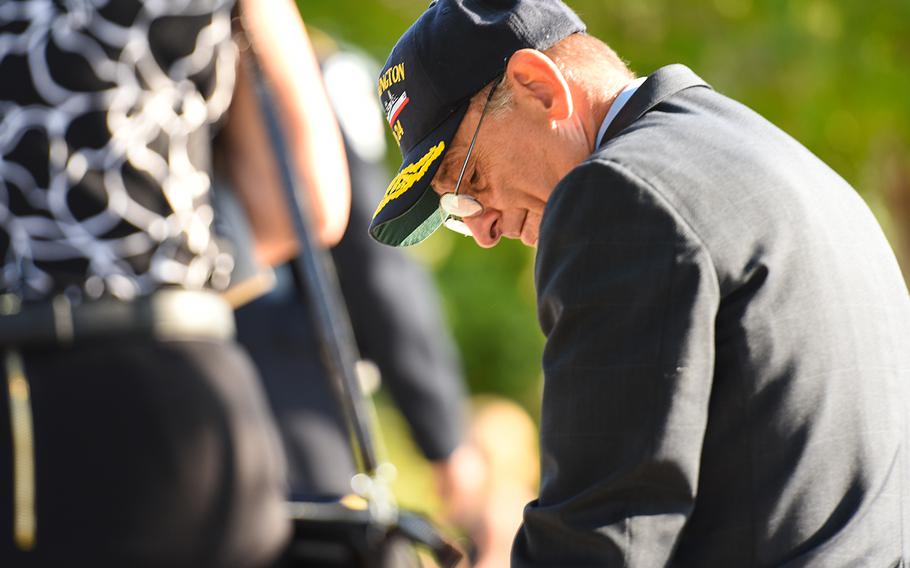 WASHINGTON — President Barack Obama on Sunday morning stood solemnly in the spot where 15 years earlier terrorists flew a hijacked commercial airliner into one of the nation's most iconic buildings that symbolize American power.
In the shadow of the Pentagon's western-most side, the president joined a small crowd of survivors of the attack on the Defense Department's headquarters and the family members of others who died Sept. 11, 2001. He delivered a message of hope and continued perseverance on the anniversary of one of the nation's darkest days.
"We remember and we will never forget the 3,000 beautiful lives taken from us, including 184 men, women and children here," Obama said on his final Sept. 11 as commander in chief. "You — the survivors and families of 9/11 — your steadfast love and faithfulness has been an inspiration to me and to our entire country. Together there is nothing we Americans cannot overcome."
The attacks 15 years ago at the World Trade Center in New York, at the Pentagon and in a Pennsylvania field inspired a generation of Americans to dedicate their lives to serving the nation, in uniform and out.
The president thanked the "extraordinary" individuals who have joined the military that has dealt "devastating blows to al-Qaida," the Navy SEALs who "made sure justice was finally" brought to Osama bin Laden and the more than 5,000 servicemembers who have died on battlefields in Iraq and Afghanistan since the 9/11 attacks.
The terrorism threat has evolved in the 15 years since the attacks, Obama said. He spoke of the "unspeakable violence" that has occurred in recent years across the country in Boston, San Bernardino in California and Orlando, vowing groups such as al-Qaida and the Islamic State group will "never be able to defeat a nation as strong as America."
The nation is strong because of those Americans who have made the ultimate sacrifice, said Marine Gen. Joseph Dunford, the chairman of the Joint Chiefs of Staff. The nation's top general asked servicemembers to remember the reason their fallen brothers and sisters served — because of their belief in the United States of America.
"We serve because of our belief in high ideals, and we serve to protect our families, friends, and fellow citizens," Dunford said.
After a moment of silence and the laying of a memorial wreath at the Pentagon's 9/11 memorial, Obama, Dunford and Defense Secretary Ash Carter walked into the crowd to shake hands and speak briefly with survivors and family members.
"We know that we can never fully know how you feel on this solemn day, as you return to this place," Carter said. "But we do know – we fully know – what your loved one's sacrifice means to our department and to our country, and what your resolve means to all of us as we come to work each day to continue the mission your fallen loved ones summon us to. Your example makes us stronger, and for that we thank you."
dickstein.corey@stripes.com Twitter: @CDicksteinDC
---
---
---
---