Obama makes it official: Flags at half-staff for Chattanooga victims
by
Travis J. Tritten
July 21, 2015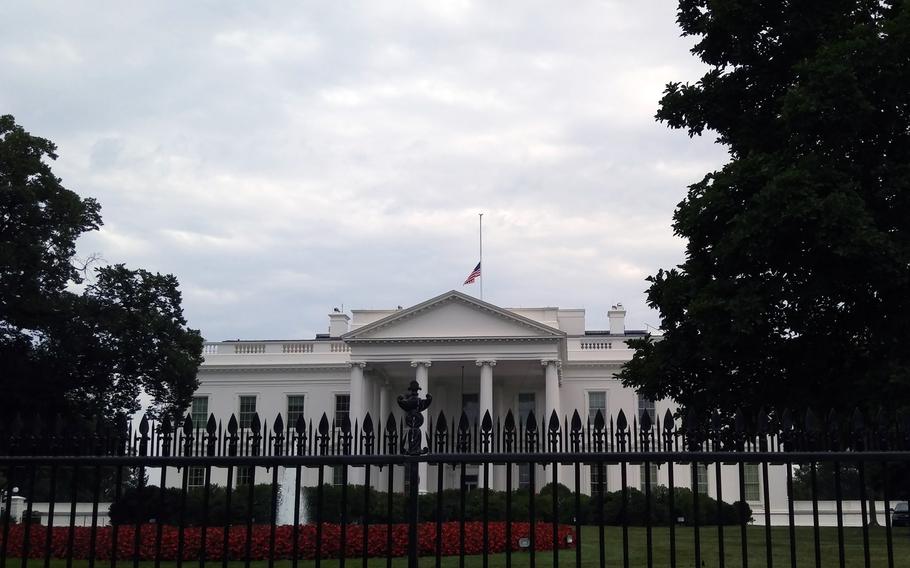 WASHINGTON — President Barack Obama on Tuesday ordered flags across the country to be flown at half-staff for the victims of the Chattanooga shooting after mounting public pressure.
The presidential proclamation issued by the White House calls for all flags on public grounds and military bases to be lowered until sunset Saturday.
The White House drew public criticism over the weekend for not ordering flags at half-staff in honor of the five servicemembers killed Thursday by Tennessee gunman Mohammad Youssef Abdulazeez. By Tuesday, House Speaker Rep. John Boehner, R-Ohio, had ordered Capitol flags down, and lawmakers were calling for Obama to issue the order.
"Our thoughts and prayers as a nation are with the servicemembers killed last week in Chattanooga. We honor their service," Obama wrote in the proclamation. "We offer our gratitude to the police officers and first responders who stopped the rampage and saved lives."
The president had issued similar presidential proclamations after other mass shootings, including attacks at the Washington Navy Yard, Fort Hood in Texas and Sandy Hook Elementary in Connecticut.
Beginning with Tennessee on Friday, governors in some states issued orders to lower flags. But the White House gave no explanation on Monday when questioned about the lack of a proclamation.
Spokesman Josh Earnest said Obama offered condolences last week and suggested he might mention the shooting during an address to veterans in Pennsylvania on Tuesday.
Boehner ordered the flags down on Capitol Hill hours before the White House announcement and said the House would also hold a moment of silence for the victims.
"Last week, five brave service members were murdered in a terror attack in Chattanooga, Tennessee," he said in a released statement. "Out of respect for their courageous service and sacrifice to our nation, flags at the U.S. Capitol are being lowered to half-staff."
Rep. Mac Thornberry, R-Texas, chairman of the Armed Services Committee, lauded the move Tuesday morning and said it should be an example to Obama.
Boehner "follows the governors of Tennessee and other states who are doing the right thing to honor those casualties," Thornberry said in a statement. "The president should follow suit and order flags flown at half-staff across the country, and he should do so immediately."
tritten.travis@stripes.com Twitter: @Travis_Tritten