Number of activated National Guardsmen assisting coronavirus response doubles, could reach 1,000 by the weekend
---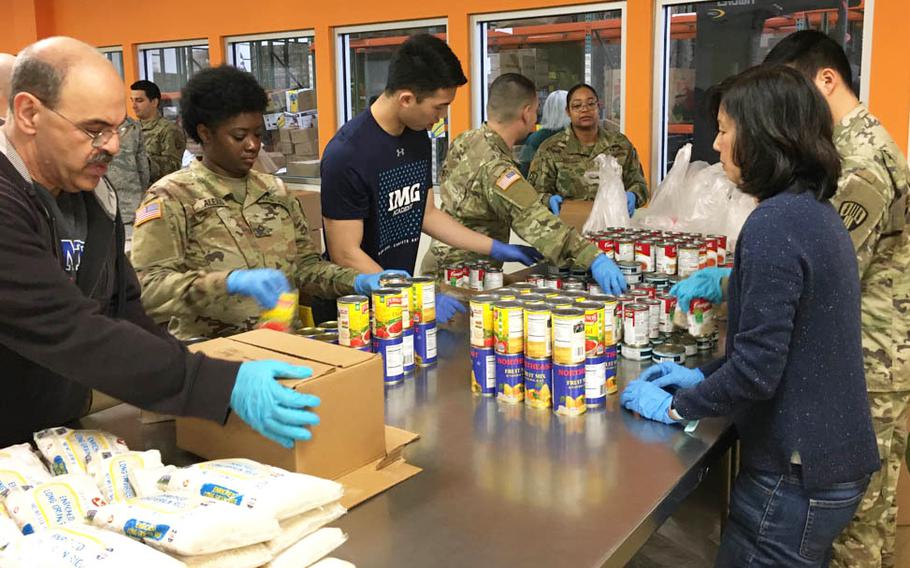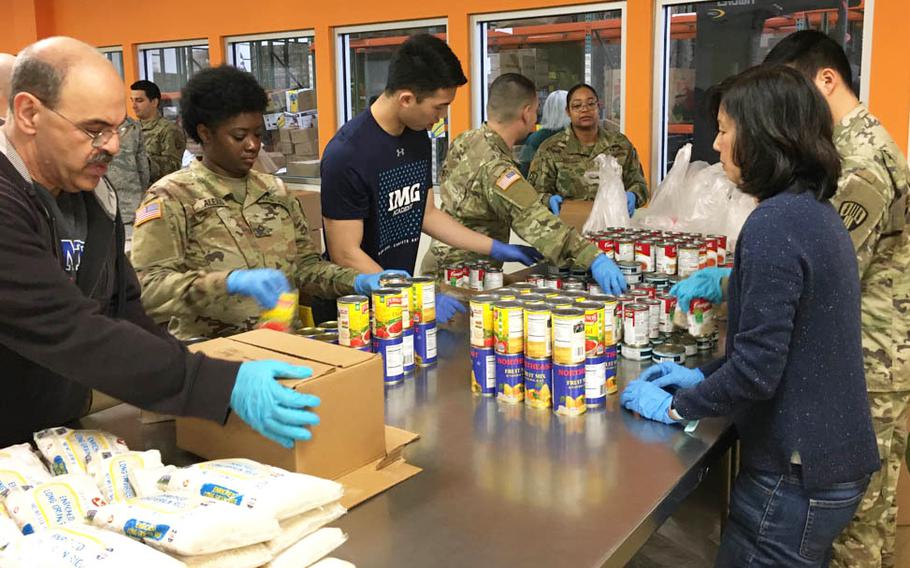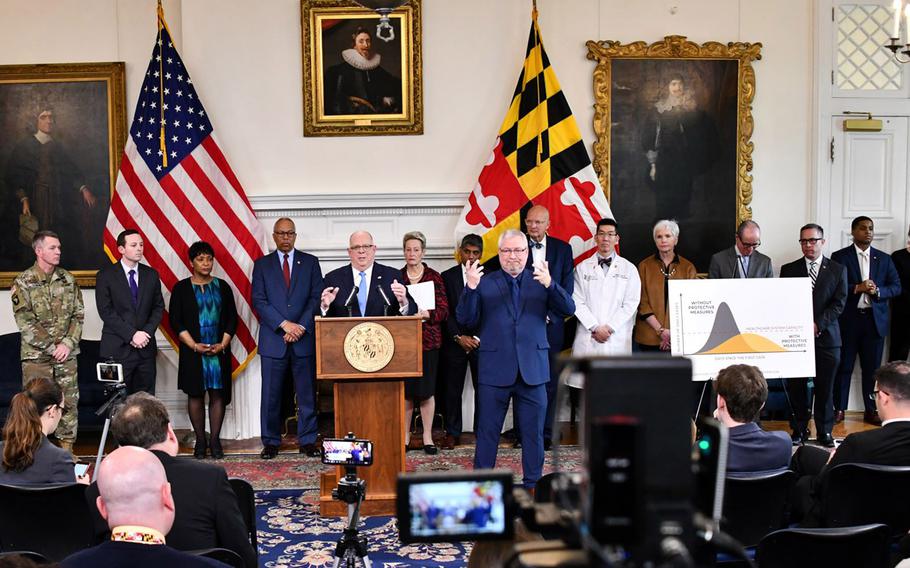 • Stars and Stripes is making this story and other coverage of the coronavirus pandemic available free of charge. See other stories here, and sign up for our daily coronavirus newsletter here.
The number of activated National Guard members doubled over the last 24 hours and could approach 1,000 personnel as more states utilize their troops to combat the spread of the coronavirus and support local communities grappling with school closures and increased demand on state health departments.
More than 400 Guard members are working in seven states — Florida, Iowa, Louisiana, New York, Rhode Island, California and Washington — under the direction of their governors in response to the respiratory illness, COVID-19, according to the National Guard Bureau in Washington, D.C.
"As other states are requested to support civil authorities, those numbers will change rapidly. By the end of the day we expect that number to approach 1,000," according to the bureau. Thirty-three states have declared an emergency because of the virus, which enables the governor to activate the Guard if needed.
The nationwide number of cases jumped Friday to 1,700, the Associated Press reported. Life is changing for Americans as large gatherings are canceled and schools closed and spring break destinations such as theme parks close to visitors.
The governor of Maryland called upon the National Guard on Thursday, and more than 250 soldiers and airmen will be part of the initial response, said Brig Gen. Adam Flasch, director of the joint staff for the Maryland National Guard.
To ensure that the service members responding to the coronavirus don't contract or spread the illness, all troops coming on duty will undergo a health screening and questions about recent travel, Flasch said. Checks will continue throughout their activation, and leadership are instructed to practice social distancing, meaning formations are a little larger and wider.
Maryland is one of at least five states to close all schools, so one of the first missions for troops is to deliver food to students on the free lunch program who may otherwise go hungry. The New York National Guard, which has about 360 activated personnel, began a similar mission Thursday, said Eric Durr, spokesman for the New York National Guard. That state as a whole has not closed schools, but certain cities have, such as the New York City suburb New Rochelle.
"I don't think we as Americans wanted to endure a pandemic, but it's something we've spent a lot of time planning for," Flasch said. "The best solution is to follow the plans, listen to health professionals and get out there and make a difference in our communities."
The Maryland Guard is uniquely situated to assist the Maryland Department of Health with the National Strategic Stockpile, which holds medical supplies to distribute nationwide during shortages. While shortages have not occurred during response to the new coronavirus, Flasch said troops are doing preplanning and "looking at all angles" to make sure the stockpile is ready to assist.
In New York, troops are also conducting transportation missions, moving supplies and personnel where they are needed, Durr said. They are also manning call centers with a script to help screen whether callers need to be directed to health professionals.
New York opened its first drive-through testing site in New Rochelle, which has the highest density of cases in the United States. The Guard will provide personnel to assist with traffic direction and administrative tasks at this and future sites, but not the actual virus testing, Durr said.
To prepare for medical staffing shortages, New York Gov. Andrew Cuomo announced they are identifying National Guard personnel who could fill that gap.
"We must plan for every contingency," he said.
In Louisiana, Rhode Island, Washington, Iowa and Florida, activated National Guard personnel are working with their state emergency operations centers to assist in planning and logistics. Each state has up to 10 activated service members, but are prepared to increase levels as the situation calls for it.
Florida anticipates activating up to 20 personnel over the weekend to prepare warehouses stocked with water and food for possible distribution, said William Manley, spokesman for the Florida National Guard.
A 10-person medical augmentation team from the 144th Flying Wing will activate Friday in California to provide emergency pre-hospital stabilization response for up to 24 patients per 24-hour operations, according to the National Guard Bureau.
At the national level, Guard members are training personnel on COVID-19 response, identifying and preparing National Guard facilities for use as isolation housing and compiling state medical supply inventories, according to the bureau. In addition, the National Guard has taken precautionary measures by canceling events, exercises and conferences.
Flasch said that while this is a stressful time for citizens, the Guard is there to help everyone return to a sense of normalcy.
"We spent a lot of years working pandemic plans," he said, speaking of training exercises they've held with their Maryland state agency partners. "I think our citizens, while we are in this stressful time, are concerned. They can rely on us to help them through this time."
thayer.rose@stripes.com Twitter: @Rose_Lori
---
---
---
---