Not all bases factoring extreme weather, climate change into planning, GAO says
by
Caitlin M. Kenney
June 13, 2019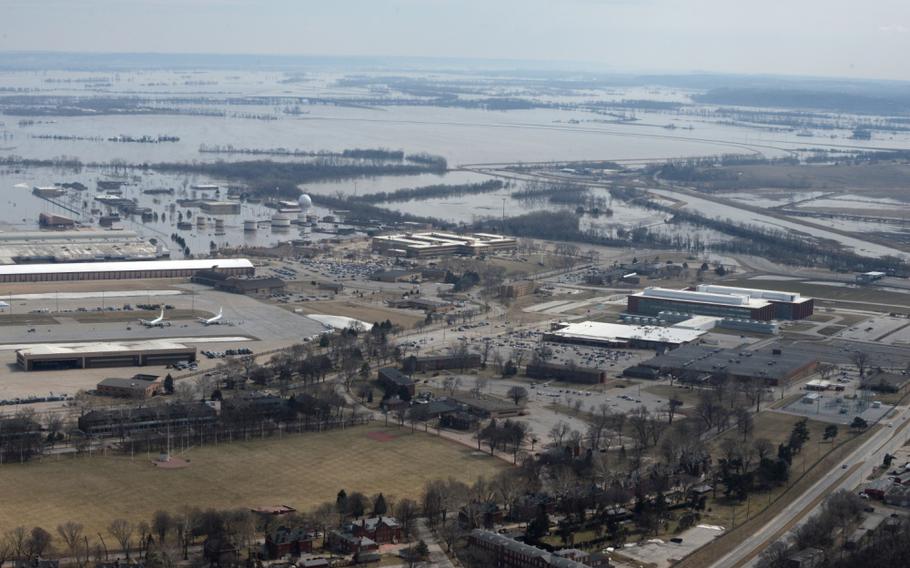 WASHINGTON — After several bases suffered devastating effects from extreme weather last year, a government report released Wednesday found that the military has not consistently assessed weather risks or incorporated climate change projections into its construction projects.
The Government Accountability Office conducted the study between April 2018 to June 2019 to assess the Defense Department's progress in developing ways to incorporate the potential for damaging weather into the design of facility projects. The Defense Department has said that climate change is a national security issue and a threat to their operations and installations, according to the report. The study looked at DOD documents and examined 23 bases that had one or more climate vulnerabilities.
The DOD costs of rebuilding after recent extreme weather events are in the billions and are expected to last several years. Tyndall Air Force Base in Florida faces an estimated $3 billion over five years in repairs after Hurricane Michael, a Category 5 hurricane, hit in October. Camp Lejeune in North Carolina estimates its recovery will cost $3.6 billion over several years after severe damage from Hurricane Florence in September.
The study found that 15 of the 23 bases had considered some weather effects in their master plans as required by the Defense Department, but eight had not. For example, the report said, Fort Irwin in California had improved stormwater drainage after flash flooding caused significant damage to infrastructure, but Joint Base Pearl Harbor-Hickam in Hawaii did not make similar considerations in planning, even though the location faces tropical storms and sea levels are anticipated to rise.
One of the documents highlighted in the study was a 2018 DOD survey of bases and the extreme weather effects they face. It provided a preliminary assessment based on past weather experiences, but it did not analyze "future vulnerabilities based on climate projections," according to the report.
The study also found that most bases had not used climate projections because they lacked guidance on how to incorporate them in their master plans. "Not assessing risks or using climate projections in installation planning may expose DOD facilities to greater-than-anticipated damage or degradation as a result of extreme weather or climate-related effects," the report states.
Eleven of the 23 bases had designed one or more facility projects to be resilient to extreme weather and climate change, but they did not incorporate climate change projections into the designs. The study found only one project, a pier at Naval Base San Diego in California, that did include climate projections in the design, but it was only considered after the project's contractor provided projections on sea level rise. The installation decided to raise the pier a foot beyond what was planned.
The GAO study made eight recommendations, including that the military services work together to update master planning criteria to require assessment of extreme weather and climate change risks, and that DOD provide guidance on how to incorporate climate projections into planning and project designs.
kenney.caitlin@stripes.com Twitter: @caitlinmkenney
---
---
---
---