No new child care facilities in Navy budget as thousands are relegated to waitlist
by
Caitlin M. Kenney
April 30, 2019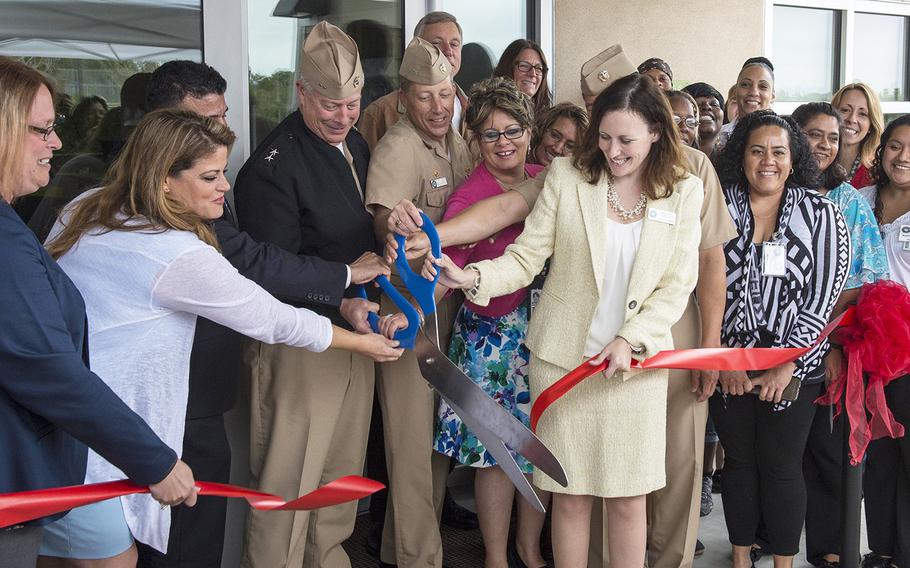 WASHINGTON — Navy and Marine Corps leadership were grilled Tuesday on Capitol Hill about why they had not planned for new child care facilities in the proposed fiscal year 2020 budget as thousands of families wait for openings.
"What is the problem here about not providing more day care services? You've got 7,800 — over 8,000 people under your commands waiting for day care here. And there's no plans in [fiscal year 2020] to increase that capacity," said Rep. Pete Visclosky, D-Ind., chairman of the defense subcommittee of the House Appropriations Committee.
The Navy has a child care waitlist of about 7,800 families, according to Visclosky, with about 68% in heavily populated installations, and he listed those areas as San Diego, Hawaii, the District of Columbia metropolitan area, and Norfolk, Virginia. The Marine Corps also has a waiting list of 573 people, but Visclosky did not list where in the country the service is most impacted.
The Navy is not planning to add additional child care development centers or family care homes in 2020, he said, adding that its number of facilities has not changed in two years. The Marine Corps is also not expanding its number of day care centers and has not for years.
The Navy is only increasing its day care spending in its fiscal year 2020 budget by $7 million, according to Visclosky. He also said the Marine Corps is requesting to spend $11.8 million less than it did two fiscal years ago.
"I think of people wanting to serve in the military and worried about their children" and will only be at a base for a few years, Visclosky said.
Adm. John Richardson, the chief of naval operations, said he agreed with Visclosky and reiterated what Navy Secretary Richard Spencer said in his opening remarks at the hearing that "you can recruit a sailor, but you're going to retain a family. And a lot of those decisions are going to be made based on child care."
The Navy is meeting about 75% of their total projected childcare need and "looking forward to expanding that capacity," Richardson said. The quality of the child care is about right, he said, but they just don't have enough.
They have looked at providing subsidies for families to obtain child care outside the Navy, however, for some areas around bases, it can be even more difficult to find service, he said.
"The child care situation is even worse outside the gate," Richardson said. "The waiting lists are longer and there's even fewer spots being met."
Richardson said Vice Adm. Mary Jackson, chief of Naval Installations Command, has put teams together to gather ideas on what to do.
Visclosky questioned those efforts, saying, "but there's no request for additional facilities in [fiscal year 2020]. When is this going to happen?"
Richardson replied the Navy is going to "take a look at it … maybe not with facilities this time. We're still studying the requirements to see that there are other creative possibilities, but we do agree with you 100% this is a chronic problem. We have to get after it."
Visclosky said he did not want to wait until fiscal year 2021 to reduce the backlog of servicemembers waiting for day care. The committee, he said, wants to work with the Navy and Marine Corps on fixing the day care problem in fiscal year 2020.
"We'll work with you and we'll beat your timeline. And we do look forward to participating in the national problem that is child care," Richardson said.
kenney.caitlin@stripes.com Twitter: @caitlinmkenney