NJ governor signs bill allowing high school grads right to wear their military uniforms
---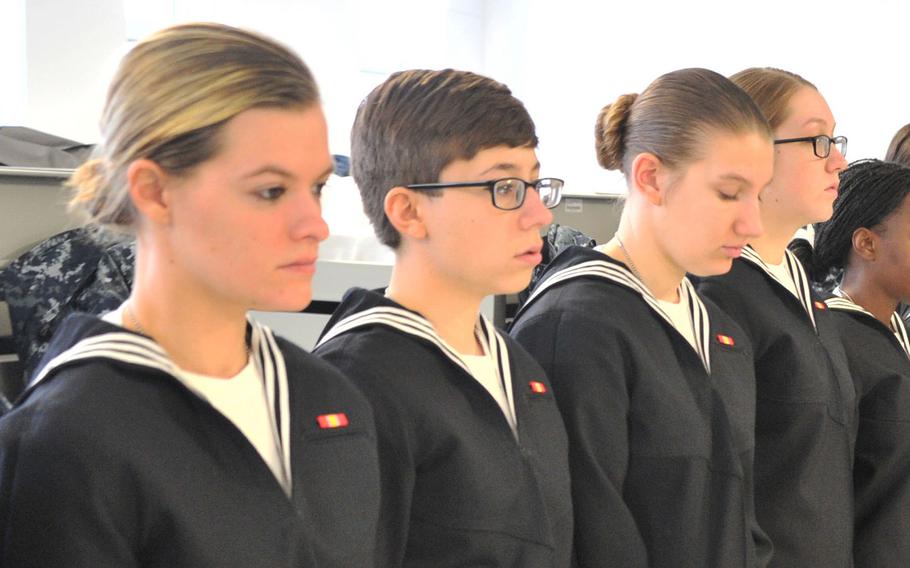 Garden State servicemembers can now wear their military dress uniforms to their high school graduations, thanks to a bill signed into law Thursday by Gov. Chris Christie.
While most troops graduate high school before heading off to join the military, some will graduate from their service's boot camps before their alma mater holds an official graduation ceremony. Many school districts have strict guidelines for what graduating students can – and can't – wear during ceremonies.
Military uniforms often don't make the cut.
Other states have tackled this rare, but potentially politically tricky issue, by passing legislation similar to the newly-signed New Jersey bill. "Bradon's Law," is one such bill, signed into law by New Hampshire Gov. Maggie Hassan last year.
That bill was named for Lance Cpl. Brandon Garabrant, who was killed in Afghanistan in 2014. A year before being killed in action, Garabrant fought to wear his dress blues to his graduation ceremony from ConVal Regional High School, the Keene Sentinel reported at the time.
The New Jersey bill was among a flurry of other military-related bills Christie signed off on this week, including one that provides a tax credit to caregivers of disabled post-9/11 veterans.
---
---
---
---