Newly appointed Marine judge for Guantanamo 9/11 trial recuses himself
by
Corey Dickstein
October 2, 2020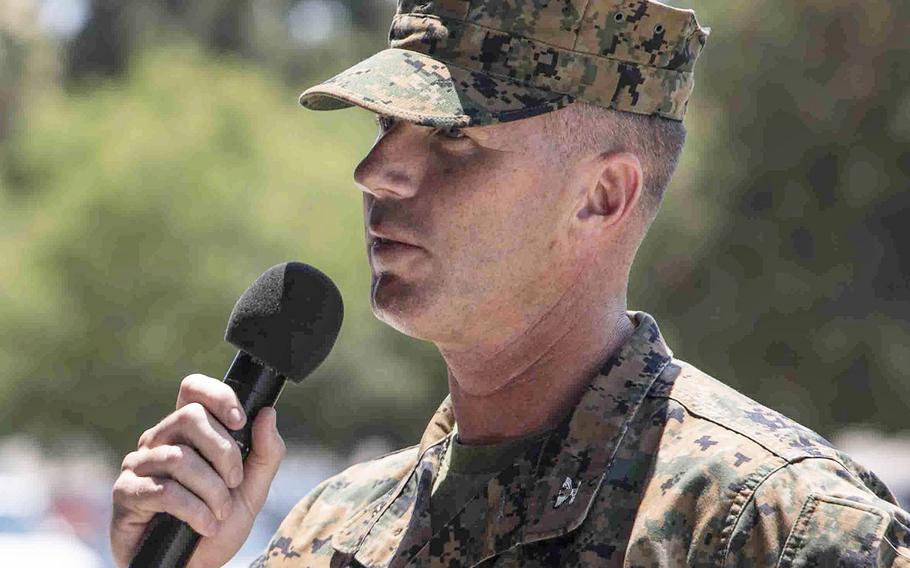 WASHINGTON — The military judge assigned to preside over the trial for accused 9/11 attack mastermind Khalid Sheikh Mohammed recused himself Friday just two weeks after his appointment to the case, the Office of Military Commissions said.
Marine Col. Stephen F. Keane removed himself from the case at Naval Station Guantanamo Bay, Cuba, citing potential conflicts of interest, according to Ronald Flesvig, a spokesman for the Office of Military Commissions. That office is the U.S. military court responsible for trying war crimes.
In a five-page recusal decision, Keane wrote since taking on the case Sept. 17, he had "become aware of a significant personal connection to persons who were directly affected by the events of 9/11," according to The New York Times, which first reported the development Friday.
Keane wrote he had spent time investigating al-Qaida during in his Marine Corps career, had family members in New York on Sept. 11, 2001, and had a "close relative" who served with the New York Fire Department but retired before the 9/11 attacks, The Times reported. He also wrote he grow up in the New York area.
Flesvig said the military could not make public Keane's written decision Friday until it had been reviewed for security reasons.
Keane was expected to remain in his other current role as a circuit court judge based at the Marine Corps' Camp Pendleton, Calif. Keane had planned to travel on temporary duty to Guantanamo Bay to oversee proceedings and the trial, which the military had once scheduled for January. Those plans were scrapped over health and safety concerns during the coronavirus pandemic.
Keane, the fifth judge assigned to the long-running case, was the second judge to suddenly remove himself from the proceedings in recent months. Air Force Col. W. Shane Cohen, the case's previous military judge, announced in March that he was removing himself from the case and retiring from the military.
Flesvig said he could not say what impact on the case Keane's recusal might have. Before removing himself from the case, Keane had canceled all planned hearings for the rest of 2020, with the next hearing expected to occur in March, assuming participants could safely travel to the remote base, Flesvig said.
Mohammed and four others are accused of plotting the 9/11 attacks on the United States that killed about 3,000 people. The defendants, who face the death penalty, have been held in Guantanamo Bay's secretive and most secure detention facility known as Camp 7. They were captured in Pakistan in 2003 and sent to Guantanamo Bay in 2006 after previously being held at secretive locations run by the CIA, according to leaked military documents known as The Guantanamo Files.