New VET-Tv documentary series on Purple Heart veterans seeks to inspire life changes
by
Chad Garland
August 7, 2020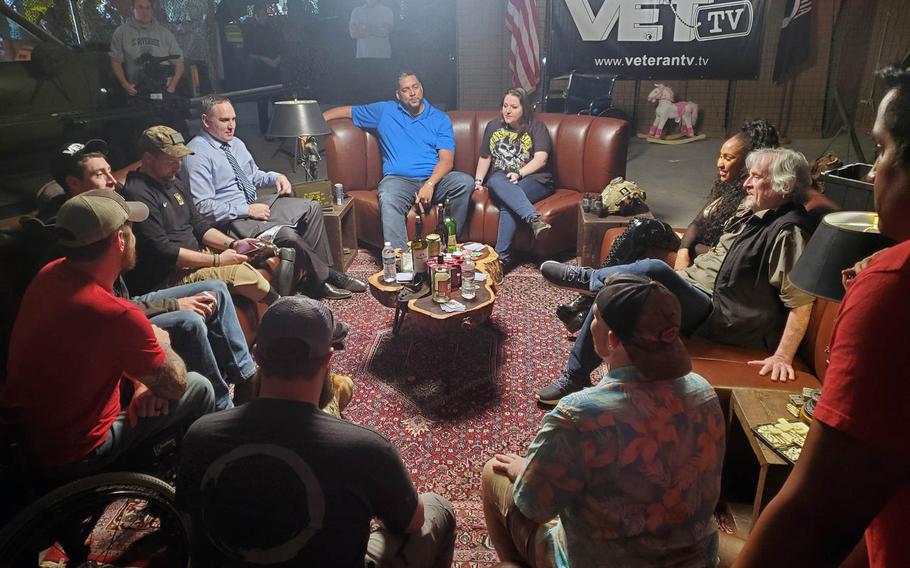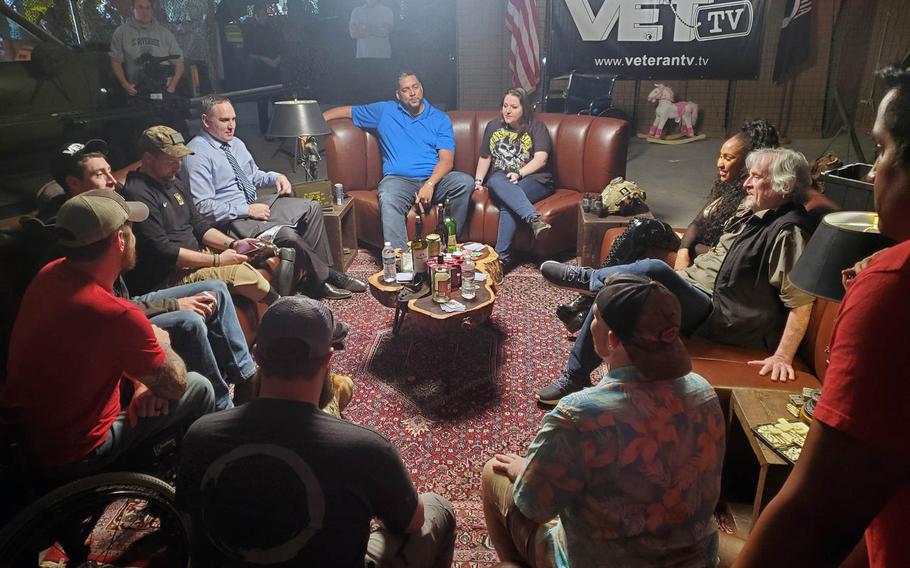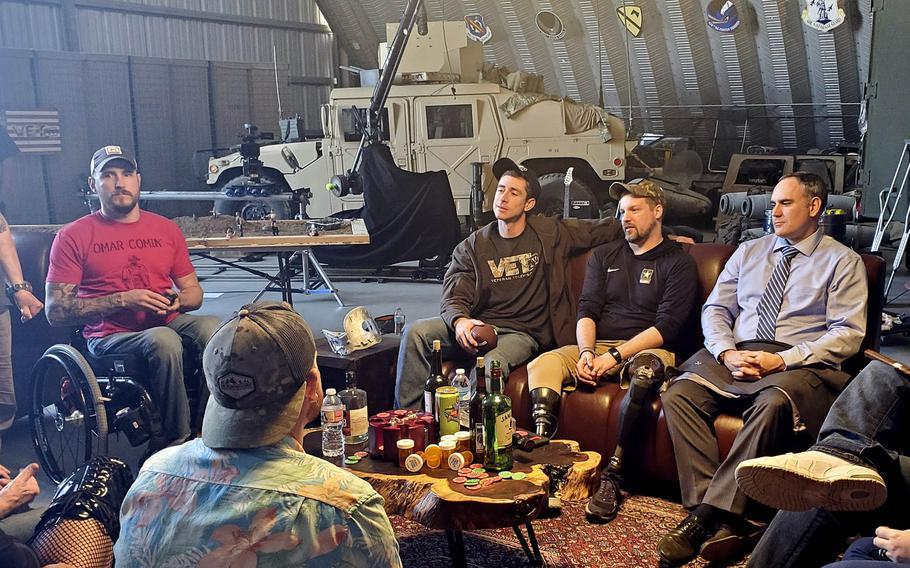 Chief Warrant Officer 2 Nathan Smith called in "super danger close" mortar fire and airstrikes when he and his troops were ambushed in Afghanistan's Nangarhar province.
The days of pounding blasts as the American and Afghan forces battled Islamic State militants three years ago left Smith with a condition he calls "blast brain." It eventually forced him out of service, the former 7th Special Forces Group soldier recounted on the third episode of "Veterans Laughing Together," a new VET-Tv documentary about Purple Heart recipients.
The rare look at the intense combat Americans have endured in Afghanistan in recent years comes in a series that marks a turn to more serious content for the San Diego-based video-on-demand channel that's better known for its "dark and irreverent" comedies targeted to veterans and service members.
The show brings together Purple Heart recipients to share stories of how they were wounded and what happened next. It's the first such nonfiction program for the 3-year-old comedy site that, since its inception, has been criticized as overly crass and offensive.
But the documentary series is the culmination of what the channel has sought to achieve all along, building community and delivering catharsis, said Donny O'Malley, the show's host and the former Marine who founded VET-Tv.
"This is just the first time that we've combined everything that the company's all about — telling the stories of our community, bringing people together to laugh and connect," O'Malley said in a phone interview. "We're kind of testing the water with this show."
It hasn't drawn as many views from the service's 93,000 subscribers as its more outrageous comedies, O'Malley said, but more viewers tend to watch all the way to the end. In online comments, they praise its beauty and emotional power.
That doesn't mean "Veterans Laughing Together" isn't also humorous, but the jokes are mixed in with discussions about fear, guilt and shame, as well as uplifting stories of grit and courage.
Filmed over several days this spring at March Field Air Museum in Riverside, Calif., the show aims to feel uncensored and unsanitized but not indulgent.
For Smith, it was the first time he said he had come "out of my shell" since being medically retired two years ago, he said in a phone interview. He's still trying to find his footing in civilian life after 17 years of service.
Over more than a decade, Marine veteran Paul Gardner, on the other hand, has told the story many times of how he was shot in Iraq in 2003 and paralyzed from the waist down — but never as raw as in the series' debut episode, he said.
"Something about that environment (among the other veterans) ... it opens you up," he said in a phone interview.
Animations depicting the one-on-one gunfight in which he was wounded outside Baghdad have helped people already familiar with his story understand it in a way they couldn't before, he said.
O'Malley's hope is that such stories will inspire people to make changes in their lives, he said.
Vanessa Brown's story in the fifth episode, about how she was wounded and about the sexism the former staff sergeant faced from her fellow soldiers, already has had an effect among the men who appear on the show with her, Gardner said.
"It really changed our perspectives a lot," he said.
Shot in the side on her second Iraq deployment, Brown recovered and deployed to Afghanistan where she was wounded in a roadside bomb blast about three years ago. She had to learn to walk again and now lives in constant pain.
Brown is "the hardest" of anyone on the show, Smith said, summing up her story as one of "service, sacrifice and a will to live."
garland.chad@stripes.com Twitter: @chadgarland