New temporary head of VA hospitals named as scandal widens
---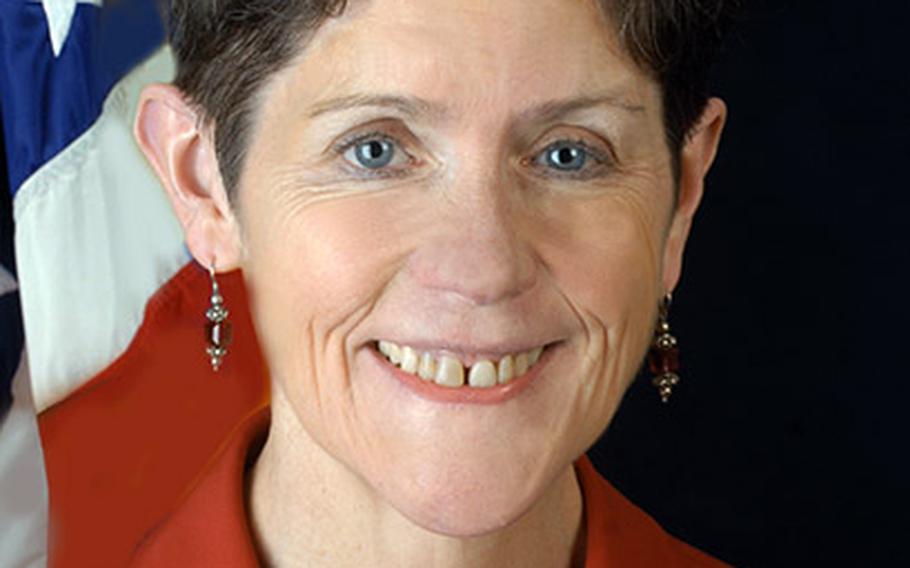 WASHINGTON — The Department of Veterans Affairs announced another shakeup among top staff Wednesday as it struggles with a growing national scandal that forced the resignation of Secretary Eric Shinseki and the early retirement of Under Secretary of Health Robert Petzel last month.
The department tapped Carolyn Clancy, the current assistant deputy under secretary for health for quality, safety and value, to take up Petzel's old post on July 2 as it searches for a permanent replacement. She will take over for Robert Jesse, who stepped in briefly but will be completing a four-year term as a VA deputy undersecretary next month.
Clancy will now oversee a system of hospitals and clinics that treat 6.5 million veterans per year and comprise the largest integrated health care system in the United States as it attempts to recover from deep dysfunction and widespread misconduct.
"Dr. Clancy will be charged with the department's top priority — getting veterans off of wait lists and in to see their doctors," said acting VA Secretary Sloan Gibson, who is himself a temporary replacement for Shinseki. "She will also lead our efforts on immediate, national reforms to accelerate access to care and restore trust among our veterans, and I'm grateful to her for taking on this critical role."
This week there were more VA bombshells, including a letter to President Barack Obama from the U.S. Office of Special Counsel claiming the department whitewashed potentially dangerous misconduct. In one example, the VA shrugged off an incident where two mentally ill veterans in Massachusetts who had been residents in a treatment facility for years without being examined.
Sen. Tom Coburn, R-Okla., also issued a report this week claiming more than 1,000 vets might have died over the past decade due to widespread dysfunction in the VA health care system.
Clancy has been with the VA for less than a year. Before being hired in August, she was director of the Agency for Healthcare Research and Quality, an organization in the Department of Health and Human Services that is aimed at improving access and safety in health care, according to the department.
The VA said a commission of health care experts and industry leaders are looking at potential candidates to permanently take over the job as head of the troubled hospital system. Once completed, the candidate recommendations will be given to the president.
Also on Wednesday, the VA announced that general counsel Will Gunn will resign July 3, though the department gave no reason for the departure. Jonathan Perlin, the incoming chair of the American Hospital Association and a former VA secretary, will become a temporary adviser to Gibson as the department tries for an overhaul.
Investigations by the VA inspector general have found the department's health care system systematically falsified patient wait lists to mask long waits for treatment. About 57,000 veterans nationwide have waited over a month to receive health care guaranteed as part of their military service, and whistle-blowers have claimed delays have led to deaths.
Furthermore, 70 percent of hospitals and clinics improperly manipulated wait lists at least once, the IG found.
Petzel stepped down May 16 after a whistleblower claimed 40 veteran deaths might have resulted from delayed care and scheduling abuses at a Phoenix VA. By the end of the month, the Obama administration had pressed Shinseki to resign as the allegations spread to other hospitals and clinics across the country.
tritten.travis@stripes.com Twitter: @Travis_Tritten
---
---
---
---