New plastic Army women include dog handler and Rosie the Riveter — and pink as a color option
---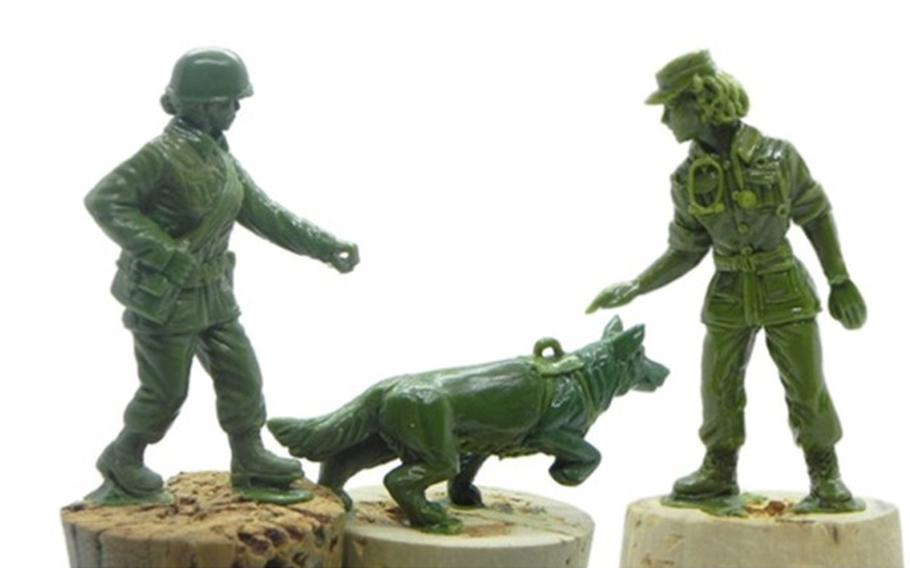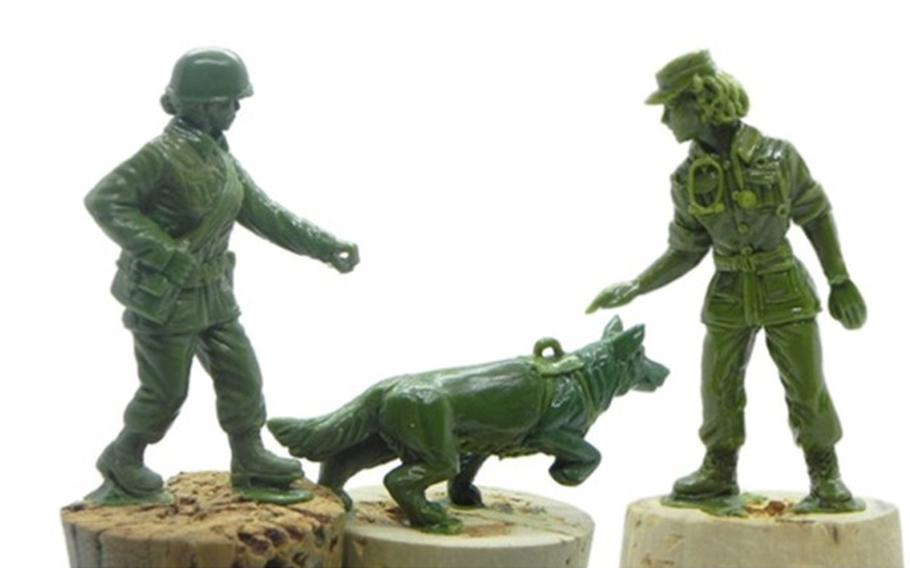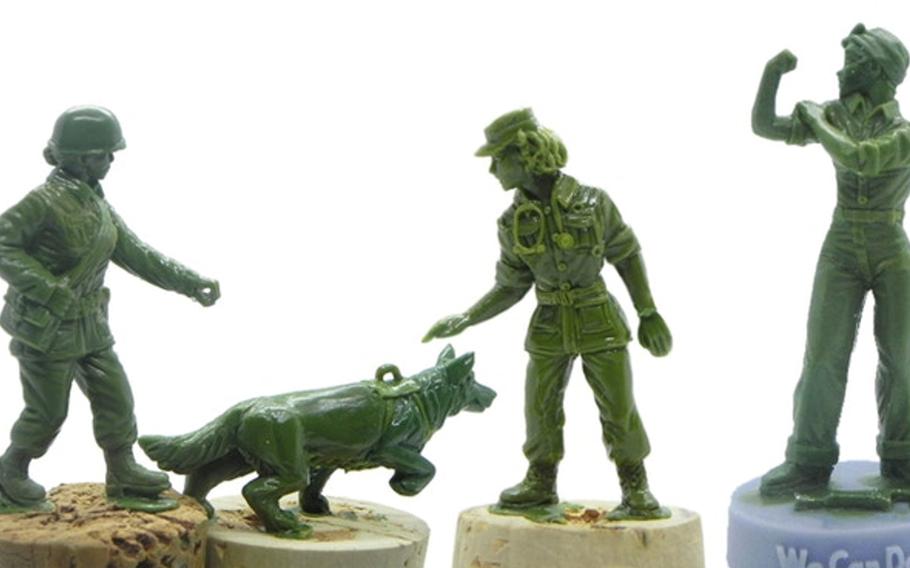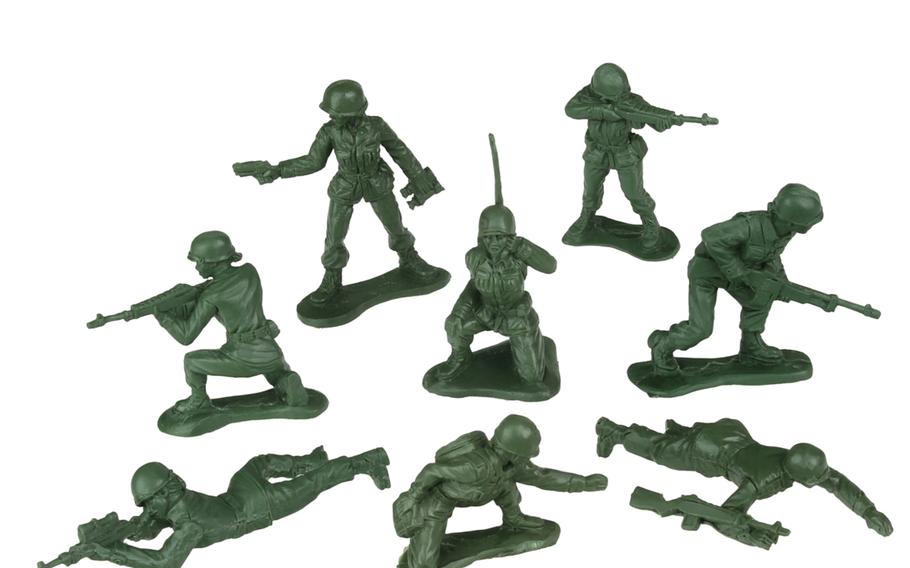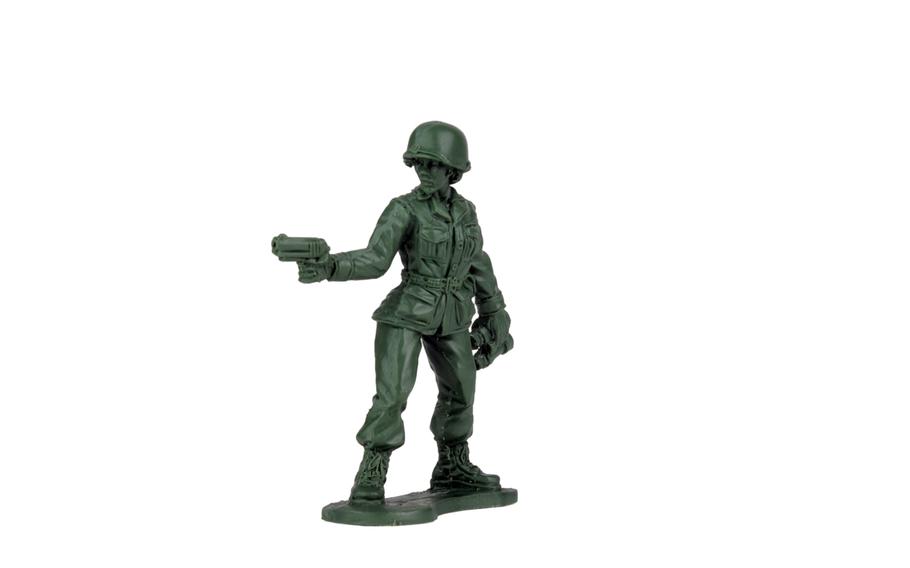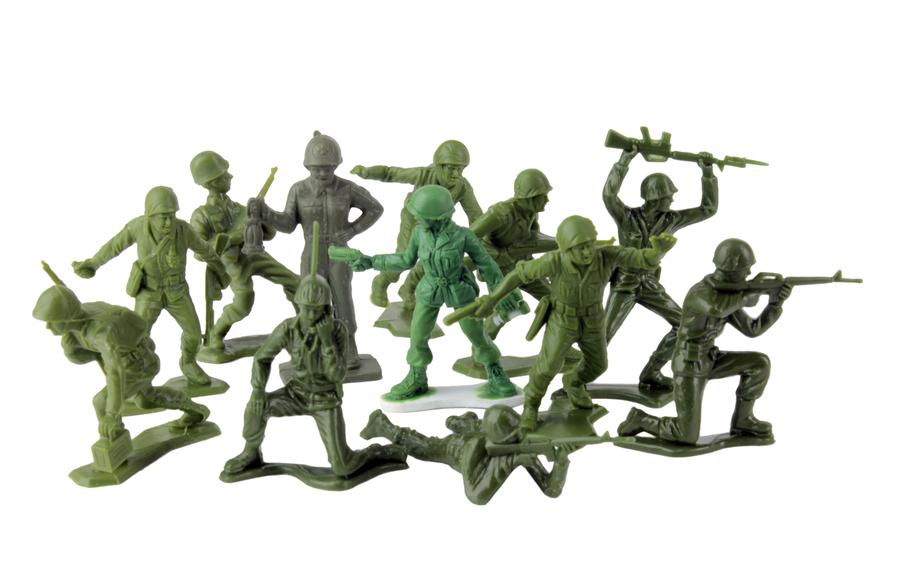 Little green plastic Army women shipping out later this year will include a military working dog and handler, a nurse and Rosie the Riveter on a pedestal inscribed with her signature slogan "We Can Do It!"
The toys are on track to be deployed ahead of Christmas, said Jeff Imel, owner of BMC Toys, in a Kickstarter post offering a look at some of the prototypes.
The post comes as Women's History Month kicks off, with the military celebrating the contributions of female soldiers, sailors, airmen and Marines, even as military women continue to mark "firsts" and take on roles previously restricted only to men.
The first collection of female versions of the classic green toy soldiers are also available for pre-order in bagged sets of 36. Color options include tan and, somewhat controversially, pink.
Imel's company, which has for years been producing lines of soldiers and other plastic forces from vintage molds, has sold pink Tim Mee brand Plastic Army Men since 2013, but that wasn't what young Vivian Lord wanted when she wrote to Imel last year.
"Those aren't girls and people in the army don't wear pink," she wrote. "Some girls don't like pink, so please can you make army Girls that look like women? I would play with them every day and my friends would, too!"
Inspired in part by the 6-year-old Arkansas girl's letter, Imel started a crowdfunding campaign to help launch the new line of 2-inch toy soldiers. He decided to offer them in pink after receiving messages from military women asking for the option, he said.
Military women have been the main supporters of the project, Imel said in a livestream in the final hour of the Kickstarter campaign in December, as it surpassed an "insane" $55,000, nearly five times its initial goal.
"It's meant a lot to military women who told me that, you know, they just want a little bit of recognition," Imel said. "They've served for a long time in a lot of roles, and sometimes they feel invisible."
These aren't the first plastic Army women, Imel said during the livestream, showing off a female nurse from a mid-20th century set.
At least some of the new poses are for now only available as women. Imel said in January that the dog handler and dog, for example, are not available in sets of plastic Army men.
The run was initially expected to include six poses: a Pathfinder captain with handgun and binoculars, standing and kneeling riflewomen, a prone sniper, a grenade-throwing soldier and a kneeling bazooka operator.
As the campaign grew, more poses were added, including a running riflewoman, combat medic, low-crawling soldier, radio operator and a light machine gunner. Also planned is a wounded soldier, a stretcher and female medics to carry her.
garland.chad@stripes.com Twitter: @chadgarland
---
---
---
---