New DOD investigative unit to focus on sexual assault-related reprisals
by
Dianna Cahn
July 28, 2016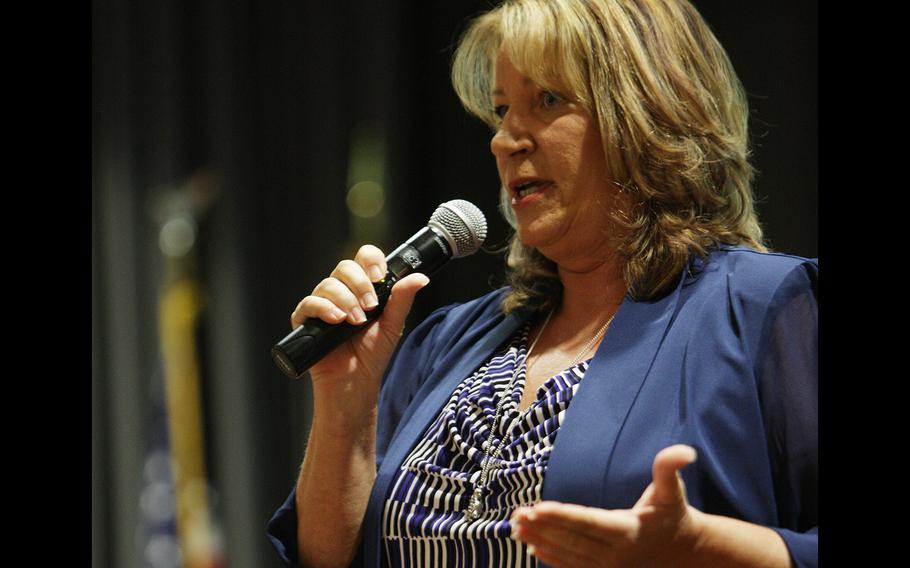 WASHINGTON — A new unit in the Defense Department's Office of Inspector General will focus solely on complaints of retaliation against military members who report sexual assault, highlighting a commitment to end the double victimization of victims.
In addition, this newly created team of seven investigators and a supervisor will directly handle sexual assault reprisal cases from across the services, rather than overseeing investigations at the branch level, said Nilgun Tolek, director of whistleblower reprisal investigations at the DOD OIG.
The steps followed recommendations made in February by a panel that reviewed military judicial proceedings and found a severe lack of hard data on the frequency of retaliation for reporting sexual assault and inconsistent policies on how those cases are reported and monitored.
It also comes after some milestones. In April, a DOD IG investigation substantiated its first case of whistleblower reprisal for reporting sexual assault, and Tolek says the number of those filing IG complaints for this kind of retaliation have increased, from about five a year to 40 cases since fiscal year 2016 began in October.
"Now that we have seen that the number of sexual assault related reprisal complaints rising, we have come to believe that it's time to follow those recommendations," Tolek said. "To dedicate a team, to get the proper training - the kind of training that other people within the department who provide assistance to sexual assault victims have. We are also taking all cases from across the department and handling them in our offices."
Tolek said she was not clear on why the number of reported retaliation have spiked in recent months.
Based on Defense Department surveys, the rights group Human Rights Watch found last year that one in three servicemembers who report sexual assault are professionally retaliated against -- more than 5,700 in the past decade.
Sara Darehshori, senior counsel at Human Rights Watch, said the steps the IG's office is taking were welcome, but they don't go far enough.
"Unless the Military Whistleblower Protection Act is strengthened so these cases are easier to prove there will be little improvement in results - and if people who are now coming forward see their cases fail, it will discourage others," Darehshori said. "Thus the new unit needs better tools so it can be as effective as possible."
She said there are proposals in the House and Senate defense bills to help give whistleblowers added tools, like bringing the burden of proof for servicemember whistleblowers in line with what is for civilians and giving whistleblowers extra protections.
Darehshori also noted that even in the one case the IG substantiated - retaliation against Lt. Col. Teresa James - justice remains elusive.
James didn't report that she'd been raped by a superior officer in 2006, instead choosing to focus on her thriving military career. But James said she decided to out her perpetrator in 2012, because she saw that he was harassing other women in their West Virginia National Guard unit.
A three-year OIG investigation substantiated her claims of retaliation in April, finding that, in the wake of her reporting the rape, she'd been denied an opportunity for promotion and had suffered a damaging professional evaluation by the assistant adjutant general of the West Virginia National Guard, Brig. Gen. Charles Veit .
But James and her perpetrator suffered the same end result - both were medically retired from the military. And no action has yet been taken against Veit, even though the IG report had recommended that the Secretary of the Army "take appropriate action against BG Veit for reprising" against James.
A spokesman for the Army secretary said the case is still under review and no other information is being released on the status of the case.
James is also still seeking remedial actions to clear her record and possibly give her the promotion to colonel, which will change her retirement pay.
Darehshori said the case illustrates the limitations of the DOD Inspector General, which can't do more than recommend actions against those found to have retaliated.
"It is ultimately up to the services to take action to show there are consequences for retaliating against sexual assault victims," she said. "Thus while it is important and welcome news that DOD IG is taking action to improve handling of these cases, there is only so much they can do unless the law is improved and the services follow up."
James told her story Thursday to an annual conference for some 200 DOD IG investigators and employees, hoping, she said, to help them understand just how difficult it is for a victim of sexual assault and retaliation to come forward and report.
But she also said she hoped it might draw attention to her wait for justice. She's hired two private attorneys at siginificant cost, she said.
"The DoD has done their piece, but my case is not over. I still do not have relief," James said in a news conference following her speech. "It's very difficult for me to understand. I think it's very clear. It was substantiated."
"So i am going to continue be a voice. I am going to continue to speak about it," she added. "I just think it's that important. And If I do nothing that's what is going to happen - nothing."
cahn.dianna@stripes.com Twitter: @DiannaCahn