New coronavirus cases reported at Air Force Academy and in hotel housing cadets
by
Karin Zeitvogel
August 20, 2020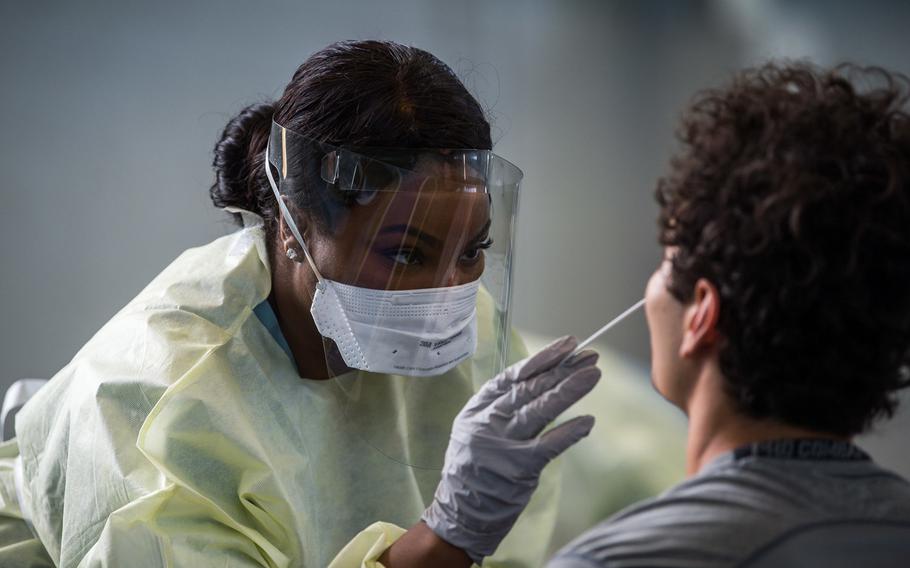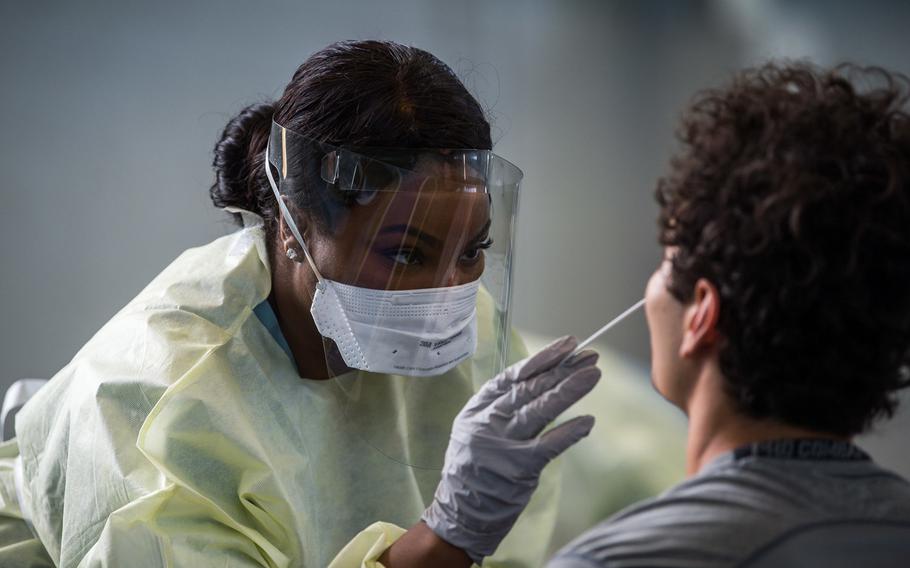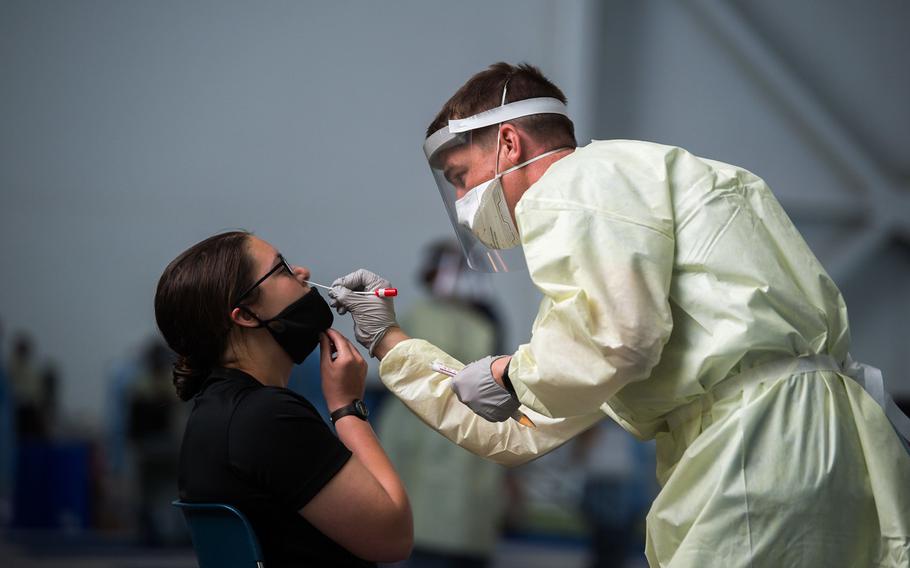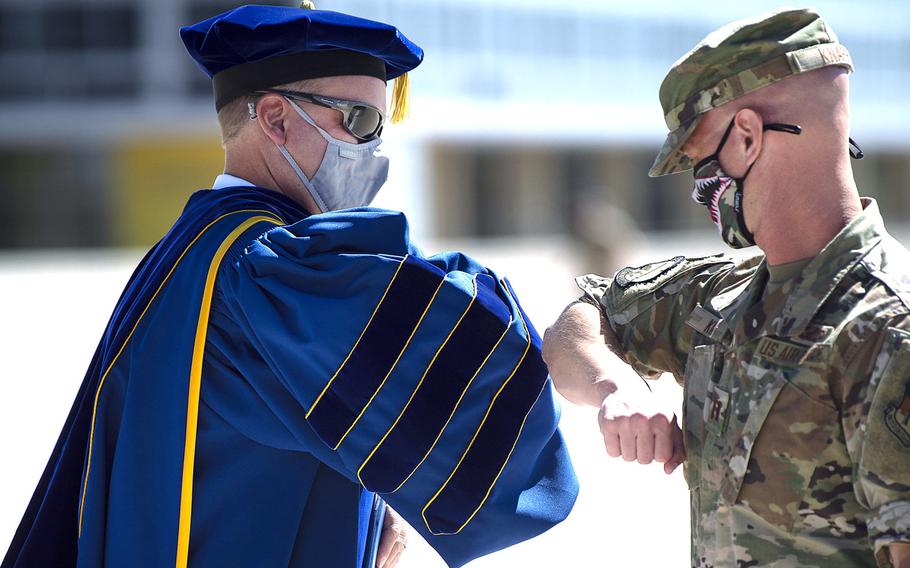 Stars and Stripes is making stories on the coronavirus pandemic available free of charge. See other free reports here. Sign up for our daily coronavirus newsletter here. Please support our journalism with a subscription.
Several Air Force Academy cadets and a handful of employees at a hotel housing some academy students have tested positive for the coronavirus, officials said as the new school year got underway.
"Considerably less than 1% of our Air Force Academy Cadets and Preparatory School Cadet Candidates" are infected with the virus, academy spokesman Mike Slater said in an email.
A message sent to parents by academy leadership said the number of cases was "less than 1/2 of 1% of our population of students." There are roughly 4,400 cadets and prep school students at the academy, data on the academy's website show.
The academy declined to disclose an exact number of cases, citing Defense Department guidelines.
Also this week, three employees of the Great Wolf Lodge in Colorado Springs, Colo., where an unspecified number of cadets are being housed this semester to free up on-campus rooms for quarantine and isolation, tested positive for the virus.
"These individuals have very little to no direct interaction with resort guests," Jason Lasecki, a spokesman for the resort chain, said in a statement.
None of the cadets who tested positive this week were housed at the hotel, Slater said.
The academy reported few cases of the virus this spring when it dismissed the lower classes and kept seniors on campus to allow them to graduate. A number of cases have been reported and strict preventive measures have been taken since cadets and faculty began returning in waves starting in early June.
The last group of cadets returned to campus at the end of July and had completed an initial 14-day quarantine period, which included multiple tests for the virus, by the time classes began last week, Slater said. Some classes are held outdoors, there are plexiglass shields in indoor classrooms, masks have to be worn and social distancing is enforced on campus.
But once they've completed the first quarantine, upperclass cadets are allowed to leave campus to pick up a meal, attend religious services or visit their sponsor families, Slater said.
"Contact tracing will hopefully determine where the recent group of positive tests originated, but positive tests are something we are expecting and planning for," he said.
The academy conducts around 750 random tests each week on cadets, faculty and staff, and anyone who "feels they have what could be a symptom of COVID is advised to go to the clinic," Slater said.
Cadets who test positive are placed in isolation in specially allocated dorm rooms, while anyone found through contact tracing to have been in close contact with an infected person or who self-reports symptoms is placed in quarantine.
One parent whose cadet went to the clinic after developing a symptom of the virus said few cadets are self-reporting because of the conditions they face in quarantine, including bland meals and 14 days with little contact with anyone else.
"If cadets don't go in for the little symptoms, then when they turn real … all the folks they could get traced to means a whole lot of cadets will get pulled into quarantine," said the parent, who asked not to be identified to protect the cadet from potential reprisals.
zeitvogel.karin@stripes.com Twitter: @StripesZeit