New allegations blast Jackson as 'Candyman' who drank on duty, doled out opioids
by
Nikki Wentling
April 25, 2018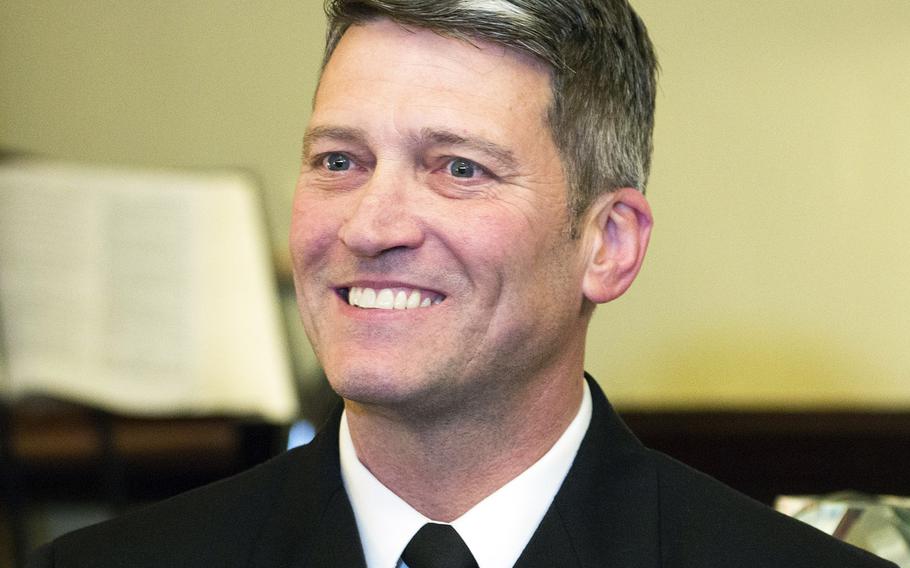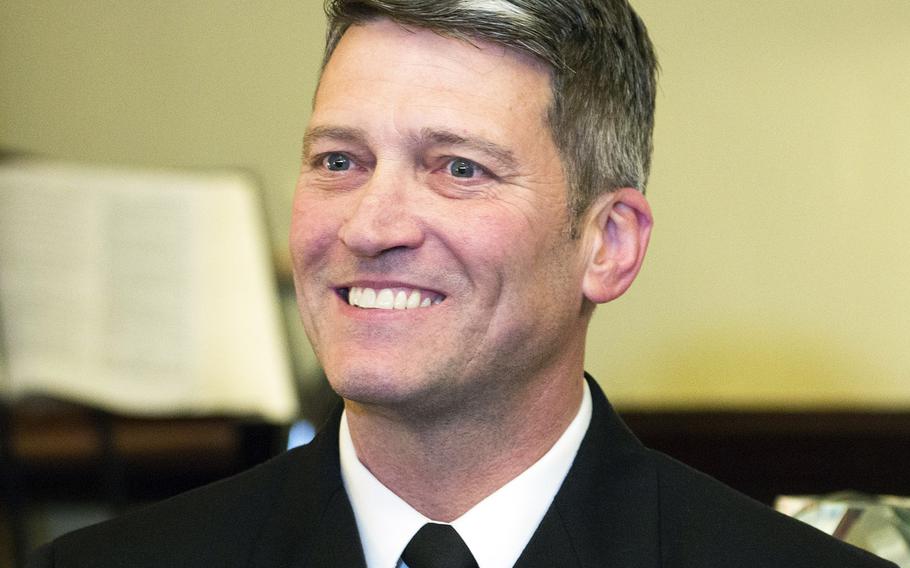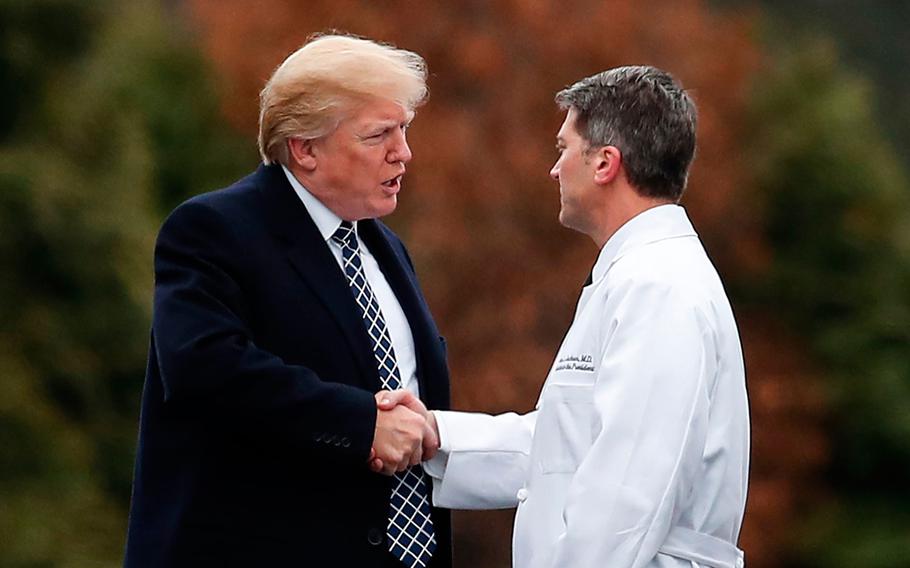 WASHINGTON — Twenty-three of Rear Adm. Ronny Jackson's current and former coworkers in the White House Medical Unit described him as an unstable leader who drank on duty and doled out prescription medication, including opioids, without keeping records of it.
The allegations, which have yet to be substantiated, were compiled in a summary provided to reporters Wednesday by Democrats on the Senate Veterans' Affairs Committee. Senate staff did not include the names or other identifying information about the people making the allegations because the coworkers who came forward are "fearful of retribution," staff said. They purportedly are all active-duty or retired servicemembers.
Jackson, a White House physician and nominee for secretary of the Department of Veterans Affairs, came under scrutiny Tuesday, when the Senate committee postponed his confirmation hearing because of the new information. Senators were first made aware of the allegations last week.
In the summary, coworkers described multiple occasions that Jackson was drunk while on call — when he was expected to report to duty in the instance that the president had a health issue. At least once, Jackson couldn't be reached because he was "passed out drunk in his hotel room," the coworkers alleged. They told senators that Jackson got drunk at a Secret Service going-away party and wrecked a government vehicle.
Jackson denied the allegation of the car crash Wednesday, The Associated Press reported.
"I never wrecked a car," he said.
On Tuesday, before details of the allegations were made public, Jackson said he still looked forward to having a confirmation hearing, where he could "explain everything and answer all of the senators' questions."
Jackson has been part of the White House Medical Unit since 2006 and has worked as physician to the president since 2013, serving under President Donald Trump and former President Barack Obama.
Multiple coworkers said White House staff nicknamed him "Candyman" because he would hand out "whatever prescriptions they sought" without paperwork. His prescribing practices were described as "reckless."
Coworkers also alleged he kept private stocks of controlled substances and that missing Percocet – a painkiller – once threw the medical unit "into a panic." In one instance, Jackson provided a "large supply" of Percocet to a staff member of the White House Military Office, coworkers said.
They also portrayed Jackson as power-hungry. In the summary, coworkers are quoted as saying that he was "abusive," "explosive," "toxic," "dishonest" and "vindictive."
He allegedly had "screaming fits" or "tantrums" and was "intolerable" as he gained power in the White House Medical Unit.
According to the summary, one nurse said: "This should have been the highlight of my military career, but it was my worst assignment."
In a prelude to the summary, Senate staff wrote the allegations "cast doubt on his ability to lead the second-largest agency in the government."
The new information prompted Rep. Tim Walz, D-Minn., to call on Jackson to remove himself from consideration as VA secretary. Walz is the ranking Democrat on the House Committee on Veterans' Affairs.
"Not only does Adm. Jackson lack the management experience necessary to successfully lead the 360,000-person, nearly $200 billion federal agency, it is apparent there are also serious questions about his character and job performance," Walz said Wednesday in a statement.
The White House has stood behind Jackson during the past two days. On Tuesday night, they dug in and released multiple positive hard-copy evaluations about Jackson in an attempt to vindicate him.
The evaluations go back to 2014 and include handwritten messages of praise from Obama. In one evaluation from 2016, Obama wrote: "Ronny's positive impact cannot be overstated. He is a tremendous asset to the entire White House team."
Press Secretary Sarah Huckabee-Sanders said Wednesday that Jackson went through FBI vetting and three prior investigations, none of which turned up any areas of concern.
"These investigations are very thorough," Sanders said. She went on to describe Jackson as a "highly qualified, highly skilled individual" with an "incredibly strong background."
With Jackson's confirmation to run the VA now in peril, Robert Wilkie, an undersecretary from the Defense Department, remains temporarily in charge of the agency.
VA Press Secretary Curt Cashour listed Wilkie's near-term goals in a statement released Wednesday evening. One of them was to work with the White House to get Jackson confirmed by the Senate.
Cashour said some employees had left the VA since Wilkie took over March 28.
"In a number of cases, employees who were wedded to the status quo and not on board with this administration's policies or pace of change have now departed VA," he said.
wentling.nikki@stripes.com Twitter: @nikkiwentling