Nearly two weeks later, Air Force searching 24/7 for remains of airman missing in Gulf of Mexico
by
Rose L. Thayer
November 15, 2019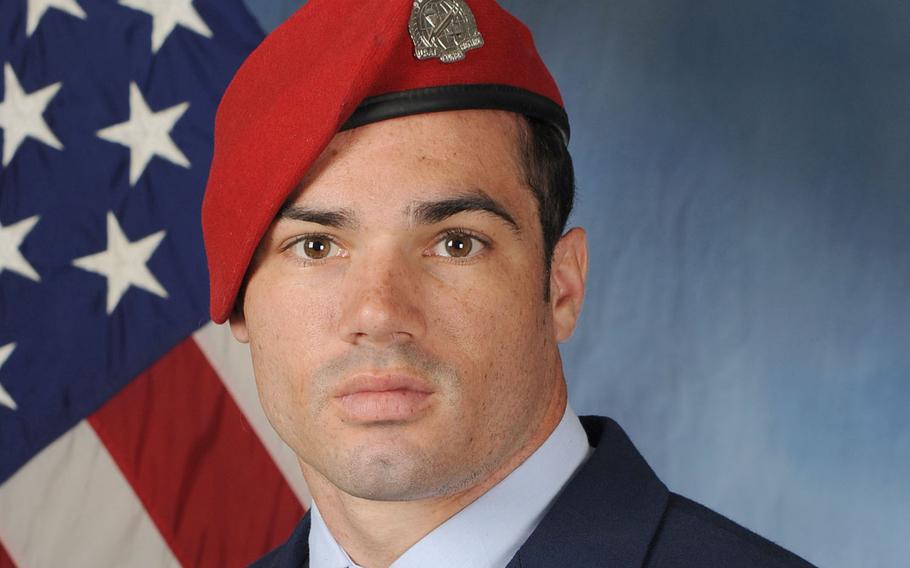 Nearly two weeks after a special tactics airman fell into the Gulf of Mexico during a training event from Hurlburt Field, Fla., recovery efforts remain a 24/7 operation, Air Force officials said Friday.
Staff Sgt. Cole Condiff, a 29-year-old combat controller with the 23rd Special Tactics Squadron, had an "unplanned parachute departure" from a C-130 fixed-wing aircraft at about 11 a.m. Nov. 5 just south of Hurlburt Field, located in the Florida Panhandle. The incident remains under investigation and information regarding exactly what caused Condiff to fall from the aircraft has not been released.
The search for Condiff's remains will continue "as long as conditions and resources allow," said Capt. Jaclyn N. Pienkowski, spokeswoman for the 24th Special Operations Wing, which oversees the 23rd Special Tactics Squadron at Hurlburt Field.
"Recovery crews are constantly refining and adjusting the search area as efforts continue as well as searching for any objects that may lead to a recovery," Pienkowski said.
The 24th Special Operations Wing and 1st Special Operations Wing, another Hurlburt unit, are contributing the majority of the active recovery team assets, along with the Navy's Explosive Ordnance Disposal Group 2 out of Joint Expeditionary Base Little Creek-Fort Story, Va.
The Coast Guard initially participated in the search, but called off its efforts after four days.
At the time Condiff went missing, the unit was conducting planned static-line jump training and Condiff was a static-line jumpmaster, according to his military biography. As a jumpmaster, he would have been considered an expert in the technique and responsible for check the equipment of his fellow airmen.
At this time, no public arrangements for a service have been made, Pienkowski said.
"His motto was God, family, country, freedoms. That's kind of how he looked at life," Todd Condiff, the missing airman's father, said in an interview with WFAA, a TV station in Dallas, where the family lives.
"Somehow this was his mission," said the grieving father. "He's on the other side working now."
Cole Condiff's wife, Rachael, is also from north Texas and the couple have two daughters. Last year, he surprised his wife, then pregnant, at the 2018 Major League Baseball All-Star game after a six-month deployment. Fox News interviewed Cole Condiff following the surprise, asking him why he chose to serve in the military.
"This country's given me so much. It's given me a beautiful family. It's given me opportunity," he said. "I felt it was my duty to pay back the country. It also provided me the opportunity to take care of the family it blessed me with. It's what I felt like I needed to do."
Thayer.rose@stripes.com Twitter: @Rose_Lori