Navy's top SEAL orders adoption of grooming and uniform standards, blames leadership for 'ethically misaligned' troops
---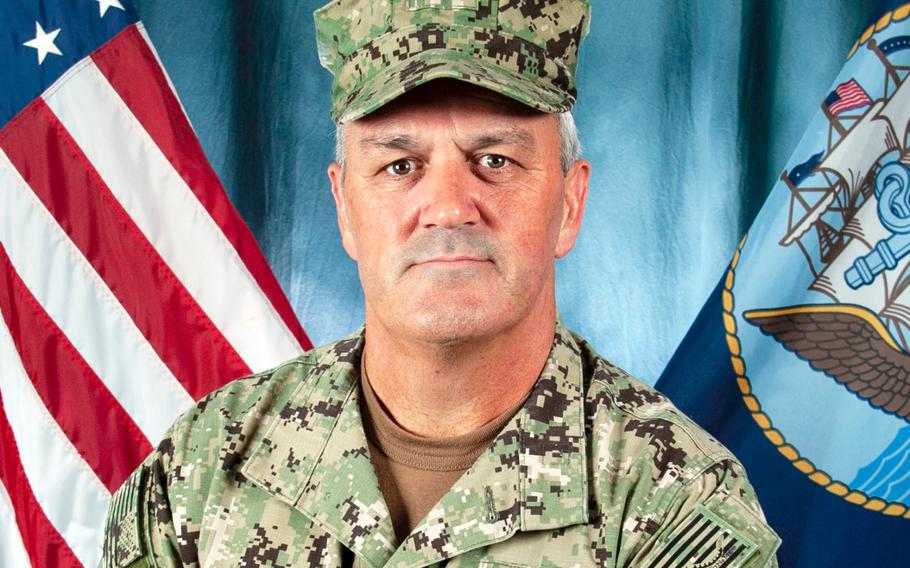 WASHINGTON — The Navy's top SEAL has ordered Naval Special Warfare Command to adopt stringent grooming and uniform standards required throughout the rest of the service, telling his top commanders "that a portion of this force is ethically misaligned with our culture."
In a memorandum issued Tuesday to senior SEAL commanders, Rear Adm. Collin Green, the commander of Naval Special Warfare Command, blamed a lack of leadership for a recent string of high-profile SEAL scandals that point to ethical problems within the ranks of the Navy's elite force.
The new guidance is the result of a command-wide review of ethics and culture that Green ordered last month as the SEAL community has dealt with several high-profile issues in recent years including accusations of war crimes, charges of illicit drug use, drinking on duty in the Middle East, claims of sexual assault and the involvement of two SEALs in the death of a Green Beret.
"The root of our problem begins with members who fail to correct this behavior within their sphere of leadership and prioritize this misalignment over the loyalty to Navy and nation," Green wrote.
"We must take a 'back to basics' leadership approach to correct our drift," he added. "I will hold the chain of command accountable, as I am accountable for the good order and discipline in our formations."
The adherence to strict Navy grooming and uniform standards would be a marked change for the SEAL community, which has adopted looser appearance rules, including beards — especially in wa rzones. Green called for commanders to conduct routine uniform inspections and barred the use of any unofficial Navy and unit insignia on uniforms.
The admiral also ordered all accusations of misconduct against chief petty officers and those of higher rank within Naval Special Warfare Command to be reported directly to him.
Other steps that Green told SEAL leaders to take include implementing a program "to track and develop an individual's leadership and ethical development" through his or her career, implement special warfare history and heritage into regular activities, and provide all SEALs formal legal briefings.
The top commander of U.S. Special Operations Command, Army Gen. Richard Clarke, has issued his own review of ethics and culture within the larger special operations community. He did so in the weeks after Green first announced he would look into problems within the SEAL ranks.
Green's initial review started almost immediately after reports of a Navy SEAL team being suddenly sent home in July to San Diego from Iraq over accusations of drinking alcohol during an Independence Day celebration, during which an alleged sexual assault on a female servicemember working with the team occurred.
That incident came just after the acquittal of Chief Petty Officer Eddie Gallagher on charges of war crimes, including murder in the 2017 killing of a wounded Islamic State captive. During the court-martial, fellow members of SEAL Team 7 testified team members drank and partied during their free time in Iraq.
In another murder case earlier this year, Senior Chief Petty Officer Adam Matthews, a former member of the Naval Special Warfare Development Group, or SEAL Team 6, was convicted for his role in the 2017 strangling death of Green Beret Staff Sgt. Logan Melgar in Mali.
Another member of the SEALs, Senior Chief Petty Officer Tony DeDolph, faces charges, including murder, in that case. Two elite Marine Raiders were also implicated in Melgar's death, which has been described as an accidental killing during a hazing event after the elite troops had been out drinking. One of the Marines, Staff Sgt. Kevin Maxwell Jr., was convicted this year for his role in Melgar's death. The second, Gunnery Sgt. Mario Madera-Rodriguez, like DeDolph, still faces charges in the death, including murder. DeDolph and Madera-Rodriguez are expected to face court-martial later this year.
Such incidents, Green wrote, erode the American public's trust in the SEAL community. He challenged top SEAL leaders to take responsibility for the actions – on and off duty – of all their SEALs.
"In our business, trust is earned by demonstration of competency and character," Green wrote in the memo. "I charge all of you to perform at the highest level and own your responsibility with unmitigated competence and character – every time, everywhere. The mission is too important. The nation needs us countering violent extremist organizations, rogue regimes and in constant competition with peer and near-peer adversaries."
---
---
---
---