Navy's surface warfare officers will soon get to wear new leather jackets
by
Caitlin M. Kenney
January 9, 2020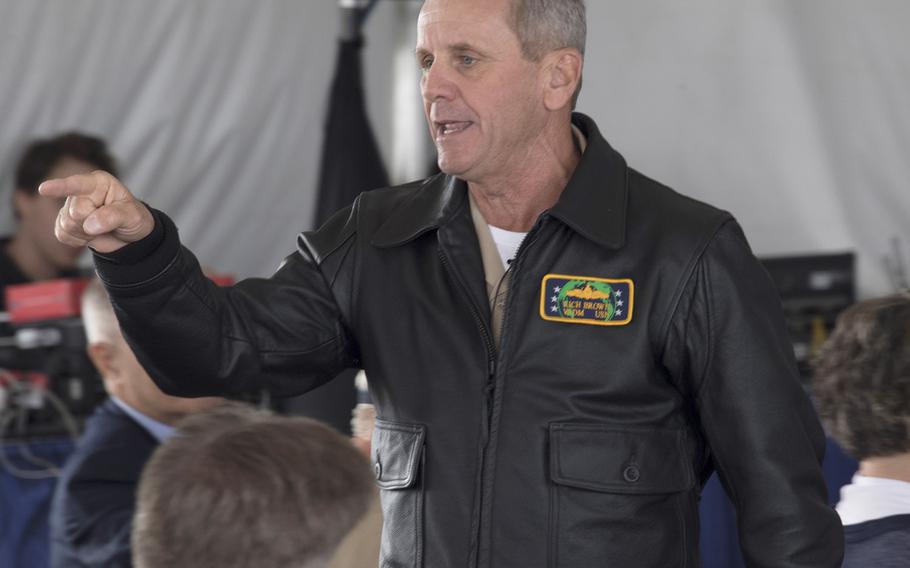 WASHINGTON— Navy surface warfare officers will soon be issued new leather jackets to wear and show their expertise and create a sense of pride.
The new jacket is similar to the famous aviation bomber jacket and is "meant to build esprit de corps" and symbolize the "tactical warfighter expertise" of being a qualified surface warfare officer, the Navy said in an announcement Thursday.
The jacket will be available starting in June.
"The surface warfare community has a long-standing history of excellence and an uniquely identifiable item is one way to signify the outstanding achievement and professionalism of our surface warfare officers," Vice Adm. Richard Brown, commander of Naval Surface Forces, said in the announcement. "Those who wear the jacket will be easily identified as a part of a long lineage of professional ship drivers and maritime warfighters."
The jacket is black leather and features knitted cuffs and waistband, a pointed collar and will be fully lined. It also has two front pockets with flaps and a Velcro name tape patch on the left side.
Surface warfare officers will primarily wear the jacket while at sea with their at-sea uniforms, according to the Navy. They can be worn when officers are ashore as an optional outer jacket but only with the service uniform.
Active, Reserve, and full-time support officers who have earned the surface warfare officer qualification will be allowed to wear the jacket. Officers who later move to a different job specialty outside of surface warfare can still wear the jacket and can also wear it when they leave the Navy.
Kenney.Caitlin@stripes.com Twitter: @caitlinmkenney