Navy halts spring physical fitness tests due to coronavirus
---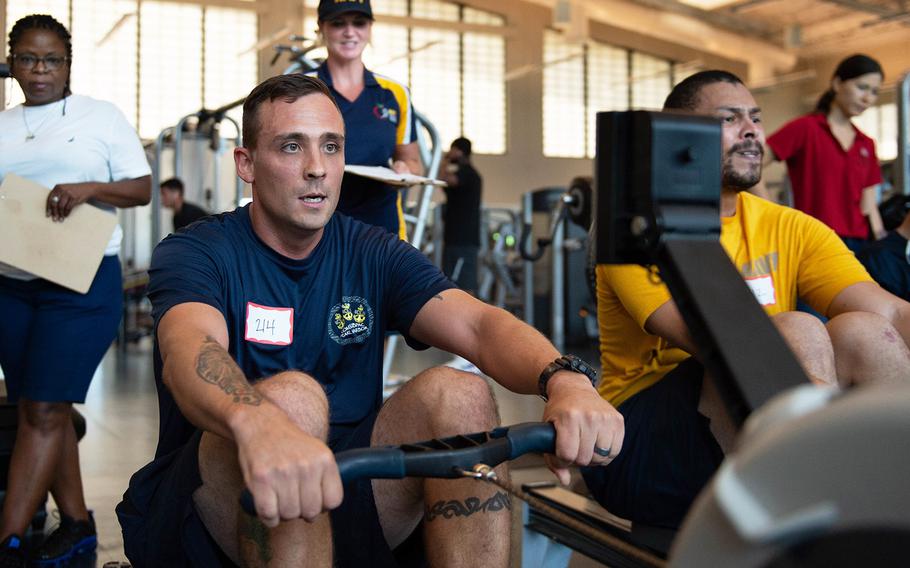 • Stars and Stripes is making this story and other coverage of the coronavirus pandemic available free of charge. See other stories here, and sign up for our daily coronavirus newsletter here.
WASHINGTON — Sailors who were getting ready to take their physical readiness test in the spring will now have more time to practice their pushups after the Navy canceled the assessments due to the coronavirus outbreak, the service announced Wednesday.
The assessments require sailors to be in close contact to conduct the exercise tests and physical measurements. The Centers for Disease Control and Prevention recommends people maintain a social distance of about six feet to prevent the spread of the coronavirus.
Every sailor and reservist is required to have the physical fitness assessment twice a year — in the spring between January and June and in the fall between July and December. The assessment includes the physical readiness test and the body composition assessment.
During the physical readiness test, sailors do pushups, situps and a cardio event, such as a run. The situp event requires a sailor have their feet held down by another sailor to secure them. During the body composition assessment, sailors have their weight recorded and, if necessary, they are physically measured to check body fat estimates to ensure they meet the Navy's height and weight requirements.
Commands who have started or already completed their testing are asked to stop and not to add the test information in the Physical Readiness Information Management System, according to the Navy announcement.
The Navy is also directing all commands to immediately stop organized and group physical training programs until further notice. There are exceptions to this policy, such as if a person is in recruit training or the unit's mission training requires it, according to the announcement.
---
---
---
---