Navy could face more cases of cancer, illness among Guantanamo Bay personnel
by
Tara Copp
July 31, 2015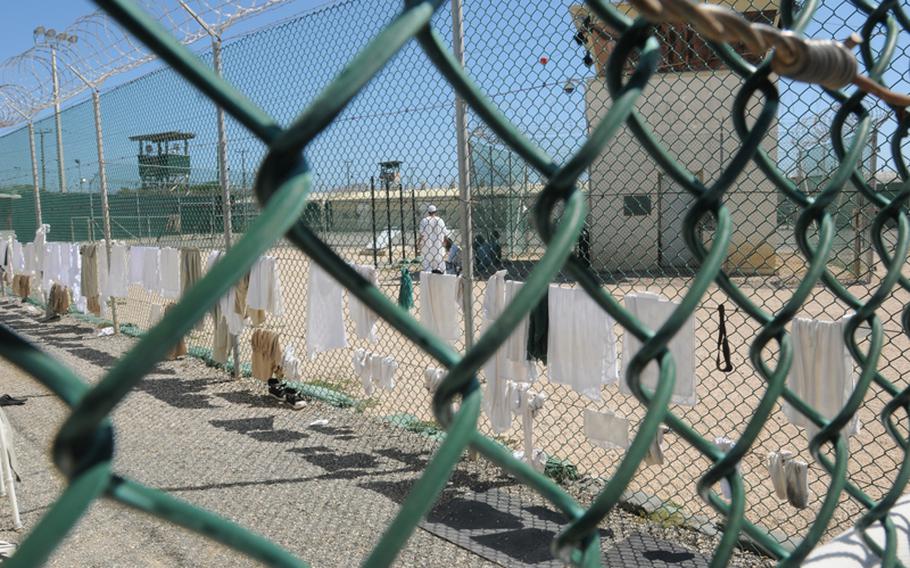 As the Navy investigates reports of seven military and civilian personnel diagnosed with cancer or other illnesses after serving at Guantanamo Bay, one of detention facility's long-time defense attorneys says there could be almost three times as many claims.
As of Thursday, the Navy was looking through records on seven cases brought to light by a complaint filed with the Defense Department's inspector general office. But an attorney who has represented detainees at Guantanamo Bay since 2005 said that close to 20 military and civilian staff have reported cancers, unexplained growths, lesions or problems with their lymph nodes. Those people lived and worked at Camp Justice, the housing and legal complex at Guantanamo Bay.
"Everyone should be screened" who has spent time there, said Wells Dixon, a senior defense attorney with the nonprofit Center for Constitutional Rights. Dixon said many of those who have fallen ill reached out to him but were not part of the official complaint because they had concerns about their medical privacy.
"A number of my colleagues have gotten sick with cancer or had unexplained growths," said Dixon, who is not sick. Even on shorter trips there, "it is rare that we travel and a member of the team doesn't get sick."
Navy spokeswoman Cmdr. Wendy Snyder said the Navy was not aware of additional cases. The Navy is sending a medical team to the U.S. base next week to look at the buildings and container housing, she said. The Navy and Marine Corps Public Health Center and Navy environmental officials are also looking for potential links between carcinogens on site and the illnesses.
Dixon said he believes that risks to personnel are limited to the legal and support teams who lived and worked on Camp Justice, which includes the legal teams' Quonset hut barracks, the detainees' legal processing facilities and the media center. The housing complex was built in 2008 on the inactive airstrip and taxiways at McCalla Airfield. Historically, airfields have required significant environmental remediation once inactive due to years of jet fuel farms or dumping.
Dixon said he's tried to find similarities in service among the colleagues who've reported illnesses, "and everything is pointing toward the environmental conditions at Camp Justice."
It is not an issue for the detainees or naval base personnel, he said. "Uniformed counsel who have served in other areas -- Iraq, Afghanistan - there's nothing that ties them together other than their service at Camp Justice."
On Thursday the Miami Herald reported that one of the former Navy defense attorneys assigned to the military commissions, Lt. Cmdr. William Kuebler, 44, was buried in Annapolis following his death from cancer July 17. It was his death that spurred the IG complaint, the Herald reported.
copp.tara@stripes.com Twitter: @taracopp