Navy closes five training schools at Naval Base San Diego after sailors test positive for coronavirus
---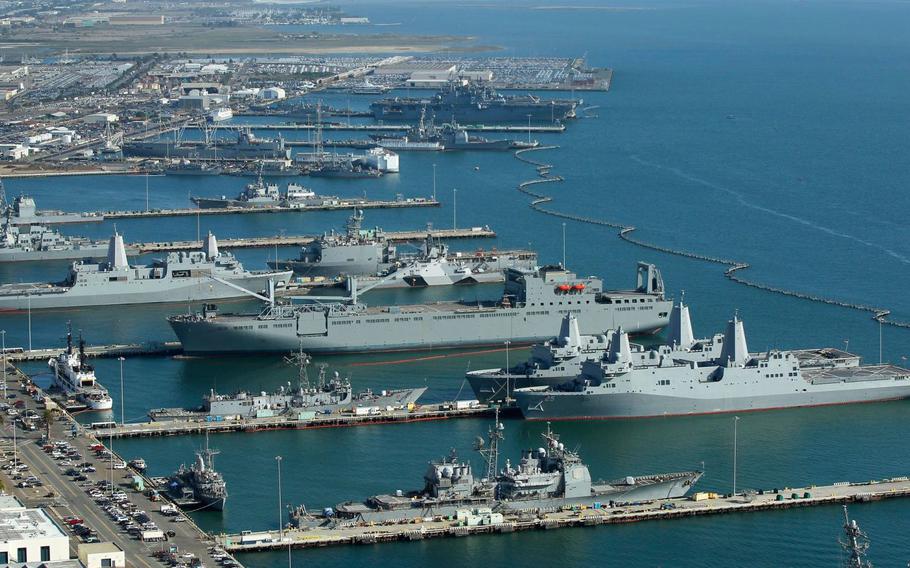 Read more Stars and Stripes coronavirus coverage.
WASHINGTON — The Navy closed five of the seven schools on Naval Base San Diego due to the coronavirus outbreak, including one school where three sailors tested positive for the virus within the last five days, an education and training official with Navy said Tuesday.
A sailor assigned to the USS Essex, an amphibious assault ship, was attending a course at the base when the individual tested positive Saturday for the coronavirus, officially called COVID-19, the Navy said in a statement issued Tuesday. The infected sailor is quarantined at home and people with whom the sailor had close contact are also staying at their homes.
Naval Base San Diego is the homeport for Pacific Fleet and 220 commands are located there, including the headquarters for the commander of Navy Region Southwest, according to the base's website. About 20,000 active-duty sailors are assigned to the base, according to base spokeswoman Krishna Jackson.
Two other sailors at the base tested positive Friday and Sunday and both are in isolation, according to the statement. The three sailors are an instructor and two students at the base, the San Diego Union-Tribune reported.
"All [five schools] were closed due to COVID-19, whether it be positive tests, precautionary measures, or the school [was] deemed 'non-essential'," Cmdr. James Stockman, a spokesman for Naval Education and Training Command, wrote Tuesday in an email. He would not name the schools and he said the course that the USS Essex sailor was attending is postponed.
Training Support Command San Diego, which is located at Naval Base San Diego, provides management, technology, and infrastructure support for students and staff at 22 Naval Education and Training Command schools located in Navy Region Southwest, which covers California, Arizona, Nevada, Utah, Colorado, and New Mexico, Stockman said.
---
---
---
---