Navy announces end of blue camouflage uniform
by
Wyatt Olson
August 4, 2016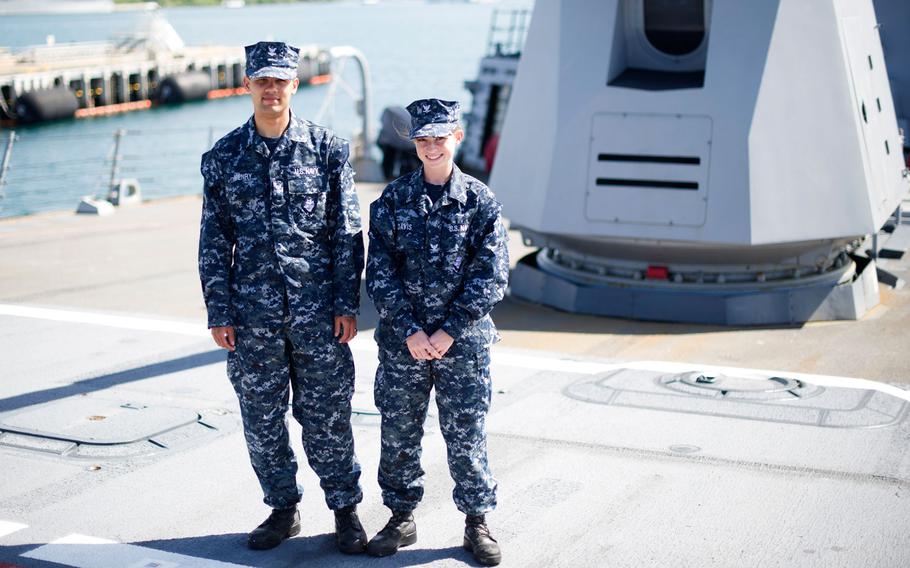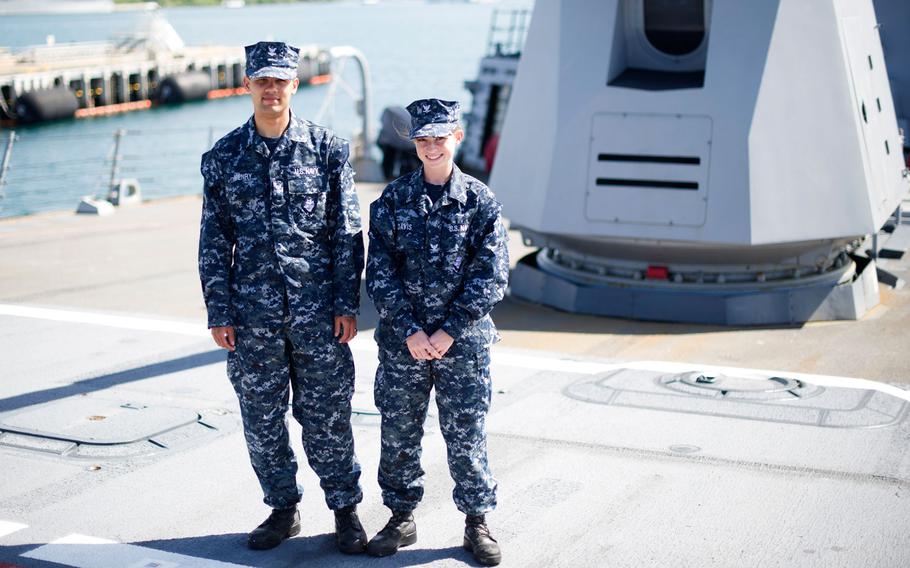 The Navy is mothballing the unpopular digital-blue camouflage uniform sailors must wear while working ashore. Starting Oct. 1, sailors can begin wearing a green camouflage uniform formally known as NWU Type III.
The blue uniform, known as Type I, was phased in July 2010 as the Navy's only authorized work uniform. But the clothing was widely panned by sailors as uncomfortable and heavy, and found to be unsafe near fire.
Complaints appear to have been a driving force behind the switch. Sailors around the world brought up the topic with top Navy officials, including the chief naval officer, Secretary of Navy Ray Mabus said in a statement.
"They want uniforms that are comfortable, lightweight, breathable ... and they want fewer of them," he said. "We have heard the feedback and we are acting on it."
This is the Navy's first step in a process of consolidating the service's uniform requirements. Type III uniforms will be issued to new recruits beginning Oct. 1, 2017, the Navy said. By Oct. 1, 2019, the Navy plans to eliminate the blue camo pattern from the seabag.
During that three-year period, sailors can wear either uniform when ashore or at port, the Navy said.
For the time being, black boots will remain the standard footwear worn with the green uniform in the U.S. and its territories, the Navy said. Expeditionary forces in the U.S. or any forward-deployed forces, however, may wear the desert tan or "coyote brown" boots with the green uniform at the discretion of unit commanding officers.
The Navy is continuing its wear test of an improved flame-resistant uniform for shipboard wear, the statement said.
There is now a preliminary design for a "more professional looking two-piece utility shipboard uniform that can be worn both at sea and operational support jobs ashore," the Navy said. Wear tests for the two-piece prototype are slated for 2017.
Stars and Stripes reporter James Kimber contributed to this report.
olson.wyatt@stripes.com Twitter: @WyattWOlson