Naval Special Warfare sailor tests positive for coronavirus in Washington
---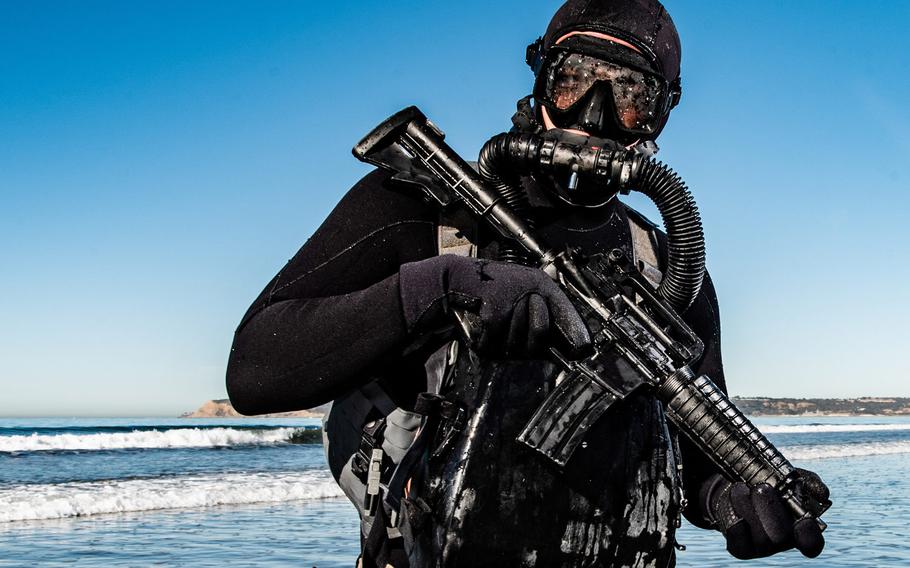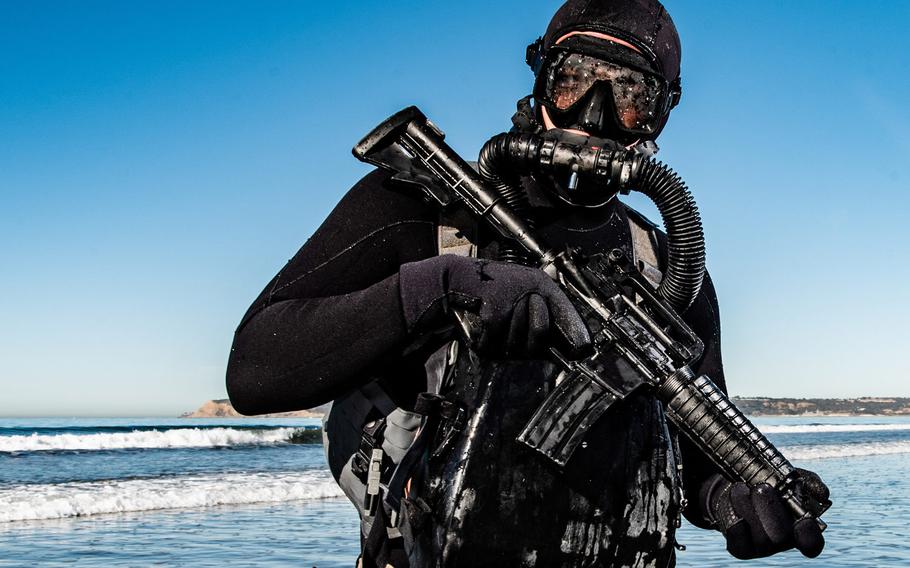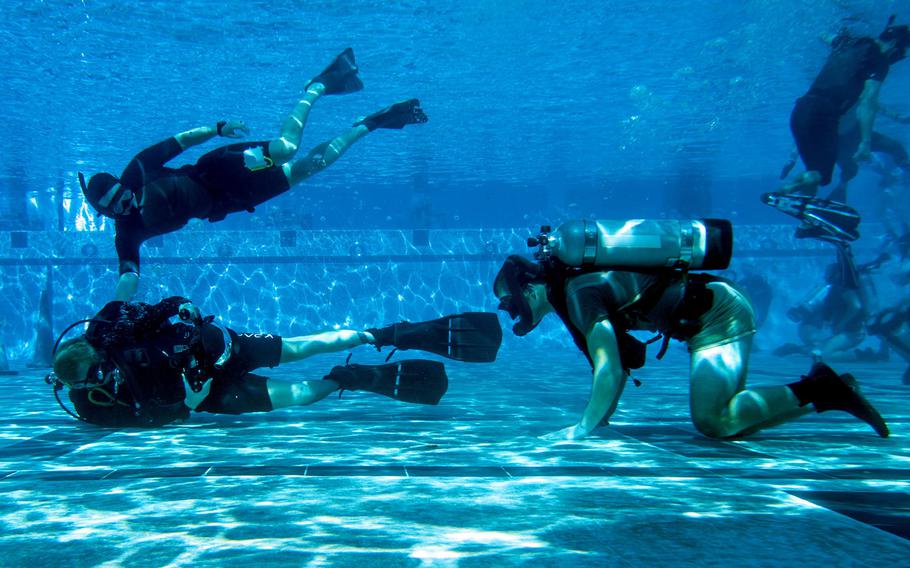 A member of the Navy's special operations community has tested positive for the coronavirus, the service's Special Warfare Command said late Thursday.
The unnamed petty officer second class was training at Naval Base Kitsap-Bangor in Washington, the state with the second-highest number of cases of the COVID-19 disease in the U.S., behind New York.
"Due to operational security we are not providing the rating of the second class petty officer, and will only confirm that it is a second class petty officer assigned to Naval Special Warfare," said Lt. LT Matthew Stroup, a command spokesman.
The Naval Special Warfare Command includes SEALs, special warfare combatant-craft crewman and other support ratings, Stroup said in an emailed statement.
"The individual is currently isolated on base and restricted in movement in accordance with the Center for Disease Control and Prevention Guidelines," Naval Special Warfare Command said in a statement. "The other members of the group who were in close contact with the Sailor are also quarantined on base out of an abundance of caution. They remain in close contact with medical professionals."
The Coronado, Calif.-based Navy command is part of U.S. Special Operations Command. Both the Navy and SOCOM "are committed to taking every measure possible to protect the health of our force" and officials are coordinating closely with local, base and public health authorities, the statement said.
More than 1,376 people in Washington have tested positive for the coronavirus and 74 have died, the state's health department data showed Thursday.
New York has reported nearly 4,600 cases, Centers for Disease Control and Prevention data show, and the military plans to send the 1,000-bed hospital ship USNS Comfort to help with the crisis. The San Diego-based USNS Mercy is also expected to deploy in the coming weeks to assist hospitals on the other side of the country.
The NSW sailor is the latest of several cases of coronavirus among sailors on the West Coast.
A sailor from the destroyer USS Ralph Johnson, homeported in Everett, Wash., tested positive on Monday.
At least four sailors with ships ported in San Diego have tested positive in the past two weeks — one from the littoral combat ship USS Coronado, two from the amphibious assault ship USS Boxer, and one from the amphibious assault ship USS Essex.
The Naval Training Center in San Diego closed last Saturday after three sailors tested positive for the virus, officials said earlier this week. The sailors, including the Essex sailor and a sailor assigned to Naval Base Point Loma who were students, were isolated at their homes, and those who'd had close contact with them were told to self-isolate, the service has said.
As of Wednesday, nearly 50 service members had tested positive for the virus, Pentagon spokesman Jonathan Rath Hoffman told reporters.
"Right now, we have 49 military cases, 14 civilian cases, 19 dependents and seven contractors," Hoffman said during a Pentagon briefing.
garland.chad@stripes.com Twitter: @chadgarland
---
---
---
---