National Guard distributes supplies, Fort Polk cleans up post after Hurricane Laura
by
Corey Dickstein
August 31, 2020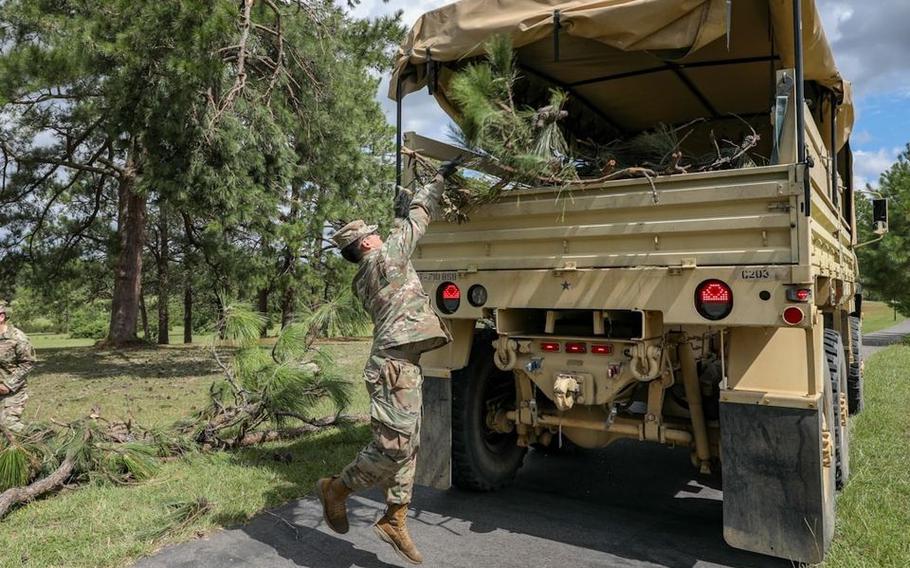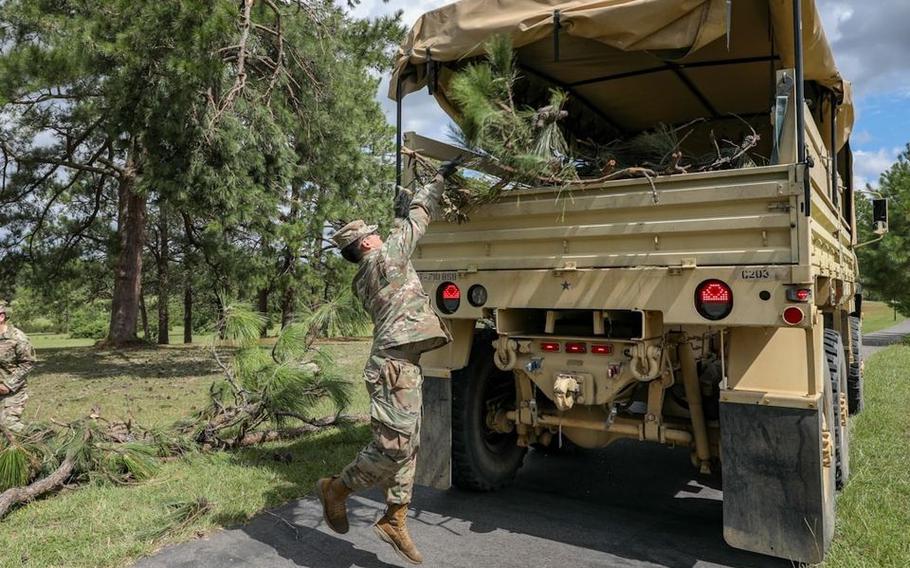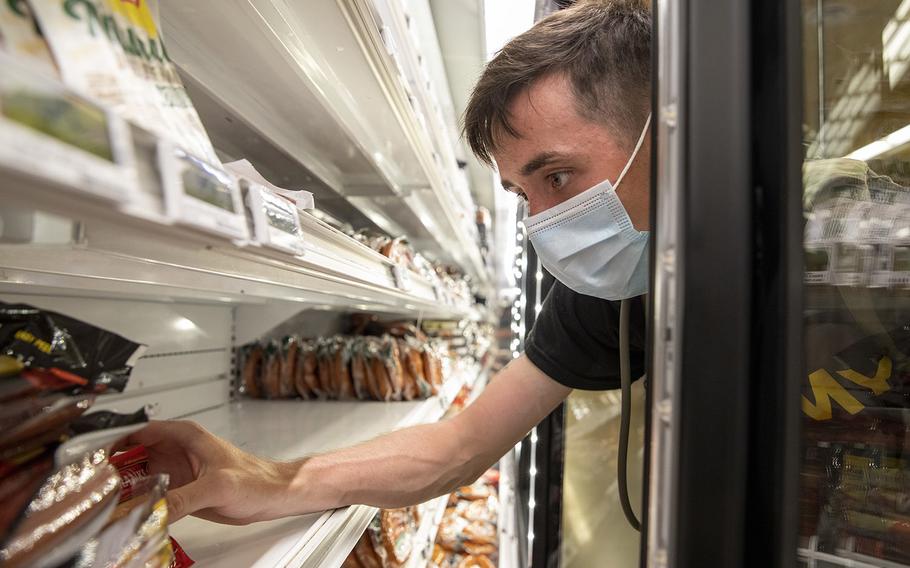 WASHINGTON — Some 6,200 Louisiana National Guard members have spent recent days delivering tens of thousands of pounds of supplies to storm-stricken residents dealing with widespread power outages and damage from Hurricane Laura, which barreled into the Gulf Coast last week.
By Monday morning troops had distributed more than 70,000 liters of water, 39,000 prepackaged military meals and 6,2000 tarps throughout Louisiana, Guard officials said. Louisiana suffered the brunt of Laura's damage, after the Category 4 storm made landfall at Cameron, bringing 150 mph winds to the small coastal town about 30 miles east of the border with Texas before continuing north.
Officials also reported more than 300,000 Louisianans remained without power Monday primarily in south and central portions of the western half of the state. The storm was responsible for at least 18 deaths in Texas and Louisiana, as of Monday, The Associated Press reported.
Louisiana's National Guard said it had evacuated about 2,000 people and 20 pets since the storm's arrival. It has also worked to clear roads and remove debris, provide logistical support for federal and state responders, and it has provided engineering teams to assess damage.
The Guard was prepared to activate more troops to "support civil authorities safeguarding the population, saving lives and protecting critical infrastructure," if needed, officials said.
Active-duty soldiers at the Army's Fort Polk in central Louisiana spent the weekend clearing downed trees and other debris spread across post by the hurricane, officials said. The Army post, home to one of the service's primary training facilities, is about 70 miles north of Lake Charles, La., which saw some of the most extensive destruction caused by the storm.
Brig. Gen. Patrick D. Frank, the commander of Fort Polk and the Joint Readiness Training Center, wrote on Facebook late Sunday that JRTC was prepared to host its next rotation of troops for training in the coming days. Officials made the decision after the hurricane to cut training a few days short for some 4,500 troops — mostly from 2nd Brigade Combat Team, 101st Airborne Division — who will return home this week. Those soldiers were moved from the field into buildings on the installation last week ahead of the storm. Army officials said none of the soldiers were injured during the hurricane.
Fort Polk officials also reported damage to several buildings on post, including to some residences and Bayne-Jones Army Community Hospital, which was open Monday only for inpatient and emergency services. They also reported power crews were working Monday to fix several destroyed power lines on post, which remained partially without electricity.
On Facebook, Fort Polk officials said the installation's commissary and dining facilities were open Monday. The post's Army and Air Force Exchange Services was closed, as was its identification card office, on-post schools and child and youth services.
The officials said gasoline was available at the installation's Exchange-run gas station and tap water on the installation was safe to drink. Much of the region around Fort Polk remained under an advisory to boil water before drinking, the officials said.
Barksdale Air Force Base, about 120 miles north of Fort Polk near Shreveport, was spared the brunt of the storm. A spokeswoman said Monday that debris scattered across base by the hurricane had been cleared and operations at Barksdale had largely returned to normal.
Louisiana officials said portions of the state could face power outages and other impacts from the storm for weeks longer. National Guard officials said they did not have an estimate for how long troops would remain focused on hurricane relief efforts or when some service members would return to coronavirus-focused operations, including supporting testing centers and food banks.
"We're going to be working really, really hard on the power outages, on the water systems, on the housing," Louisiana Gov. John Bell Edwards said Sunday at a news conference. "None of this is going to be easy. It's not going to happen as quickly as most people would like, for sure."
dickstein.corey@stripes.com Twitter: @CDicksteinDC