'My heart shattered in a million pieces': Family and colleagues remember F-16 pilot killed in Shaw Air Force Base crash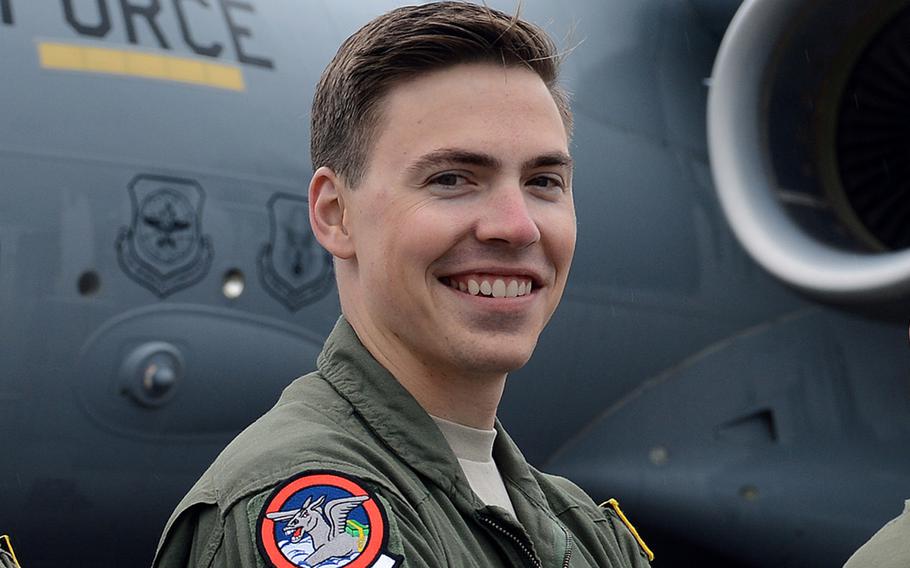 A former enlisted loadmaster who had pursued a lifelong dream of flying for the Air Force was killed while piloting the F-16CM fighter jet that crashed late Tuesday in South Carolina, Shaw Air Force Base officials said.
First Lt. David Schmitz, a pilot with the 20th Fighter Wing's 77th Fighter Squadron, was flying the single-seat jet on a training mission when it crashed on the base at about 11:30 p.m., said on its Facebook page.
"During this extremely difficult time, the outpouring of love and support from our communities to his family and our base has been much appreciated," the base post said. "Thank you."
Schmitz, got his pilot license at 17, said Col. Lawrence Sullivan, commander of the 20th Fighter Wing, in a video on the page. A former loadmaster on the C-17, Schmitz "never gave up on his lifelong goal of flying for the United States Air Force as a pilot," Sullivan said.
Schmitz earned his commission through officer training school and graduated at the top of his class in pilot training, Sullivan said.
"He loved his family, his country and he loved to fly," Sullivan said.
Schmitz's wife Valerie recalled the day before his final flight in a Facebook post. She let him sleep in because he would be flying at night, and she said he called her and their dog Toby into the bedroom.
"He smiled and said, 'I just want to be with my family!'" Valerie Schmitz wrote. "My heart melted and I jumped on the bed, snuggled up close to Dave and lay my head on his warm chest, steadily rising with each breath. I could hear his heartbeat. Toby jumped on the bed next to me and we all snuggled for a moment and watched funny animal videos before Dave had to get ready for the day."
The couple kissed goodbye and the dog licked him on the cheek. After midnight, the doorbell rang and she was informed about the accident.
"In an instant my life had changed forever and my heart shattered into a million pieces. A few hours later I kissed my sweet husband one last time on his cold lips," she wrote.
"Hold your loved ones close. You never know when it might just be the last time you'll see them. Your life can change forever in an instant. I love you so much, Dave, I always will."