Museums, memorials offer virtual ceremonies to commemorate Memorial Day
by
Rose L. Thayer
May 22, 2020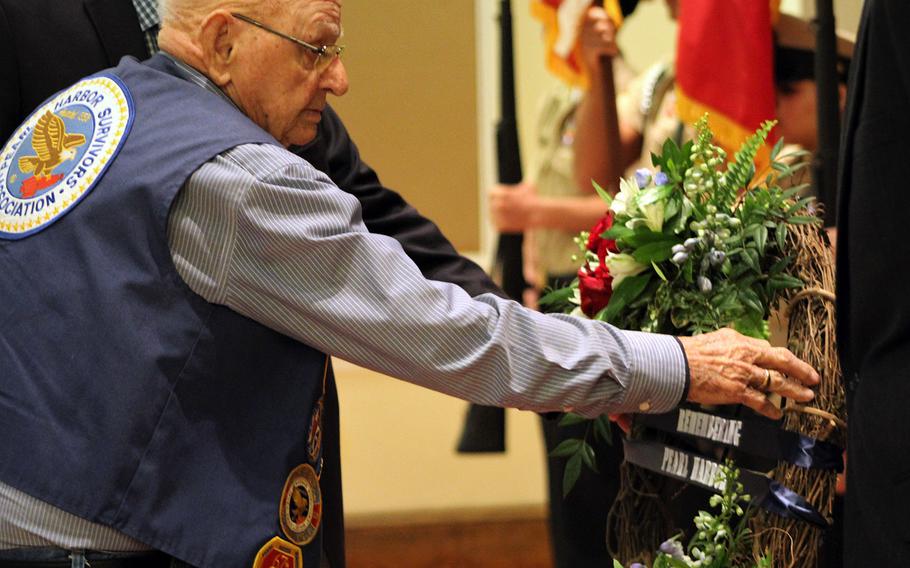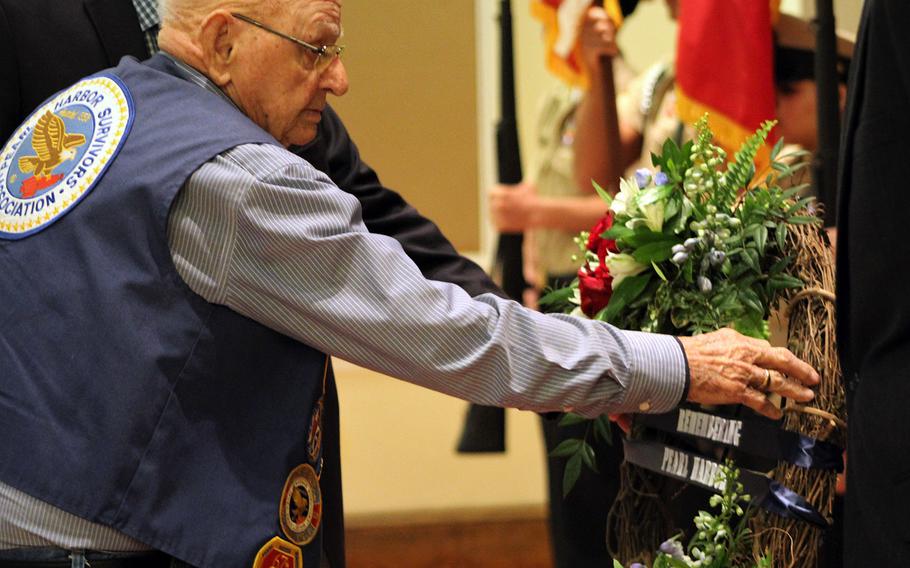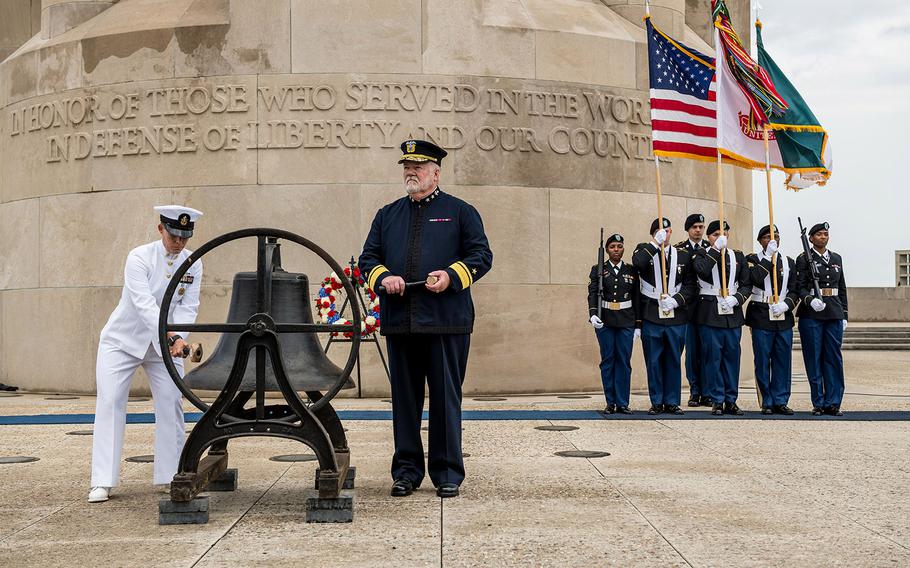 Stars and Stripes is making stories on the coronavirus pandemic available free of charge. See other free reports here. Sign up for our daily coronavirus newsletter here. Please support our journalism with a subscription.
AUSTIN, Texas – Despite restrictions caused by the coronavirus pandemic, the ritual of Memorial Day must occur, said Matt Naylor, president and CEO of the National World War I Museum in Kansas City, Mo.
"It's right that we do this work of memory and we should," he said Tuesday as the museum finalized preparations to take their traditional in-person ceremony into a virtual setting.
Observed on the last Monday in May since 1971, Memorial Day is intended for the country to pause and honor the people who have died fighting in America's wars and conducting those rituals of memorial services are important regardless of who is watching, Naylor said. The most responsible way to host those events this year is online, he said.
"Even if nobody participated, which I don't think will happen, but if nobody participated, it's right that we do this," he said. "It's both for the community so that the community can participate in ritual that helps them remember and it's equally important that we do this in memory of those who lost their lives."
Like many other military- and veteran-focused museums, the WWI museum closed to visitors in March, but as Memorial Day approached, Naylor said he and the staff couldn't let the day pass without recognition.
Retired Army Lt. Gen. Michael Ferriter, president and CEO of the National Veterans Memorial and Museum in Columbus, Ohio, said their mission is to connect with veterans, and, pandemic or not, they intend to do so on Memorial Day.
"We often say in the military, the conditions have changed, but the mission hasn't," he said. "As a veteran memorial and museum, it's about those who we serve and that's those who have served and those who have given ultimate sacrifice. It's a no brainer to keep going."
Even Colonial Williamsburg in Virginia, which was a focal point during the American Revolution, Memorial Day services will go online and include the re-enactment of history for which it is known. The ceremony's closing prayer will be presented by Navy Chaplain Candidate Lt. Joseph Feaster, a reservist and full-time Colonial Williamsburg actor-interpreter portraying Gowan Pamphlet, the first known ordained black Baptist preacher.
"Each year Colonial Williamsburg and the local chapter of the Sons of the American Revolution present a Memorial Day ceremony honoring fallen service members, including those who rest at various sites within the historic area," said Anna Harry, community affairs manager for the Colonial Williamsburg Foundation.
The virtual commemoration will take place in the Revolutionary War cemetery on the Governor's Palace grounds, where 156 men and two women of military age were buried in 1781, according to a news release from the historic site. The ceremony will include music, invocations, a wreath laying, a musket volley and a moment of silence.
"Though most of our public sites are closed due to [the coronavirus], it is still important to commemorate the significance of the day, and to create a space for connection and community as we honor those who made the ultimate sacrifice for our freedoms from the safety of our homes."
At the WWI Museum, a typical Memorial Day would include activities beginning Friday and wrapping up Monday. This year, the museum will host three events available view online and one outdoor display that people can visit while remaining physically distant from one another.
The WWI Museum will begin with a 10 a.m. ceremony scheduled to last about 15 minutes with remarks from Naylor, a color guard and prerecorded remarks from local and state leaders. At noon, the museum will livestream a bell tolling ceremony. Originally located at a federal building in downtown Kansas City, the bell was rung daily by the Daughters of the American Revolution during U.S. involvement in World War I, Naylor said.
At 2 p.m., the museum will stream a ceremony to dedicate bricks to its Walk of Honor. Since May 14, a display of 140 American flags has been on view at the museum's Memorial Mall. The flags represent the number of veterans estimated to die by suicide each week. It is both "beautiful and horrific," Naylor said.
In Ohio, the Veterans Memorial and Museum will host three different opportunities to virtually honor the fallen, including the We Honor Them Together National Virtual Walk/Run, which has more than 600 participants registered in 32 states. A 10 a.m. ceremony presented through Facebook Live will include remarks from Gold Star family members and retired Army Gen. Colin Powell, who served as secretary of state and chairman of the Joint Chiefs of Staff, and a recording of a bugler playing "taps" in the Memorial Grove.
The Vietnam Veterans Memorial Fund in Washington, D.C., is aiming to keep their ceremony as close to past events as possible while bringing it to veterans online, said Heidi Zimmerman, vice president of programs and communications for the memorial.
The livestream will occur on Facebook Live and the organization's website at 1 p.m. and will include a presentation of colors, the singing of the national anthem and a mix of previously recorded content. It will also include video tributes to all those on the Vietnam Veterans Memorial and a wreath laying, Zimmerman said.
"Our world is sort of coming undone at the moment and it would be easy for people to skip through Memorial Day without honoring those who served and died," said Naylor of the WWI Museum. "It's essential we do all that we can to help provide an opportunity for people to do the work of memory."
Thayer.rose@stripes.com Twitter: @Rose_Lori
Some online events for Memorial DayNational Museum of the Pacific https://www.pacificwarmuseum.org/blog/virtual-memorial-day-program/ Livestream begins at 10 a.m. CST and includes remarks from Candy Martin, president of Gold Star Mothers of Texas/Oklahoma and the playing of "taps."
National D-Day Memorialwww.dday.org In partnership with Virginia-based videographer Ryan Anderson, the memorial will release two scripted virtual programs -- one on Memorial Day and one on June 6, the anniversary of D-Day.
The Memorial Day video will release at 11 a.m. EST and highlights the lives of some people who made the ultimate sacrifice for freedom and the impact on those left behind. The video also includes a traditional wreath laying and the playing of "taps."
Disabled American Veteranshttps://www.facebook.com/DAV/ Beginning at 4 p.m. EST, DAV's National Adjutant Marc Burgess will deliver a "Salute to Fallen Heroes" address on Facebook Live. DAV will then premiere their "Honor Wall" compilation video, featuring tributes from DAV ambassadors, members and supporters who will share words of remembrance for their loved ones who have passed.
The National World War I Museum and Memorialhttps://www.theworldwar.org/memorialday Online livestreams begin at 10 a.m., noon and 2 p.m. CST
National Veterans Memorial and Museumhttps://nationalvmm.org/events/memorialday/ Remembrance ceremony livestream begins at 10 a.m. EST
Colonial Williamsburghttps://www.colonialwilliamsburg.org/events/memorial-day-commemorative-program/ Ceremony begins at 10 a.m. EST
---
---
---