More than 350 troops still battling California wildfires, but prepare to end deployment
by
Rose L. Thayer
August 28, 2018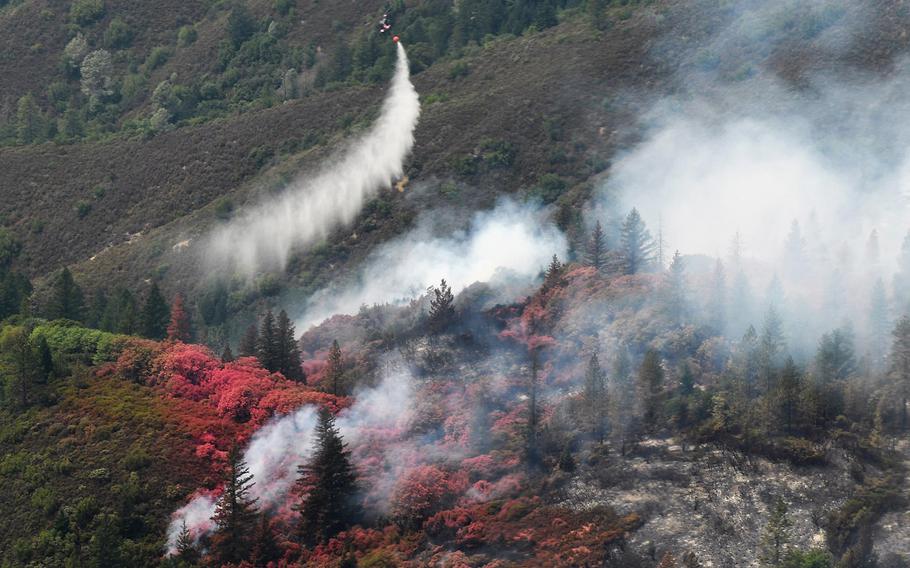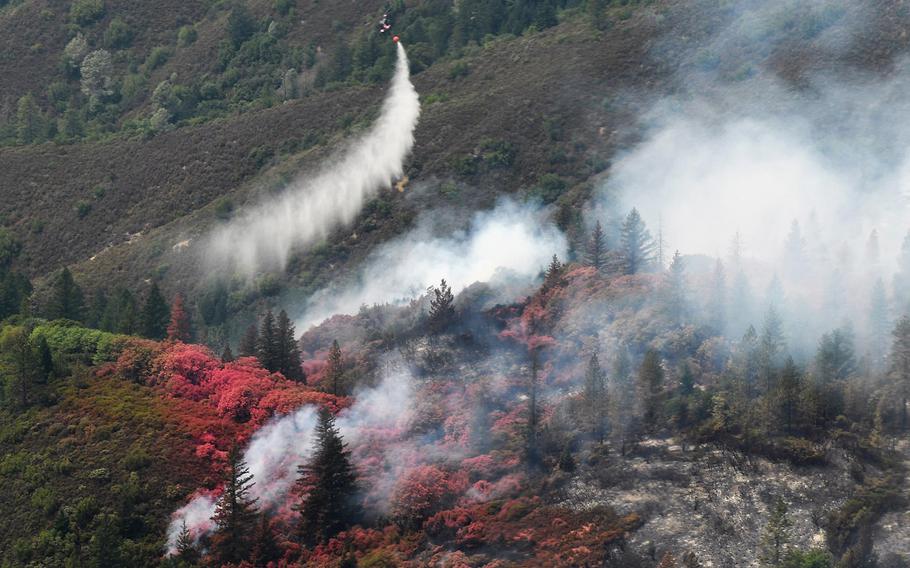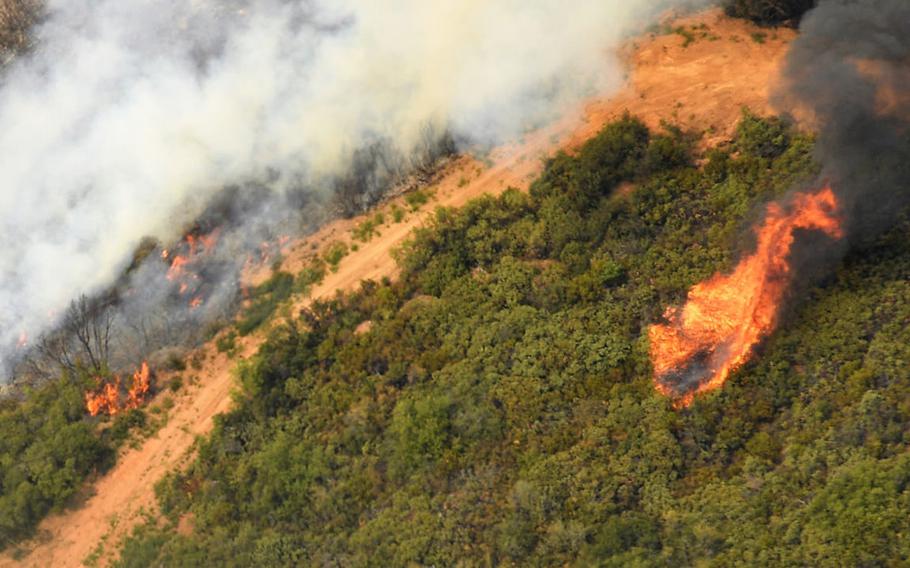 Roughly 365 troops now remain in support of efforts to control the wildfires in California, as firefighters slowly contain the historic blazes, said Col. Robert Spano, a commander for the state's National Guard wildfire operations.
At the peak of operations, more than 1,000 soldiers from the National Guard and Army helped fight the fires. The Nevada and Colorado National Guards also contributed soldiers and aircraft.
California's fire season had an early and aggressive start this year, including the Mendocino Complex Fire becoming the largest in state history, burning more than 410,000 acres. It is now 90 percent contained, according to information from the California Department of Forestry and Fire Protection.
Since July 26, C-130 aircraft from units in California and Nevada have been used to provide fire support to more than eight large fires, performed 233 missions and dropped more than 640,000 gallons of retardant. On Monday, the C-130s stopped operations.
However, there are still plenty of rotary-wing aircraft on scene performing water bucket drops and medical evacuations, Spano said. More so, about 200 soldiers from Joint Base Lewis-McChord, Wash., are still working on the ground with crews creating fire lines, but they are expected to return to their base on about Sept. 6. The rotary-wing crews could return home to California, Colorado and Nevada shortly thereafter.
"Even when we release the water buckets, the last thing to come off the fires will be medevac," Spano said. "As we get close to 100 percent containment, it makes their mission more critical."
At that time, crews can be at higher risk as they continue to create fire lines, he said.
Once this round of operations ends and the guard returns home, that's when, what Spano calls the "fire break" begins.
"Fire break for us means the break of three weeks in September before we go on to next fires in October," he said. "I tell everyone don't get complacent."
During this break, crews will reset and procure equipment and supplies that they identified as an urgent need and get ready for the next time the National Guard gets the call.
"We know we're in this for the long haul," Spano said. "We know what the conditions are in California, 130 million dead trees and prolonged drought, and years before mitigation measures might have an impact on reducing wildfires.
"Right now we are the mitigation measures," he added. "We're going to continue to posture ourselves to always be ready."
thayer.rose@stripes.com Twitter: @Rose_Lori