More than 25 Navy ships now have sailors infected with the coronavirus
---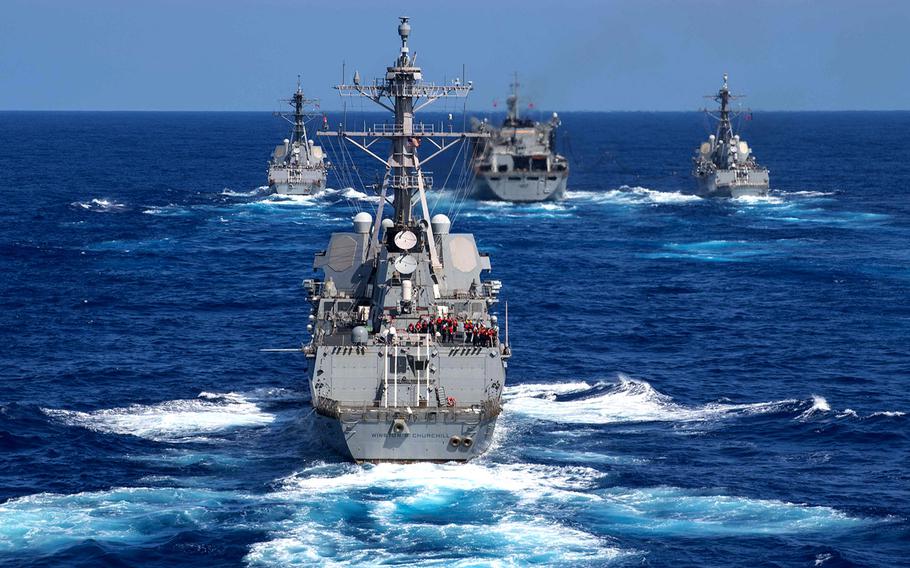 Stars and Stripes is making stories on the coronavirus pandemic available free of charge. See other free reports here. Sign up for our daily coronavirus newsletter here. Please support our journalism with a subscription.
WASHINGTON— Sailors on 26 Navy ships have the coronavirus now and 14 other ships have had confirmed cases of illness, though crew members have recovered, a Navy official said Wednesday.
All the ships are in port and none of the 90 ships at sea have cases of the virus, according to the official who spoke on the condition of anonymity. The Navy has 297 warships.
The Navy official would not say which ships had cases of the virus or how many sailors were infected, only that it was small numbers.
The Navy has been the hardest hit of the military services by the coronavirus with 997 cases now. In total, 1,298 sailors have been infected by the virus.
Most of the Navy's cases are among the crew of the aircraft carrier USS Theodore Roosevelt, which docked in Guam on March 27 due to an outbreak among its sailors, which number about 4,800. As of Wednesday, 777 sailors have tested positive, of which 63 have recovered. Six Roosevelt sailors are hospitalized now at a Navy hospital in Guam. One Roosevelt sailor, Chief Petty Officer Charles Robert Thacker Jr., 41, died April 13 from the virus.
---
---
---
---