Military to send more troops into NYC hospitals to aid stressed medical personnel
by
Rose L. Thayer
April 10, 2020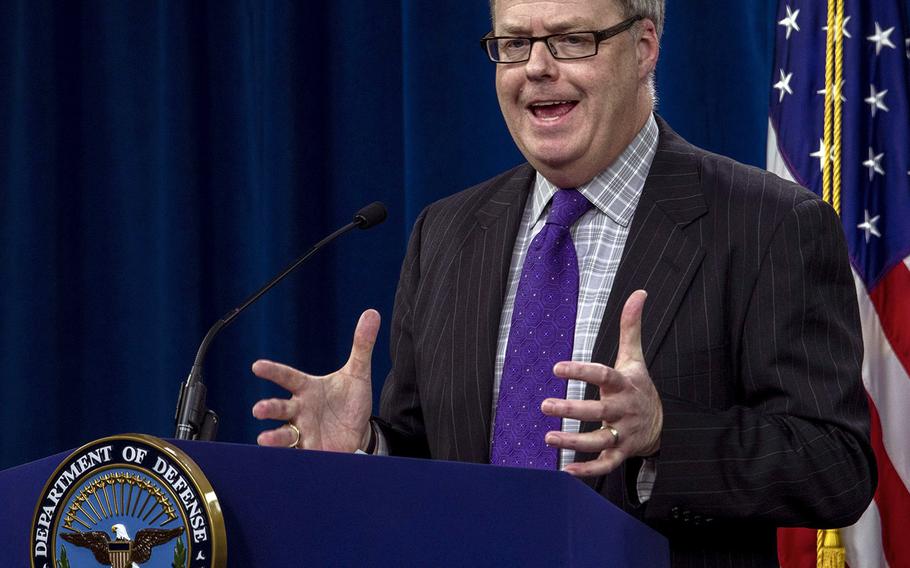 Stars and Stripes is making stories on the coronavirus pandemic available free of charge. See other free reports here. Sign up for our daily coronavirus newsletter here. Please support our journalism with a subscription.
The military is sending more medical personnel directly into New York City hospitals instead of the field hospital built in a Manhattan convention center to adapt to the changing needs of the U.S. community hit hardest by the coronavirus pandemic.
Initially, 300 of the 1,500 doctors, nurses, respiratory therapists and infectious disease specialists from the Army, Air Force and Navy Reserve deployed this week were slated to work within 11 area hospitals. The rest of the troops were meant to support the 2,500-bed military field hospital built inside the Jacob K. Javits Convention Center.
On Friday, about 400 personnel were operating within those hospitals with another 170 Army reservists set to join them during the weekend as their credentialing is approved, according to U.S. Army North officials.
"What we've found is while the civilian hospitals are getting to capacity, what they really need is they need that extra manpower and extra staffing," Assistant Secretary of Defense for Health Affairs Thomas McCaffery said Friday during a news briefing at the Pentagon.
The announcement comes just two days after a similar field hospital built in Seattle, Wash., opened and closed within three days without ever seeing a patient, The Seattle Times reported.
Washington Gov. Jay Inslee ordered Wednesday that a 250-bed field hospital in CenturyLink Field Event Center in Seattle be dismantled and returned to the Federal Emergency Management Agency to use in another state. About 300 soldiers from Fort Carson, Colo., and Joint Base Lewis-McChord, Wash., built the facility.
McCaffery said this isn't a failure of the states to plan their needs, but rather to be prepared and anticipate what could be a demand for space.
"I'd rather that than be in a situation where we need capacity and it's not there. I'd much rather have it ready to go and, if we need to, reposition it to be somewhere else," he said. "It's a far more superior position to be in than not to have the capacity and there be an extreme need for it."
The 170 Army reservists make up two 85-member Urban Augmentation Medical Task Forces. Six other task forces also deployed to New York, New Jersey and Connecticut on Friday, according to a news release from Army Reserve.
As the military plans its support in other projected coronavirus hotspots throughout the country, including New Orleans, Texas and Detroit, McCaffery said they are determining whether they can use a similar model of providing personnel to work within existing hospitals in lieu of building more field hospitals.
"Where can we partner with a local hospital that may have capacity, but what they are out of is that manpower," he said.
Thayer.rose@stripes.com Twitter: @Rose_Lori