Military spending, pay raises among unfinished business as Congress recesses
---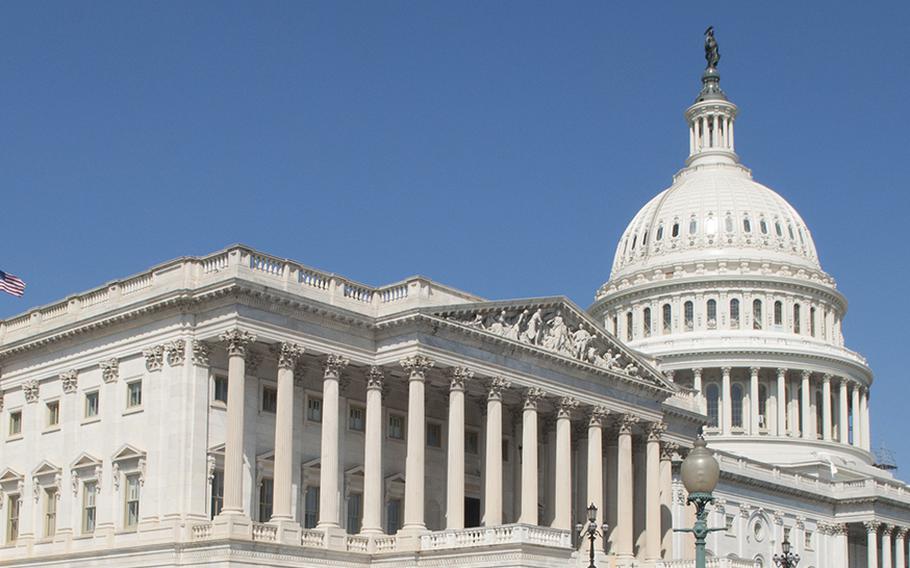 WASHINGTON — The lights will stay on in the Pentagon and troops will get paid on time, at least through early December, after Congress averted a government shutdown with a last-minute, temporary budget deal Wednesday night.
Lawmakers praised and grumbled about the stop-gap deal to fund the government and military through Dec. 9, then quickly began leaving town and a long list of unfinished business.
The 2017 defense budget, an $18-billion boost in military spending, troop pay raises and women in the draft are all on hold until after the November election as members of the House and Senate return home to campaign.
After months of debate, Congress was unable to pass an annual budget on time and came within days this week of a government shutdown – and potential troop pay freeze – due to a dispute over emergency funds for the Flint, Michigan water crisis. A deal on money for Flint allowed lawmakers to pass the temporary budget, called a continuing resolution, and it set up another potential last-minute showdown over a final defense budget and other difficult military issues in November and December.
"I have said many times before a continuing resolution is a last resort but it is what we must do to fulfill our congressional responsibility to keep the lights on in our government," said Rep. Hal Rogers, R-Ky., chairman of the Appropriations Committee, which crafts the budget.
The temporary deal keeps military spending at current levels without any of the changes requested by the Department of Defense in its 2017 budget, which was supposed to take effect at the end of this week.
It does provide a full year of funding for the Department of Veterans Affairs, which received a small boost from the previous year, and military construction projects. Congress included $1.1 billion to combat the Zika virus as well as emergency funding for Louisiana and other areas hit by flooding, and the country's opioid epidemic. The emergency Flint funds will be provided in separate legislation, according to the agreement between Republicans and Democrats.
The deal was a relief to lawmakers who were eager to leave Washington and get back to campaigning. Control of the Senate appears in play, members face tough re-election fights, and the country is heading toward one of the most divisive presidential elections in recent history.
But the lack of an annual defense budget irks the Defense Department and military, which is unable to make long-term plans and change tack without new spending authority.
The House and Senate broke off negotiations earlier in September on an annual budget bill, the National Defense Authorization Act, after disagreements over the proposed $18-billion increase in military spending.
The controversial spending hike spearheaded by the House would mostly buy new hardware such as aircraft and ships, put off troop cuts, provide a bigger pay raise for servicemembers and ease what Republican hawks call a readiness crisis.
But the Senate opposes it, partly because the $18 billion would come from the overseas war fund and cause forces deployed to Iraq, Syria and Afghanistan to run out of money in April.
The NDAA could also settle a dispute between the House and Senate over requiring women to register with the Selective Service and potentially be drafted into future military conflicts. The House prefers to study the issue while the Senate is in favor of an integrated draft. For now, the military remains an all-volunteer force.
The temporary budget deal passed Wednesday night provides some more time for debate – but not much.
Lawmakers will have roughly one month to resolve those issues and pass some type of spending and policy plan for the military when they return to Washington in mid-November. Congress is scheduled to end its lame-duck session and go home Dec. 16.
Rep. Steve Russell, R-Okla., an Army Ranger and battalion commander during the Iraq War, voted against the temporary budget deal. He said it hurts the military and creates gridlock while putting off problems lawmakers were elected to solve.
"We should burn the midnight oil rather than worry about all the national election posturing," Russell said.
tritten.travis@stripes.com Twitter: @Travis_Tritten
---
---
---
---