Military services: Short-term budget fixes are long-term headaches
by
Jennifer Hlad
March 26, 2015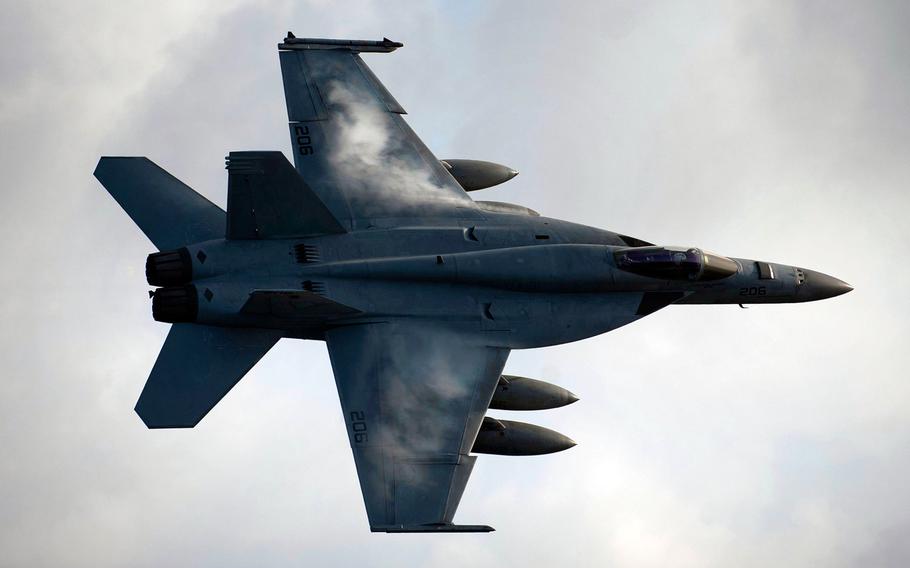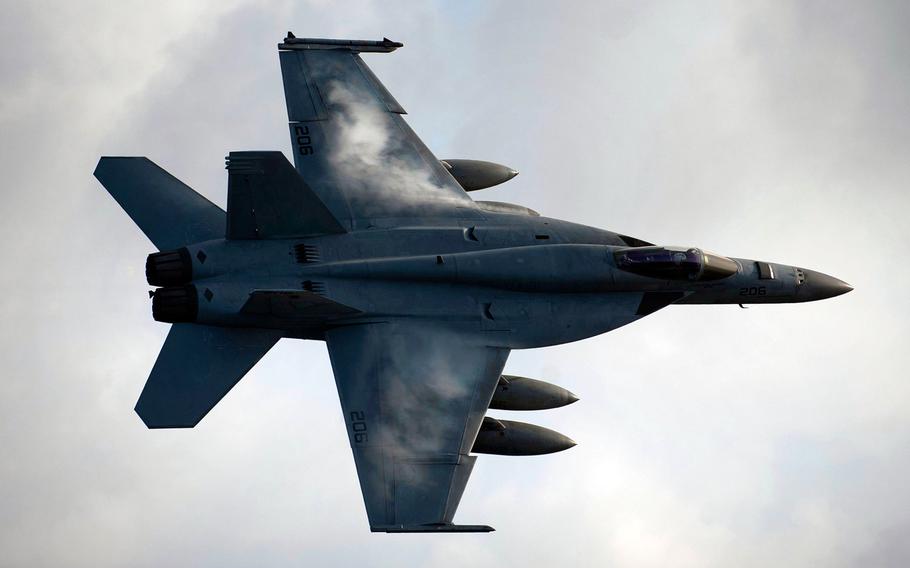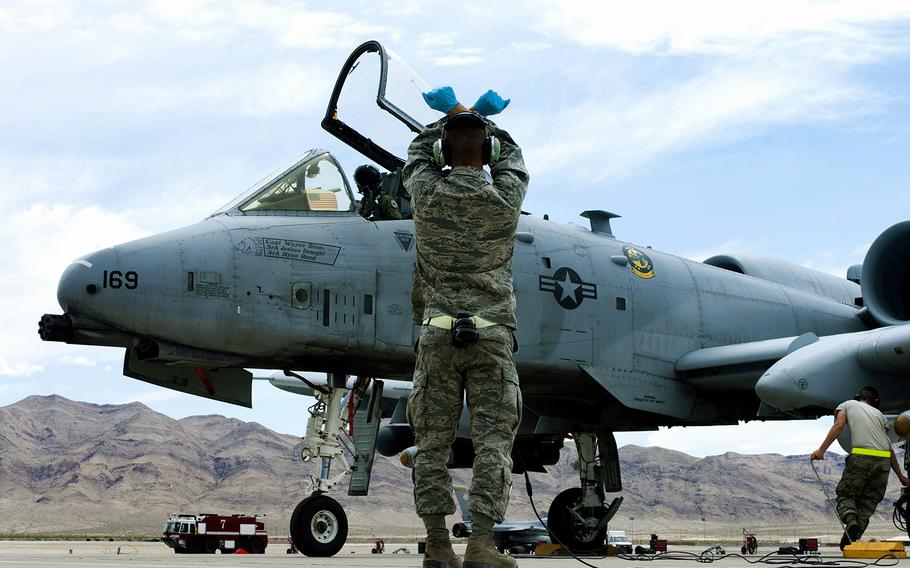 The Air Force is again proposing to retire its A-10 fleet and the Navy has delayed buying Joint Strike Fighters and F/A-18 Super Hornets because of budget pressure, but those decisions do not come without risk, military leaders told a House subcommittee Thursday.
The Navy fighter fleet will be about 130 aircraft below requirements next year, and an average of 100 aircraft short every year from now until 2020, said Rep. Paul Cook, R-Calif., vice chair of the House Armed Services tactical air and land forces subcommittee.
The budget control act is "forcing the military to make short-term decisions that have long-term consequences on our national security," Cook said.
One of those decisions is that the Navy isn't buying the F-35C, that service's variant of the Joint Strike Fighter, at the rate it needs to because of financial constraints, said Rear Adm. Michael C. Manazir, the Navy's director of air warfare.
The Navy will continue to prioritize readiness for currently deployed forces above all else, said Vice Adm. Paul Grosklags. But without stable and predictable funding, he said, the U.S. will end up with a smaller force that is less capable, more vulnerable and slower to respond in a crisis.
The Air Force plans to save $4.7 billion by retiring the A-10s, and save $470 million by slashing the EC-130 fleet, then use that money for other aircraft programs and to stop cutting the total number of airmen in the force, said Lt. Gen. James M. "Mike" Holmes.
"Shortfalls in capacity mean we must accept some risk in our ability to do everything we're expected to do," Holmes said. "There's no question that the A-10 has been a steady and stellar performer in recent conflicts. Nevertheless, our current force structure is simply unaffordable in today's fiscal environment."
Rep. Martha McSally, R-Ariz., represents a district with a base that is home to both A-10s and EC-130s, and she asked Holmes if he agreed that the A-10 has unique capabilities that make it the best aircraft for certain combat situations.
Holmes did agree, but said he is limited on where he can find funding for other aircraft.
"Our problem is that I don't have enough money to do all the things I'd like to provide for our warfighters," he said. "There are many areas that I have limits on places where I can go to achieve savings, particularly in capacity, from Congress and the [Department of Defense]… I have to go to capacity to save money."
The Navy, Air Force and Marine Corps also are all significantly short on munitions, and Holmes said the Air Force has asked for $1.8 billion next year and $7.3 billion for the following three fiscal years to buy more bombs.
Though all the services talked about their need for the Joint Strike Fighter, Rep. Loretta Sanchez, D-Calif., expressed concern about the jet, particularly in light of an engine fire last year.
However, Lt. Gen. Jon M. Davis, the Marine Corps' deputy commandant for aviation, said the engines are very reliable, new software has been performing very well, and the Corps will likely be able to declare initial operating capability by July.
All three services restricted their fleets immediately after the fire, but were able to make temporary fixes to the engine to allow the fighters to get back in the air, Grosklags said. The engine manufacturer, Pratt and Whitney, is still working on a long-term solution, he said.
hlad.jennifer@stripes.com Twitter: @jhlad