Military's first member to die from coronavirus remembered as man who loved God, country and family
by
Rose L. Thayer
March 31, 2020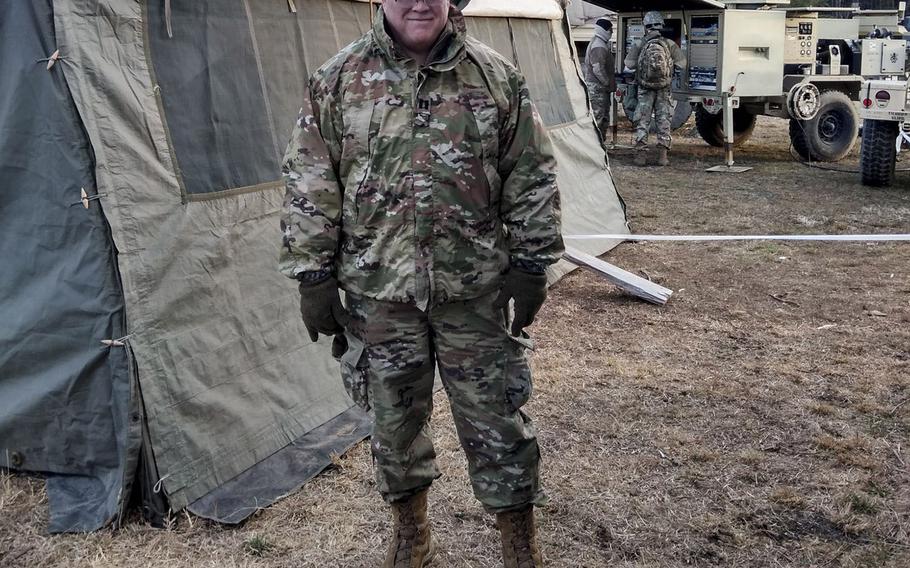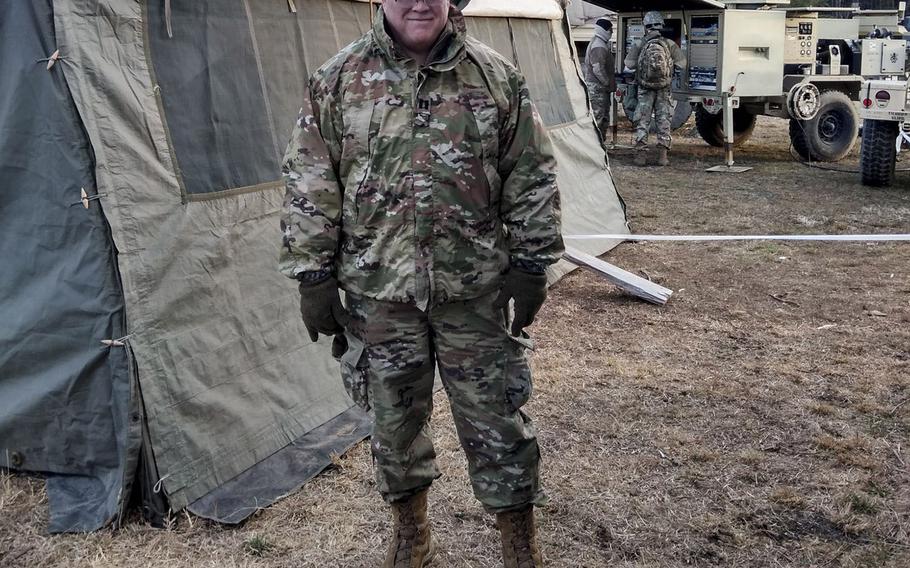 Stars and Stripes is making stories on the coronavirus pandemic available free of charge. See other free reports here. Sign up for our daily coronavirus newsletter here. Please support our journalism with a subscription.
Army Capt. Douglas Linn Hickok was preparing to activate as a physician assistant with the New Jersey National Guard in response to the coronavirus pandemic when the 57-year-old became sick with the virus. He entered a Pennsylvania hospital on March 21 and died Saturday.
Hickok is the first military service member to die from coronavirus, which has infected 673 military members and sent more than 30 to the hospital.
"My brother didn't run away from this virus," said Mary Hickok-Scott, Hickok's younger sister. "He could have. He could have said, 'I'm out.' But he didn't. He ran towards it."
Unable to travel to be together, the Hickok family is spread across the country grieving for a man they say put "God, country and family first."
"He would give the shirt off his back to anyone as long as I can remember," his sister said from her home in Washington state. As a kid, "he would bring home stray pets or friends from school who couldn't afford lunch and have my mom feed them. He was as true as a person could get."
Hickok, a third-generation service member, was born at Norman Air Force Base, Okla., said Shandrea Hickok, his 26-year-old daughter. He and his five siblings were raised mostly in California where he loved to play baseball and earned his Eagle Scout badge at age 16.
He first moved to the East Coast to attend Cornell University in Ithaca, N.Y. and became a physician assistant with an emphasis on orthopedic surgery. That work was his passion, Hickok-Scott said.
In 2010, he joined the New Jersey National Guard as a direct commission due to his critical skills, according to Lt. Col. Barbara Brown, spokeswoman for the New Jersey Army National Guard. Hickok had 28 years of medical experience in orthopedic care, acute care, employee health, trauma surgery and medicine.
"That's what he wanted — to continue on with the military because of his family legacy and also wanted to focus on emergency medicine in the military," Shandrea Hickok said from her home in New Jersey.
Last summer, she said her father helped save two soldiers who were injured in a vehicle accident while driving to a National Guard training event.
"I got the opportunity to meet the two soldiers at a barbecue," she said. "It was a very humbling experience to see how heroic my father was to go run down a very steep hill to go get these soldiers and pull them out of the truck."
Her brother, 24-year-old Noah Hickok, is in his final semester at Rutgers University and is applying to the Navy's Officer Commissioning School to continue that legacy, she said.
Hickok lived alone in Bangor, Pa., for the last three years, moving there because he loved the outdoors and the firearm ownership afforded in that state, his daughter said. He was active in the Church of Jesus Christ of Latter-Day Saints. In his younger days, he'd served a two-year mission in Spain and spoke fluent Spanish.
"My dad had a really strong sense of exploration to him always going out and traveling and stuff like that," Shandrea Hickok said. About a month ago — one of their last moments together — she and her father visited Fort Hancock and Sandy Hook Proving Ground National Historic Landmark in New Jersey.
Not only has the coronavirus taken Hickok's life, it's also robbed the family of the opportunity to truly grieve, Shandrea Hickok said. During her father's final days, the hospital would not allow anyone at his bedside for fear of further spreading the virus.
"It's usually a really specific grief process," she said of the rituals that follow losing a relative. "For this, it's just really different."
thayer.rose@stripes.com Twitter: @Rose_Lori