McCain slams bomb-sniffing elephant research — but Army says hold on
by
Travis J. Tritten
May 8, 2015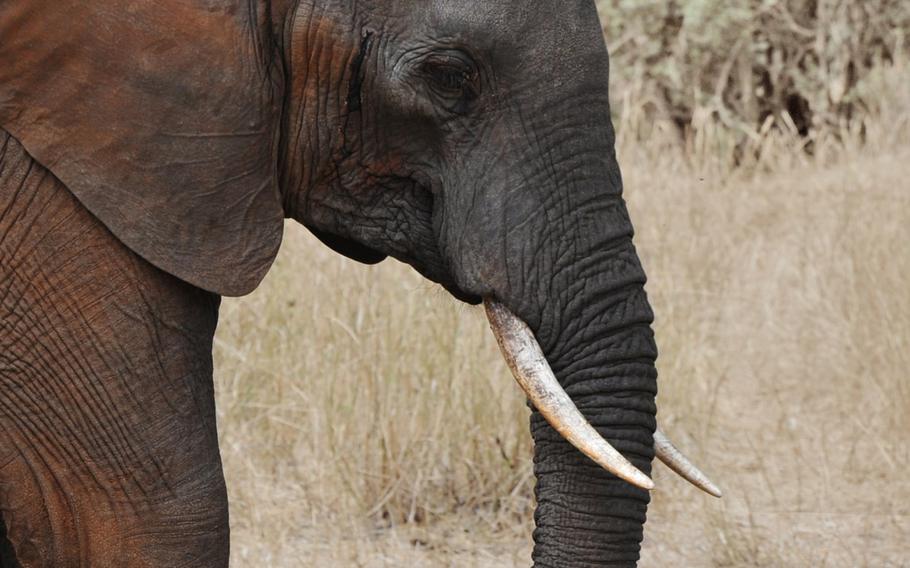 WASHINGTON — Sen. John McCain launched a new attack this week targeting one of his favorites examples of military waste: the Army's research into bomb-sniffing elephants.
In a report on federal waste released Thursday, the senator scoffed at the prospect of the Army deploying elephants to the battlefield, saying "even Ringling Bros. and Barnum & Bailey Circus is sending its remaining Asian elephants to a conservation center."
But the criticism is misleading, according to a response from the service. The Army Research, Development and Engineering Command said the program was never meant to send pachyderms to war and instead was searching for a breakthrough in electronic sensors to protect frontline troops.
The exploratory research project received $50,000 in 2012 — a small drop in the Army's large bucket of research funding — and was looking for a breakthrough on a preserve in South Africa where elephants had appeared to detect and avoid buried landmines using their keen sense of smell.
"If elephants proved to be very good at this task, then the goal was to try to determine how they do it so that understanding could be applied to the design of better electronic sensors," said Joe Ferrare, a spokesman for the Army research command.
New and more effective bomb detection technology could be incredibly valuable to the military.
Improvised explosive devices have proved a daunting threat to U.S. forces in the wars since 9/11. More than half of those wounded in Iraq and Afghanistan were the victims of IEDs and the military spent billions scrambling to field mine-resistant troop vehicles as protection.
"There are numerous examples of scientists studying animals to discover how they are capable of doing something humans cannot do, or do not do in the same way," Ferrare wrote in an email to Stars and Stripes. "Once the science is understood it is sometimes possible to create similar capabilities for human use."
The Army's goal was to compare the ability of the elephants to sniff out explosives with the ability of dogs, which is considered the "gold standard" of detection, Ferrare said.
"It was never the Army's intent to use elephants in the field," he said.
The command spreads exploratory research money across a wide spectrum of projects such as the elephants to determine what deserves more support and might pan out into military advances, Ferrare said.
The $50,000 cost of researching elephants in 2012 is part of the Army command's total annual research budget of $5.6 billion.
McCain pointed out in his report that the program has not yielded conclusive results.
"While finding new ways to enhance our bomb detection methods is important, it is unlikely that African elephants could feasibly be used on the battlefield given their large size and sensitive status as 'threatened' under the Endangered Species Act," he wrote.
McCain is known for calling out what he considers iffy defense spending and previously criticized the elephant research program in March.
He said the Defense Department is facing budget caps and should spend its money on "worthwhile programs" that improve military readiness.
The waste report also called out a defunct National Guard program that funded NASCAR sponsorship in a failed recruitment effort, and federally subsidized puppet shows in Vermont.
tritten.travis@stripes.com Twitter: @Travis_Tritten