Mattis urges Senate to approve $30 billion boost for military
by
Travis J. Tritten
March 22, 2017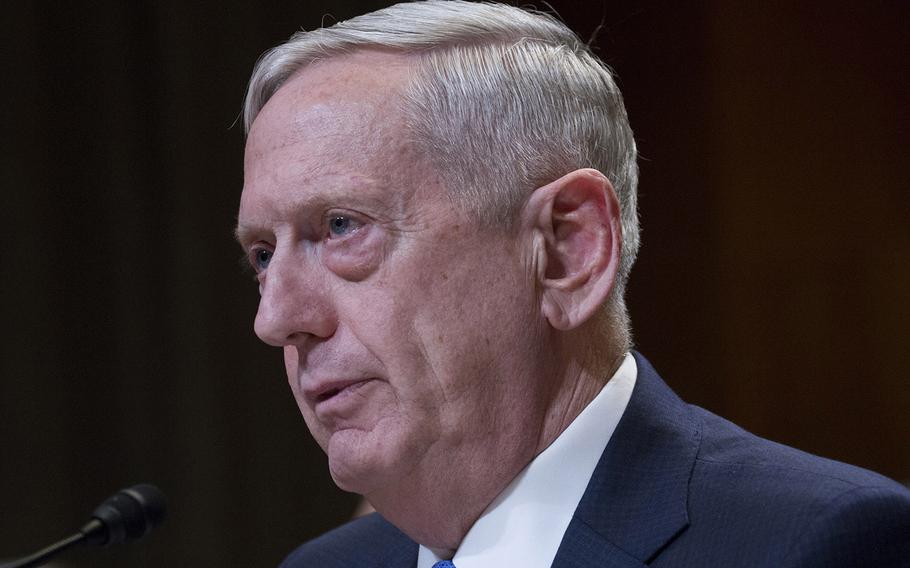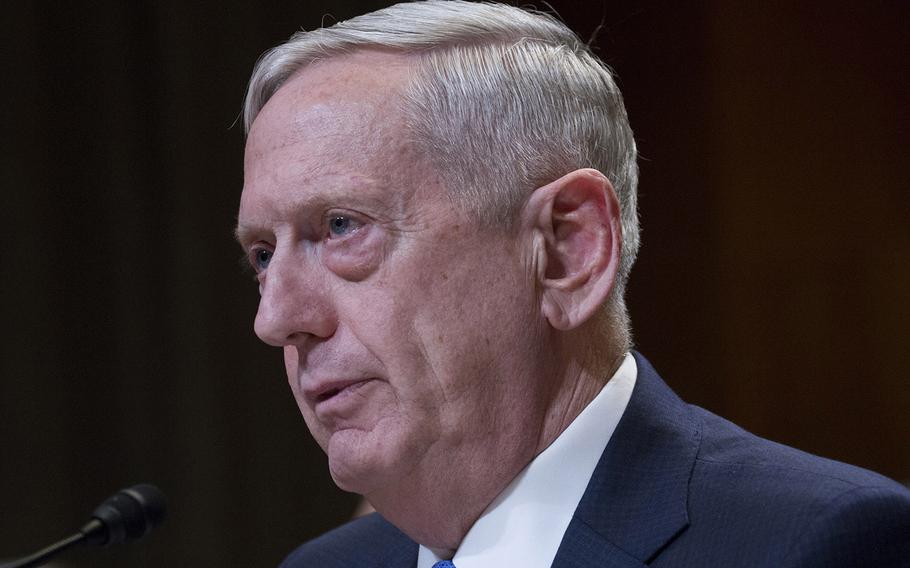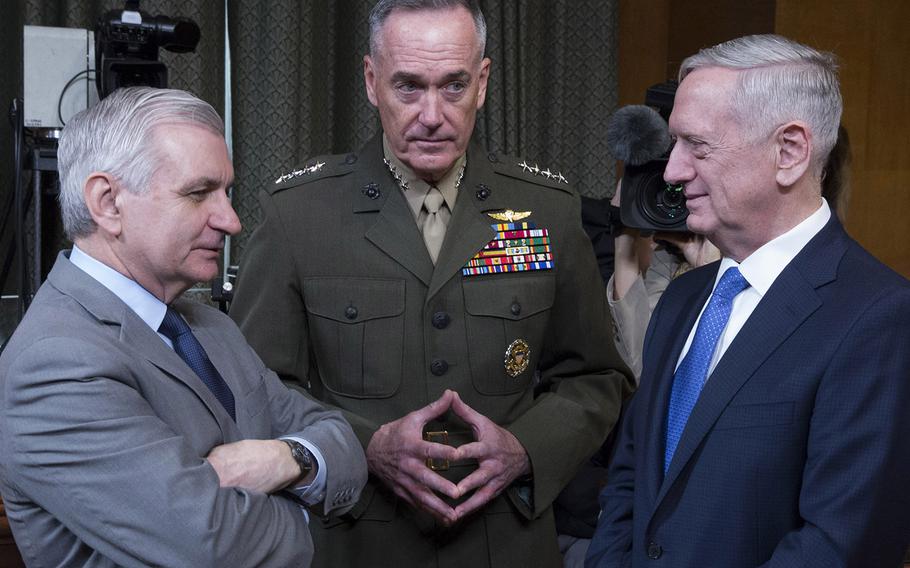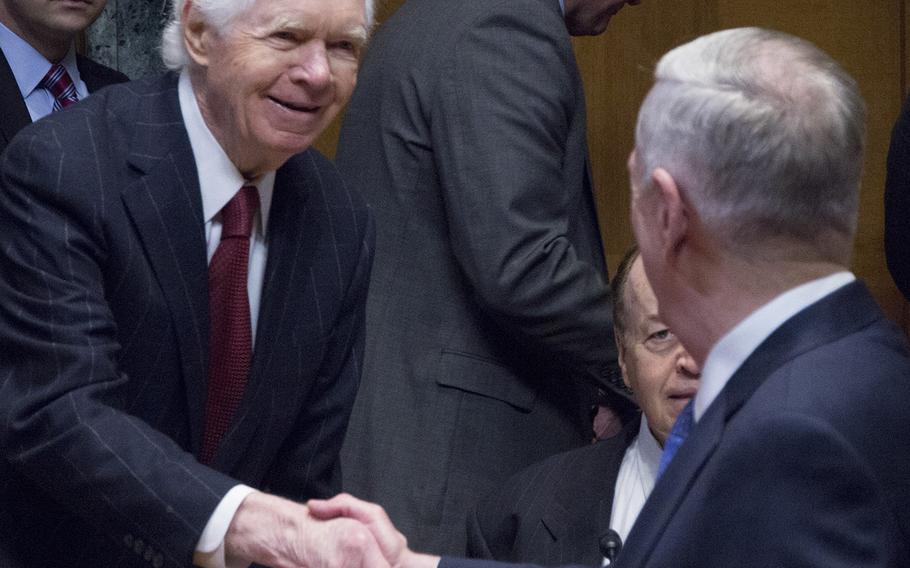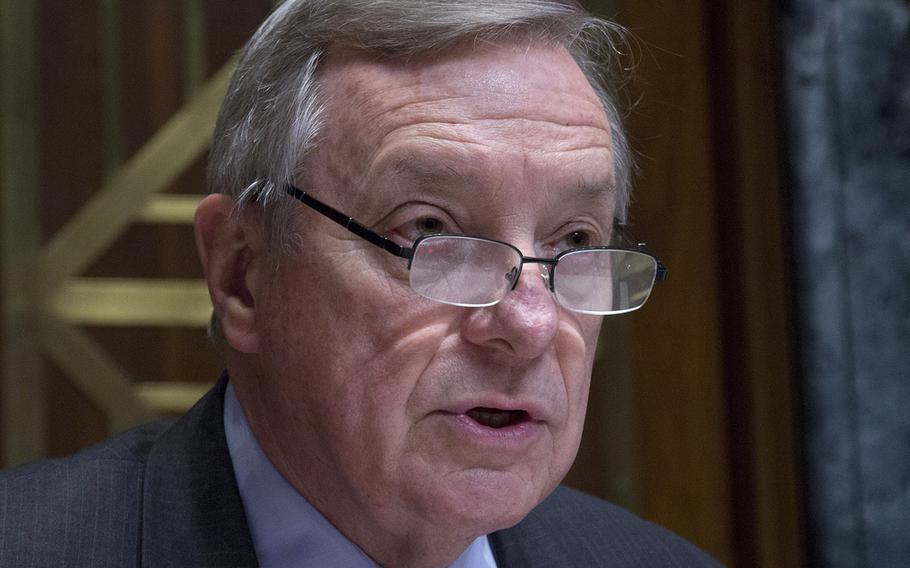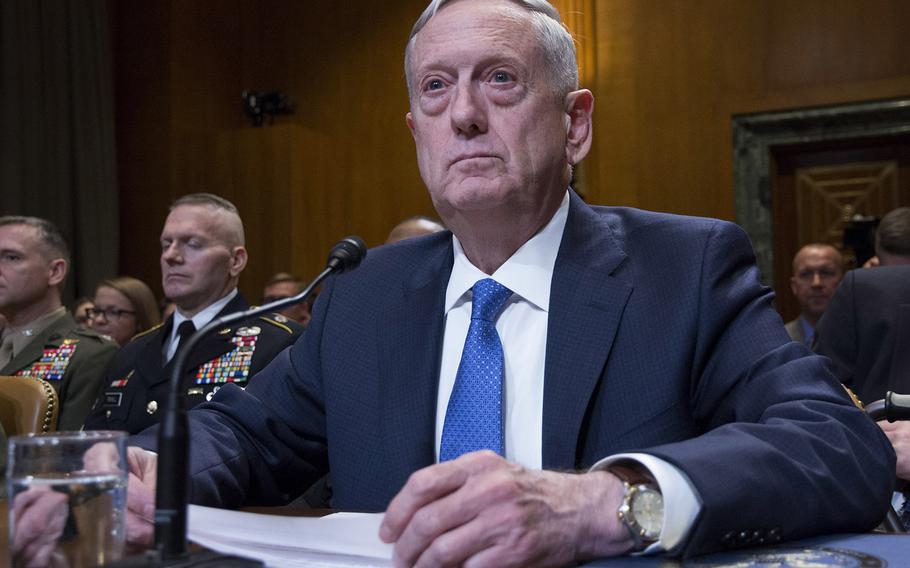 WASHINGTON — Defense Secretary Jim Mattis on Wednesday went to the Senate to make the case for a boost in defense spending this year and met with skepticism from Democrats and indications of the tough political road ahead.
Mattis and Gen. Joseph Dunford, the chairman of the Joint Chiefs of Staff, urged an appropriations subcommittee to support President Donald Trump's request for an immediate $30 billion in supplemental funding for more troops, training, hardware and overseas operations that they say could help patch up declining military readiness.
"I think we will double the number of deployable army brigades … If you support it, we will deliver a readiness that helps us should we need to fight," Mattis told the Senate panel.
The $30 billion could be added to a $578 billion defense spending bill that the House passed earlier this month to fund the Defense Department from May through September. The Senate has yet to weigh in and Congress must approve new Defense Department spending legislation by April 28 when the current budget expires.
But Democrats questioned the $30 billion, saying the Trump administration has made a request that would bust federal spending caps and could trigger deep sequester cuts.
Sen. Dick Durbin, D-Ill., said the supplemental request would violate the Budget Control Act of 2011, which sets spending limits, and trigger 5-percent cuts across the board at the Defense Department.
"I can't imagine you would want to go through this exercise," Durbin said.
However, Congress could decide to rake the $30-billion into an overseas war account, which unlike the base defense budget is not subject to the spending caps.
Many Democrats also deeply oppose Trump's proposal to boost overall defense spending by $54 billion in 2018 by making the same amount of cuts to foreign aid and domestic programs – a coming political fight that began to emerge Wednesday.
Under the president's plan, the State Department would be cut by 28 percent.
Sen. Jack Reed, D-R.I., the top Democrat on the Armed Services Committee, said not enough details of the cuts are known and it could affect the defense spending request. The White House has said it expects to release a full budget proposal in May.
"That is something that we would have to know I think before we could thoughtfully make a judgment," Reed said.
The supplemental request covers the military's highest priorities, including $25 billion for maintenance, spare parts, training, more flying hours, munitions and more troops, according to Mattis.
Here are examples of what the request funds:
28,000 more soldiers and modernization of Army aircraft, drones and air defense systems.6,000 more servicemembers for the Navy and Marine Corps, as well as pilot training and 24 F/A-18 Super Hornet fighter jets.4,000 airmen as well as more pilots, additional F-35 fighter jets and C-130 tanker variants, and upgrades to F-15 and F-16 fighter jets.Congress will need to hammer out some agreement on the supplemental request as well as the larger defense spending bill through September.
Rep. Mac Thornberry, R-Texas, chairman of the Armed Services Committee, said Wednesday that the $30 billion will likely go into the war fund, called Overseas Contingency Operations, to avoid a long and difficult debate in Congress over lifting the legal caps on spending.
"I expected it to be in OCO so that it could be done quickly," said Thornberry, who has advocated for a large increase in military funding. "We need a supplemental to begin the healing."
But he said the top priority should be passing the larger appropriations bill, which the House set at $578 billion. Otherwise, Congress could again put the Pentagon budget on autopilot and lock in last year's spending rates with what is called a continuing resolution at the end of April, when the current continuing resolution expires.
"If there is a CR, all but one deploying Army unit will cease training after July 15 and that includes units scheduled to deploy to Korea and Europe," Thornberry said. "The Marine Corps will cease all flight operations in July and have to get rid of over 2,000 Marines."
tritten.travis@stripes.com Twitter: @Travis_Tritten